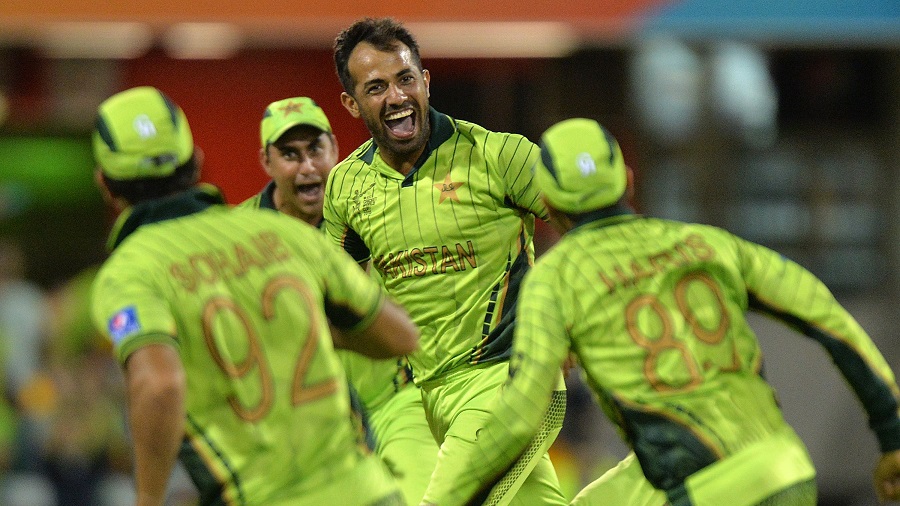 The latest study by Google reveals that Pakistan Cricket Team has topped the chart of most searched teams participating in the ongoing ICC World Cup 2015 despite not performing well.
In the study, Google reports: "Despite two humiliating defeats against India and the West Indies, Pakistan team still continues to dominate search influence and continues to remain the most searched team in the tournament."
The Pakistan Cricket Team is closely followed by India, West Indies, England and Australia as other most searched teams on Google.
The online trends show that among the minnows, Afghanistan tops the global search, followed by Bangladesh, Ireland, and UAE.
According to the report presented by Google, the searches are not limited to the performance of the team, the fans are obsessed with the physical characteristics of the players.
"Indian fans searched online for the exact height of Pakistan pacer Mohammad Irfan and globally fans searched for information around James Taylor's height. The search query, "How tall is James Taylor" peaked forty times higher than before as Taylor made his appearance on the field," Google reported.
Trends show that since the beginning of the World Cup 2015, people have been searching on Google about Virat Kohli's hairstyle.
The most searched West Indian player was Chris Gayle, who scored a double-ton in this World Cup. He was searched for both his athletic and artistic talents but it seems that "Chris Gayle Dance" is something the South Asian fans just love searching for.
"Sri Lanka's Mahela Jayawardene caught the fancy of the fans when his bat broke into two pieces while facing a delivery against Afghanistan pacer Shapoor Zadran, driving an immediate spike in global search interest," the report added.
The study also revealed that searches for Sachin Tendulkar increased on Google after he was caught taking a selfie during India's match against South Africa. His searched crossed those for both Virat Kohli and Shikhar Dhawan who were battling it out in the middle.