ICC's ban on Pakistani maestro spinner have disappointed the cricket fans in Pakistan the most and put the PCB in a confused position to sort things out before the cricket world cup 2015.
The ban on Ajmal is often heard and discussed as another grand conspiracy by 'goras' against Pakistan cricket. From sports clubs to streets, every cricket fan is assured of Pakistan's defeat in the cricket world cup 2015 before it even started. Y
ou would often hear that a catastrophe has set free over any chances of Pakistan to perform good in cricket world cup 2015 by imposing a ban on Saeed Ajmal. It's just disappointing.
But, it's more disappointing to know that Pakistan cricket board's officials and cricket legends have been playing a major part in spreading despair and hopelessness.
With the cricket World Cup 2015 just 5 months away, Pakistan Cricket Board's Chairman Shaharyan Khan emerged as panicky when he regarded ban on Ajmal as major impediment for Pakistan's cricket World Cup 2015  prospects, and he maintained that it had hit hard on Pakistan's approach and strategy towards cricket World Cup 2015.
Former cricketers maintained the same view. They blamed ICC and gave sympathies to saeed Ajmal already absolving him from allegations of ICC. This practice continues.
One comes across sports analysts and columnists on TV every day, who bash ICC's decision and claim that, now, Pakistan's winning chances in what cricket World Cup 2015  are negligible.
Read Also: ICC Includes Pakistan's Babar Azam In Its ODI Team Of The Year
The analysts and officials remain ignorant when asked about what PCB did when bowling action of saeed Ajmal was reported by one of our own umpires during a domestic match in 2006. Pakistan Cricket Board did not take any action to work on saeed ajaml's action then. PCB ignored it and decided to go on with saeed Ajmal.
One should not forget that PCB chairman agreed himself that Saeed Ajmal's action is not legal as his arm bends more than 40 degrees, defeating any reasons of calling it a conspiracy against him.
Ajmal ban has caused many problems for Pakistan. But, real problem is the wave of pessimism and despair amongst Pakistani cricket fans and PCB officials. One should, rather, think rationally that why can't Pakistan win the cricket World Cup 2015 without Ajmal?
Is Pakistani team dependent on availability and performance of one the team players?
What about the other players who have contributed a lot to great victories? Why have we lost hope on them?
Regardless of him playing this cricket World Cup 2015 , it was certain that Ajmal would have retired from cricket in forth coming few years. Moreover, other senior players considered as backbone of Pakistan cricket team such as Shahid Afridi, Misbah-ul-Haq, and Younis Khan are expected to make their last cricket World Cup 2015  appearance.
So, point is, we are already relying too much on senior players who are about to retire in next few years. Why don't we have a good back-up unit, if any other situation such as Ajmal's ban emerges with any other player, we are done!
The Cricket World Cup 2015 is being hosted by Australia and New Zealand. Known for fast pitches and bouncy tracks, Australian and New zealand's wickets pose a great advantage to the fast bowlers and seamers. Pakistan is supposed to play its group matches in New Zealand against South Africa and west indies.
Pakistan, except for past few years, has been known for the fiery pace attack. Since past few years, Pakistan's major weapon in bowling was spin duo of afrii and hafeez. However, Pakistan has great potential in the names of pace men Junaid Khan, Muhammad Irfan, Muhammad Talha, and Bilawal Bhatti. They have capability to decimate the opponents on bouncy tracks of Aussie and Kiwi wickets.
Now, it is pertinent to see the playing eleven. While Hafeez-Afridi duo has proved to be lethal on slow pitches, the duo is expected to be relied on less on fast tracks. If Ajmal makes up to final 11 (hopefully he will), then playing three spinners on fast tracks with little support to spinners will be a questionable option.
So, God forsaken, if Ajmal fails to make to cricket World Cup 2015 , we can still rely on leg-off spin combination of hafeez and afridi. Pakistan cricket officials need to analyze the performance of the duo as they have earned successes not less than those earned by Ajmal.
But, emphasizing on Ajmal solely may also discourage other players and demean the capabilities of other match winners of Pakistan cricket team.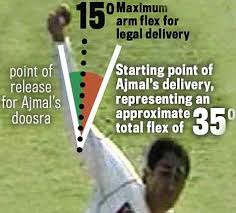 Moreover, there is much need of a fast bowling all-rounder, who can slog hard into the last overs and get through with economic spell in the bowling. Batting has always been a tough department when it comes to bouncy pitches of Australia.
Pakistani batsmen often fall prey to the brutal bouncers on fast tracks and then line of back-to-back wickets collapses the batting order.
So, we can regard Anwar Ali or Bilawal Bhatti as important fast bowling all runders who have potential to turn the tables for Pakistan in crucial moments. But Pakistan cricket board seems to have turned blind eye to this option.
Ajmal is the match winner for Pakistan, but his unavailability should not shamble hopes. Maestro as he is, statistics prove his outstanding performance more on subcontinent pitches than on fast pitches such as in Australia and NewZealand.
But, Pakistan cricket team, not counting Ajmal in it, has failed to show any great performances which shows team heavily relies on Ajmal. Moreover, internal rifts and politics within the team are other factors responsible for in cohesiveness visible in the performance.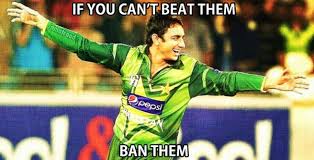 Cricket world cups have always been won by teams with great desire, team bonding, exemplary captaincy, and overall team effort. Best players in the team cannot win the cricket World Cup 2015 Â unless driven by desire, team support and optimism.
Moreover, role of skipper in leading the team has emerged as deciding role for team to win the trophy. Be it Imran Khan in 1992, Arjuna Ranatunga in 1996, Steve Waugh in 1999, or any other world cup winning captain, they all had aggressive and spirited leadership skills which are mandatory for captain, Pakistan Cricket Team, Misabh-ul-Haq to embody too.
Cool and calm natured Misbah-ul-Haq has all potential to win the cricket World Cup 2015 . His role goes beyond directing players on field to motivating, energizing, and bracing the team to fight and give it their best shot. This won't come out of them if every individual player is mentally shaped to rely on Ajmal. On other note, we hope and pray Ajmal makes his way back to Pakistan cricket team and show his magic in the cricket World Cup 2015 .