On Pakistan's 74th Independence Day, the government announced civil awards for 184 Pakistanis and foreigners in recognition of their dedicated services to the country. Various personalities, including those from the entertainment industry, were honored with the award.
At the ceremony held in connection with Pakistan Day, the recipients were honored for showing excellence in fields such as medicine, education, social services, fine arts, and for showing gallantry in the war against terrorism and during the coronavirus pandemic.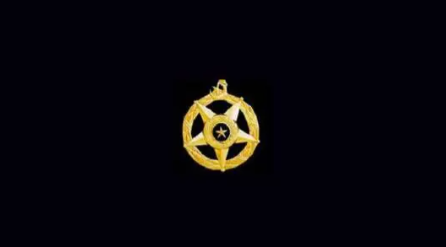 As customary Pakistan Day tradition, the civil awards were handed out by President Dr. Arif Alvi. In addition, the stars were recognized for their tremendous contributions to the entertainment industry in Pakistan.
Here are some of the recipients
1- Resham
"This moment in life felt like a dream, but my God fulfilled it," she wrote on her Instagram post. "This is not just a Pride of Performance medal — it is the fruit of my hard work which my God gave me the opportunity to taste."
2- Sakina Samo
"A wonderful moment captured," Samo captioned. The actor, producer, and director was another recipient of the Pride of Performance Award.
3- Ali Zafar
Granted the same honor was singer Ali Zafar. "I bow down my head in humility for this honor. Thank you for your prayers, support, and well wishes. I pledge to do as much as I can for the arts, the artists, my country, and the people," he promised.
4- Humayun Saeed
The Meray Paas Tum Ho star received the Pride of Performance award with the nation cheering him on.
5- Bushra Ansari
The actor, comedian, singer, and playwright who started her career as a child performer in the 1950s was awarded the Sitara-e-Imtiaz. "So grateful for honoring us again," she wrote.
6- Maulana Tariq Jamil
Religious cleric Maulana Tariq Jameel received the award for his contributions as one of the most renowned Islamic scholars in Pakistan.
According to Radio Pakistan, President Alvi presented various awards to 88 recipients including six Nishan-e-Imtiaz, three Hilal-e-Imtiaz, 24 Sitara-i- Shuja'at, eight Sitara-e-Imtiaz, 14 President's Award for Pride of Performance, one Sitara-e-Quaid-e-Azam, one Sitara-e-Khidmat, one Tamgha-i-Pakistan, 22 Tamgha-i-Shuja'at, and eight Tamgha-e-Imtiaz.
Other recipients of civil awards include the legendary singer Abida Perveen, producer and drama writer Sultana Siddiqui, Syed Farooq Qaiser, drama actor Javed Mansoor Babar, and Habib-ur-Rehman Panerai.
What do you think of this story? Let us know in the comments section below.