Recently one Pakistani has bought 5 acres of land on the moon for investment purposes only. It clearly shows that Pakistanis are on their way towards the moon already. They will surely not sit back without keeping the moon closer to themselves.
Recently some Pakistani space enthusiasts were reportedly working on a project through which we no longer wish to travel to space just to see the moon.
One of them is Zartaj Waseem who has opted for her interests in astronomy and made an organization for promoting space education in Pakistan. She is also an exclusive National Organizer for World Robot Olympiad (WRO) in Pakistan.
She has recently been seen working on a project with Infinix Pakistan for their newly launched Zero X Series. Moreover, she is the first Pakistani to become STEM Corps Advisor for FIRST Global in July 2017 and also acts as an advisor for educational institutes which are on board with STEM.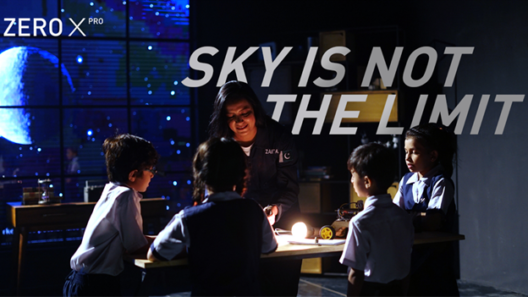 While Roshaan Nadeem is an O Levels student at the Lahore Grammar School, he is also an expert Astro photographer as well.
His photographs narrate stories of his passion for space science. They were shortlisted for Insight Investment Astronomy Photographer 2020.
He owns a Celestron 4.5" Newtonian Telescope to study more about space. From his work and efforts, it's quite clear that he is working towards bringing the moon closer to us all.
For this purpose, he was also seen working alongside Zartaj Waseem for the upcoming Infinix Zero X Series.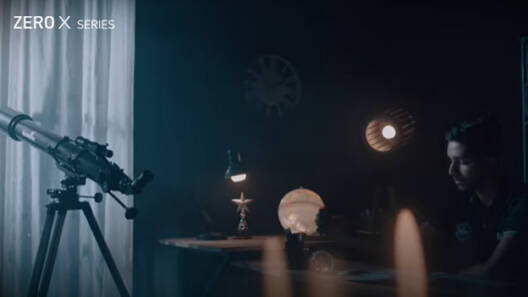 Yumna Majeed is a space educator and aspiring space enthusiast. She has been working to promote astronomy and space technology in Pakistan since 2016.
She has been appointed as National Outreach Coordinator of Pakistan for The Organization for the Proliferation of Space Studies.
She believes every kid should get answers to their space imaginations which they usually don't get in their classrooms. For this purpose, she has been working with many international space organizations as well.
Lastly, Roshaan Bukhari works as a secretary of Lahore Astronomical Society (LAST) and an outreach coordinator of The Planetary Society Pakistan. His aim is to set up functional and capable astronomical observatories throughout Pakistan.
Roshan Nadeem and Zartaj Waseem have been working together to make it possible for the people to keep the moon closer to themselves. They have finally found a device suitable enough to do so i.e Infinix Zero X Pro.
Infinix Zero X Pro is powerful enough to bring the moon closer with its exceptional feature of 60X periscopic zoom. Accompanied with a special Moon Photography Mode and 108 MP camera, one can easily capture objects as far as the moon accurately through Infinix Zero X Series.
The consistent efforts of all the above-mentioned space enthusiasts have enabled us to study space science in detail.
It will also help draw a path for the upcoming space enthusiasts and find devices that can help us with our space adventures.
What do you think of the story? Tell us in the comments section below.