Joe Biden, the US President-elect, has recently announced key appointments in his climate and energy team, which includes Pakistan-born Ali Zaidi. The agenda of creating the team is to lead the world to confront the undeniable and accelerating reality of climate change.
Among the key members, Pakistan-born Ali A Zaidi has been appointed White House's Deputy National Climate Adviser team in the Biden-Harris administration.
According to Dawn News, Zaidi is currently working as New York's deputy secretary for energy and the environment. He is the highest-ranking Pakistani-American in the Biden administration.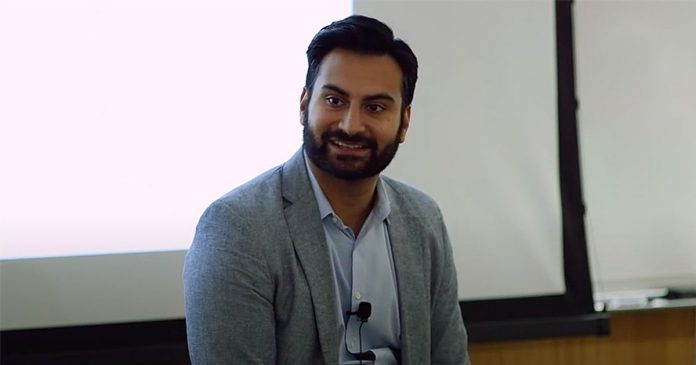 He will work under Gina McCarthy. She ran the Environmental Protection Agency (EPA) under former president Barack Obama. McCarthy now leads a major advocacy group, to coordinate the new administration's domestic climate agenda.
"This brilliant, tested, trailblazing team will be ready on day one to confront the existential threat of climate change with a unified national response rooted in science and equity. They share my belief that we have no time to waste to confront the climate crisis, protect our air and drinking water, and deliver justice to communities that have long shouldered the burdens of environmental harms," Biden said in a statement.
The 33-year-old expressed his gratitude on Twitter for being appointed as White House climate adviser. Zaidi said he was profoundly humbled and deeply honored when President-elect Biden announced him in his team.
Who is Ali Zaidi?
Zaidi grew up in Pennsylvania, US. He is an alumnus of Harvard and Georgetown University.
A press release issued by Biden's transition team has described Zaidi as "a leading climate expert and longtime advisor to the president-elect," noting that he helped draft and implement the Obama-Biden Administration's Climate Action Plan and negotiate the Paris Climate Agreement.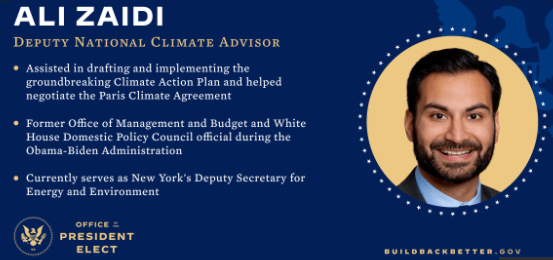 Zaidi leads the state's efforts on climate change by driving investment into infrastructure and innovation, empowering workers and communities as well as boosting economic and environmental resilience.
He is also an adjunct professor at Stanford University. Zaidi has taught graduate courses on technology policy and studied the fiscal and financial impacts of climate change.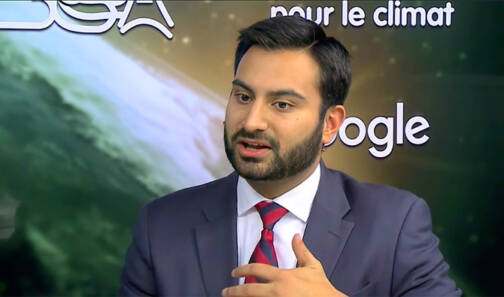 Being a longtime advisor to President-elect Biden on climate matters, Zaidi brings the cross-sector and multi-disciplinary experience needed to deliver a whole-of-government response to the climate crisis.
Netizens congratulate Zaidi on his appointment
Pakistani social media users all across the world were delighted on the appointment of Zaidi as National Climate Advisor by Biden.
Successful professionals like Zaidi are an intangible asset for Pakistan. It is indeed a moment of pride when our fellow Pakistanis receive recognition globally.
It illustrates the fact that if given an opportunity, our fellow citizens can achieve important milestones!
What do you think of this story? Let us know in the comments section below!