Parliamentary Secretary for Law Maleeka Bokhari said on Thursday that the state had challenged in the Supreme Court the acquittal of the brother for the murder of social media star Qandeel Baloch.
Before her death in 2016, Baloch, 26, became known for her posts that were viewed by many as suggestive and immoral. Her Facebook posts spoke of trying to change "the typical orthodox mindset" of people in Pakistan. She faced frequent abuse and death threats but continued to post pictures and videos seen as provocative.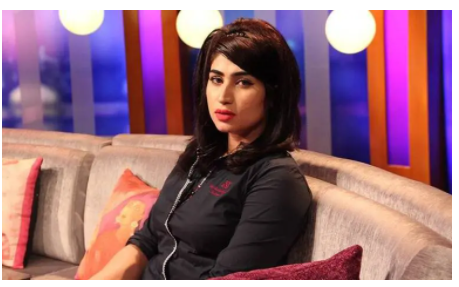 Her brother Muhammad Waseem was arrested and later sentenced to life in prison by a trial court for strangling her. Waseem was accused of strangulating his sister in the name of honor. He was arrested in July 2016 and awarded life imprisonment on September 27, 2019, by a court in Multan.
At a news conference in 2016, Waseem had admitted that he strangled his 26-year-old sister due to her social media activities. He also brazenly told the press he had no remorse for the slaying because her behavior was "intolerable".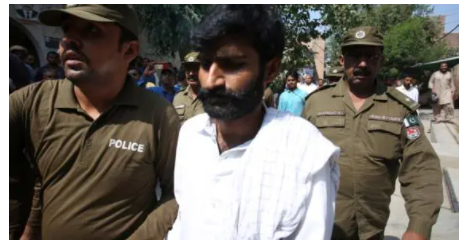 In response to public outrage over the murder, Pakistan passed legislation supposedly closing a legal loophole that allowed family members to forgive those behind so-called "honor killings," imposing a mandatory life sentence instead.
But after less than six years in prison, an appeal judge ruled that Baloch's murder could not be defined as a crime of honor, dismissing her brother's confession.
Appeal against the acquittal
"State has filed an appeal against the acquittal in Qandeel Baloch case. The Hon [Honorable] supreme Court of Pakistan has an opport [opportunity] to set an imp [important] precedent in cases of such brutal murders," Bokhari said in a Twitter post. "The PTI Government led by PM Imran Khan continues to stand for the protection of rights of women and girls."
On February 14, the LHC's Multan bench abolished the life imprisonment of the accused after witnesses deviated from their statements in the trial court. More so, Qandeel's mother submitted a reconciliation agreement stipulating parental pardon.
Referring to the Lahore High Court's (LHC) acquittal of the prime suspect and brother of Qandeel Baloch in her murder case, Maleeka had earlier said that the murder of innocent women under "the false pretext of honor" and decisions which "disregard evidence and are premised upon the weak interpretation of the law cannot be allowed".
What do you think of this story? Let us know in the comments section below.