In an act of selfless kindness, a Pakistani American oncologist doctor helped his former cancer patients face the new year with less debt. Dr. Omar Atiq paid more than $650,000 of unpaid medical bills for those once under his care.
Dr. Atiq, who is originally from Pakistan, opened the Arkansas Cancer Clinic 29 years ago to provide cancer care to an underserved community in Pine Bluff. He then split his time between the University of Arkansas for Medical Sciences Medical Center and the clinic.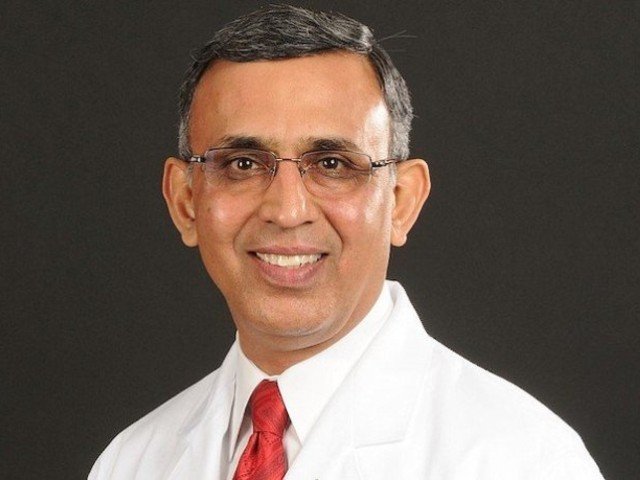 Due to being so occupied, he decided to close the clinic last March, he hired another company to collect outstanding payments from patients. That is when he realized how much people were paying.
Talking to a US media outlet, Dr. Atiq revealed, "Patients wanted to pay, but they just didn't have the ability to pay. And at the same time, the country was in the grip, and still is in the grip, of the COVID-19 pandemic that has devastated lives in more ways than one."
He then spoke to his wife and kids about it, and they decided they didn't need the money — his patients did. "Luckily, we were blessed to have the opportunity to just forego the debt. Just cancel it. So we did," he said. "We didn't, luckily, need the money, somebody else did. So it was done."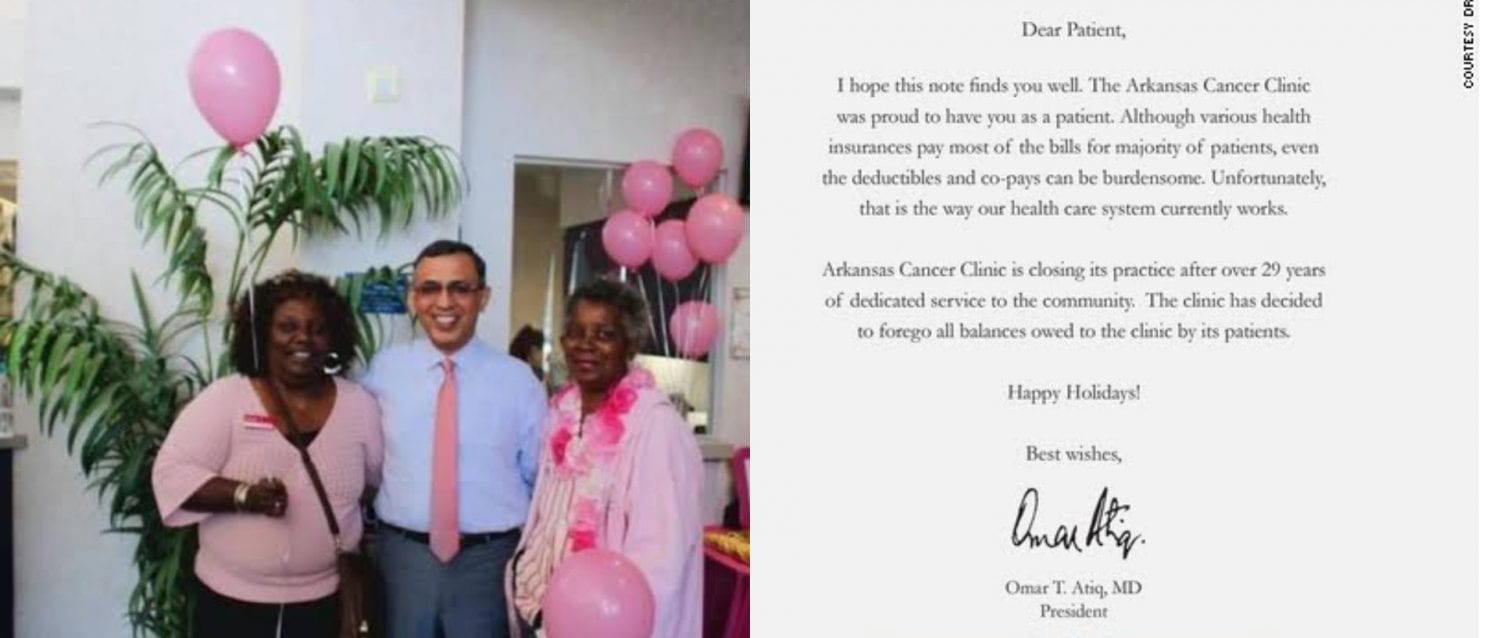 It must be noted that Dr. Atiq actually did two rounds of debt cancellation in 2020, once in June and another around Christmas. Each received a card with a personal greeting from their former doctor. The note thanked each patient for trusting Dr. Atiq with their care and followed with a generous surprise.
The second time, the Pakistani doctor sent a holiday card to about 200 patients letting them know they no longer had to pay their outstanding medical bills as he paid the debt of his cancer patients.
Twittersphere applauds Dr. Omar Atiq for his noble act of selflessness
It is not every day that we come across such kind and generous souls. His pure act of kindness did not go unnoticed internationally or at home. We are extremely proud of the medical superhero. Kudos to the champ for his tremendous gift to humanity.
Clearly, not all heroes wear capes. The world needs more kind and genuinely inspiring humans like him. It may be recalled that last year, a Pakistani doctor in Saudi Arabia was praised for leading the fight against Coronavirus.
What do you think of this story? Let us know in the comments section below.