Ever wondered what really sets us all apart from others? It is the ability to empathize with others, give hope to them and selflessly help others. A good deed goes a long way and should not be limited to just Ramazan.
One organization that gives us the perfect chance to fulfill our duties towards our fellow human beings that are sick and in need is the Patients' Aid Foundation (PAFND). Founded in 1990, by a group of concerned citizens people who were concerned about the burdening toll on the Jinnah Postgraduate Medical Center (JPMC), the Patients' Aid Foundation has helped millions of people live better lives.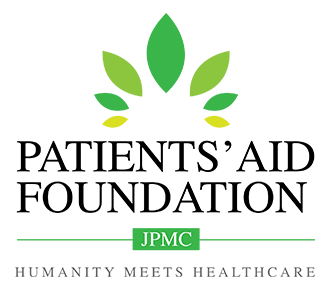 PAFND is a non-profit organization working towards raising the standards of healthcare for the people visiting and under treatment at the JPMC, by investing in modern equipment, infrastructure, and technology.
To brag without prior achievements would be a fallacy, Patients' Aid Foundation's legacy of over 3 decades speaks for itself and makes PAFND the go-to organization for your heartfelt donations.
Key achievements of the Patients' Aid Foundation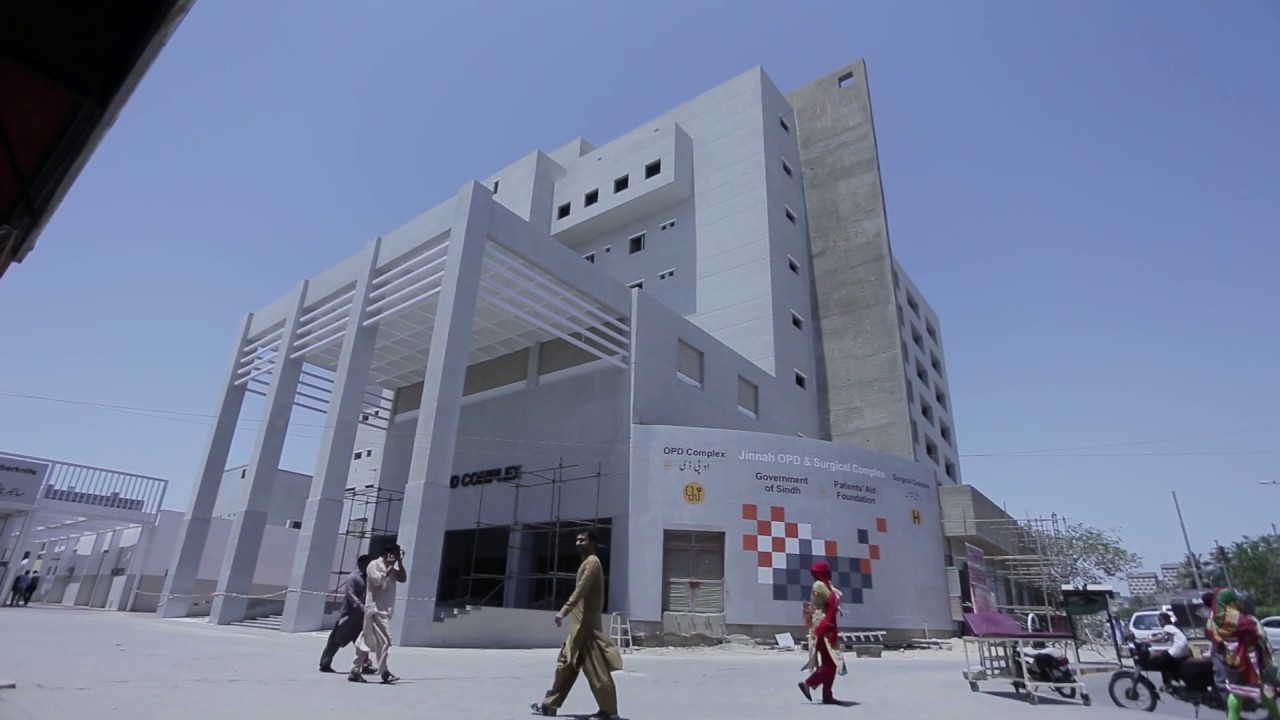 Working with the motto of 'Humanity meets Healthcare', PAFND has added several feathers to its hat including:
1. ESTABLISHMENT OF A STATE OF THE ART BLOOD-BANK AT JPMC
2. SETTING UP PAKISTAN'S FIRST CYBERKNIFE FACILITY
3. RENOVATING EXISTING SPACES AT THE JPMC
4. HELPING FUND MASSIVE INFRASTRUCTURE PROJECTS
5. PROVIDING MODERN EQUIPMENT AND MACHINERY TO THE HOSPITAL
6. PROVIDING MANPOWER TO DIFFERENT DEPARTMENTS IN NEED AT JPMC
7. BUILDING A BRAND NEW 600-BEDDED OPD AND SURGICAL COMPLEX AT JPMC
The organization has no plans of stopping here and has numerous upcoming projects in the pipeline. Their upcoming projects are surely enough to prove that the organization continues to work profoundly with innovations in the healthcare space and providing Pakistanis with the best facilities.
Upcoming projects of the Patients' Aid Foundation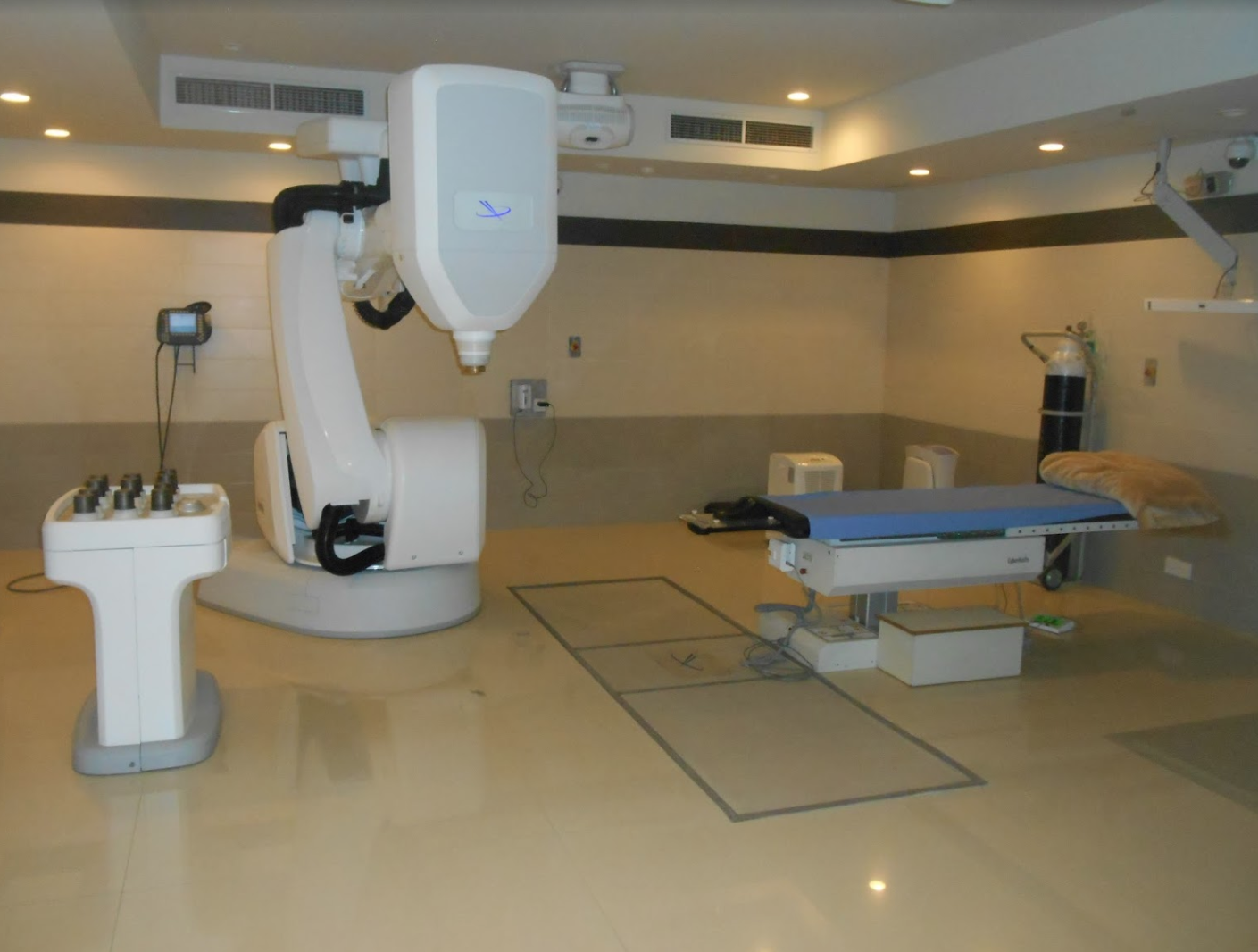 1. Cyberknife 2
After the success of the first CyberKnife project, PAFND plans on expanding its capacity to cater to more patients by adding in a second unit. Costing about $4.1 million, CyberKnife is a robotic radiosurgery procedure for the treatment of early-stage cancer. The procedure has a success rate of almost 99% through painless and non-invasive radiation to patients.
2. Department of Psychiatry & Mental Illness
Mental illnesses are becoming a growing concern these days and a state of the art facility to tackle this important yet less addressed challenge is much needed. Patients' Aid Foundation is building a new Department of Psychiatry and mental illness to provide relief to patients with any sort of mental illnesses or psychiatric issues.
3. Department Of Neuromedicine & Stroke Unit
Patients' Aid Foundation further plans on adding a Department of Neuromedicine and a dedicated stroke unit which would cater to all sorts of hemorrhagic and infracted brain lesions. The total cost of this project is around Rs. 400 million and is expected to be completed by 2020.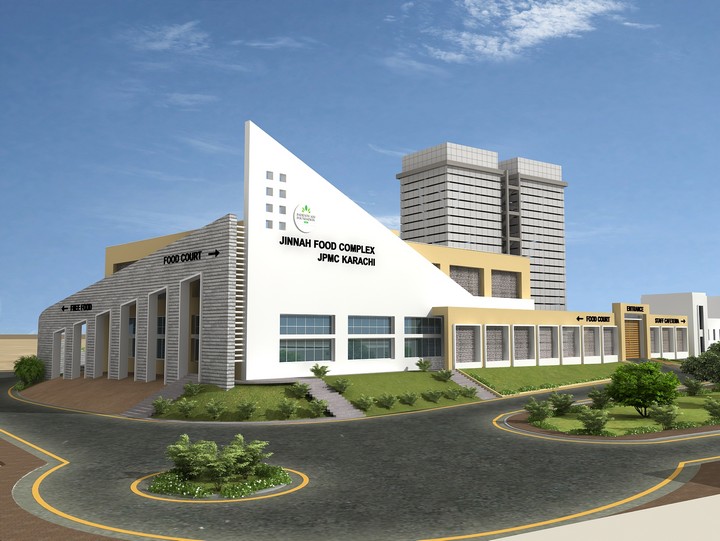 4. A 'Free of cost' Jinnah Food Complex
To enhance the nutritional value and provide a hygienic diet for the patients being treated at JPMC, Patients' Aid Foundation is building an ultra-modern food complex. Being a project worth Rs. 300 million, the Jinnah Food Complex comprises of a main kitchen, a free dastarkhwan, and a subsidized food court. The main kitchen shall provide free of cost meals to the patients, the dastarkhwan shall provide meals for the attendants of the patients' whereas the food court shall offer subsidized meals for the staff members and any visitors
5. Jinnah Institute for Cancer & Research
Cancer undoubtedly is one of the most feared diseases, a rapid increase in the number of cases over the past few years calls for further research in the field to help protect our future generations. The Patients' Aid Foundation is aiming to build one of the largest centers in the world providing free cancer care and world-class diagnosis treatment under one roof. The project costing around $60 million shall also have 13 satellite centers around Pakistan.
Here's how you can help the Patients' Aid Foundation do more for Pakistan
With your Zakat and Donations, you can help the Patients' Aid Foundation further their goals for providing top of the line healthcare facilities to deserving patients visiting JPMC from all around Pakistan and abroad. A small donation could make a huge difference in someone's treatment and help him/her live a healthier life.
Jinnah Postgraduate Medical Center (JPMC) caters to almost 1.5 million patients every year, and the number is expected to increase. To help all these patients in availing the best healthcare facilities, it is our due responsibility to support a diligent and hardworking organization like the Patients' Aid Foundation.
Donate generously to the Patients' Aid Foundation, and help saves lives: DONATE NOW!