Abdullah Younas, a Pilot Officer of the Pakistan Air Force (PAF), has recently won the 'International Trainee Sword of Honor' in Australia. By winning this award, Younas also becomes the first-ever international trainee to receive the sword of honor at the Australian Defense Force Academy (ADFA).
According to reports on social media, the graduation parade of the 34th batch of the ADFA was recently held in Canberra, Australia. In the ceremony, Younas received the 'Sword of Honour' for his outstanding overall performance.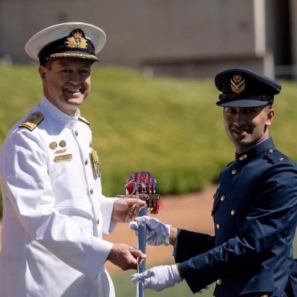 Younas hails from Islamabad. He joined PAF after completing high school studies from the PAF College Lower Topa. Due to his exceptional performance at the Academy, ADFA selected him.
During his time at ADFA, he held numerous positions and won multiple awards. Here's a video of the complete ceremony in Australia. We are so proud of Pakistani soldiers.
Pakistani officers making the country proud worldwide
This is the third consecutive time in a span of less than a month that an armed forces academy in Australia has recognized the services of a Pakistani officer.
Earlier this month, Pakistani cadet Muhammad Haris Mairaj was declared the best foreign national military cadet by Australia's Royal Military College (RMC).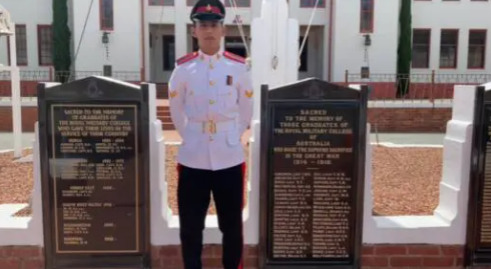 On November 14, 2020, the RMC had a special memorial service to pay tribute to Lieutenant Nasir Khalid Shaheed. It is important to note that Lt. Khalid was not just any soldier. He was also a graduate of the Royal Military Academy (RMA) of Australia.
The achievement of these young Pakistani officers is indeed an honor for all of us. We congratulate them on their achievements.
As citizens of the country, we should appreciate Pakistan's armed forces for always making the country proud. May Allah always bless them!
What do you think of this story? Let us know in the comments section below!