A few days ago, a little pathan kid in uniform and Harry Potter-esque glasses was all over our social media fees. His little "oye" and "mera basta wapis karo" was making waves on our Facebook and Twitter accounts and people could not get enough.
Maybe This Will Remind You Of Who We Are Talking About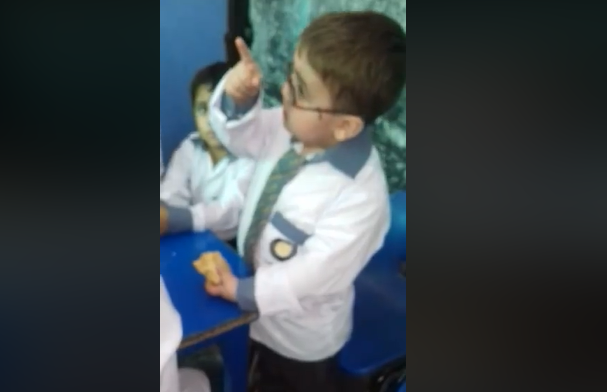 So guess what? He is back and this time someone stole his belongings once again!
In Another Video That Is Going Viral, This Little Boy Is Seen Arguing with Someone Over A Set of Keys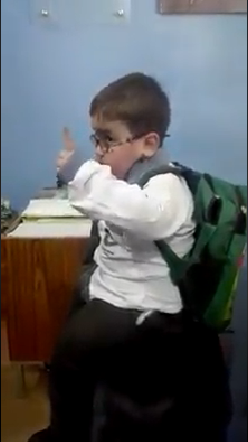 This is obviously a known recorded stunt, but who wouldn't want to see this adorable face on our timelines?
So in this video, some teachers, as it seems, are teasing him over keys. He is seen shouting and arguing on why they should give it back to him in the same "OYE" manner as it was in the last video where he was asking for his bag.
On a Lighter Note, The Faculty Cutely Teases him And he Carries On his Little Aggressive Manner
The same pointing fingers, the same tone and the same looks and expression, this kid is winning everyone's hearts on social media for all the right reasons! <3
In Case You Haven't Seen this Video, Watch It Here:
Let's hope we keep seeing this little bundle of cuteness on our timelines off and on!