As the saying goes, 'it is a jungle out there', and Karachi drivers would probably have seen their fair share of odd sightings. However, the spectacle of a fast and furious ostrich running full speed on a busy road of Karachi must be something entirely new.
On Tuesday afternoon, an highly unusual scene took place in the city wherein an ostrich was spotted by citizens, running on what is usually regarded as the city's busiest stretch of road i.e. none other than Korangi road.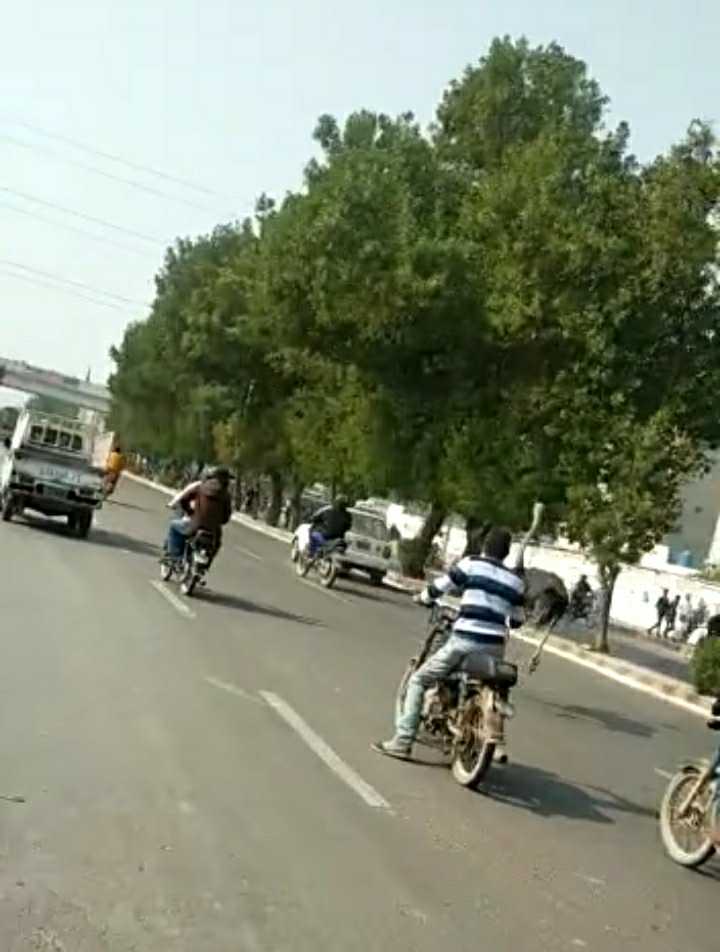 In a video posted on a Facebook group called 'Halaat Updates' by a user, an ostrich was seen running in the midst of slow traffic, towards God knows where. In addition to this, the 1 minute video clearly shows the world's largest bird scampering about scared, with the confused drivers in the surrounding.
As it appears, the video was shot on Korangi Road. It must be noted that the road of Korangi is one of the busiest roads of Karachi. On top of it, there is no signal on that road, and traffic police are always standing there like a spectator. However, they are of little to no use since even if they try to control the traffic, no car driver listens to them.
It is arguably among the most bizarre sightings ever caught on camera on the main road in Karachi. According to the police, the ostrich had escaped a private park and was on the run on Tuesday and had made its way outside in Karachi. Moreover, the bird ran across a road in the city's Korangi No. 4 area, confirmed police.
Watch the fast and furious ostrich on the run
Believe us, it is as hard to catch an ostrich as you think it is. Did you know that ostriches can run up to 70 km/h for sustained periods of time? Its fast speed without a doubt makes life hard for the Wildlife Department to contain the bird.
In fact, not only do they run so fast but are also super effective when it comes to self-defense. Fortunately, as per a recent update, the bird has reportedly been rescued. "Ostriches are afraid of water. This one escaped from a private park when water entered it" said police. "The park's employees ran after it and captured the bird."
Studies suggest ostrich meat was one of the most favorite cuisines of ancient regimes; owing to the benefits of ostrich meat the Somalian and other yester civilization relied heavily on it. Earlier, there were also rumors of Lahoris trying out ostrich meat after ditching their popular donkey meat. LOL!
What do you think of this story? Let us know in the comments section below.