Famous Pakistani actor, author, and director Osman Khalid Butt announced on Twitter on April 13, 2023, that his beloved father, Dr. Khalid Said Butt, has gone away peacefully.
He told his followers that the Namaz-e-Janaza, or funeral prayers for his father, would be held at 2:30 pm on Friday, April 14, 2023, at the Khalid Masjid in Lahore's Cavalry Ground Extension.
Inna lillahi wa inna ilayhi raji'un.

Our beloved father, Dr. Khalid Said Butt, passed away peacefully on the night of the 13th. As per his wishes, his Namaz-e-Janaza (funeral prayers) will be held at 2:30 pm on Friday at Khalid Masjid, Cavalry Ground Extension, Lahore. pic.twitter.com/fabOAwiteu

— Osman Khalid Butt (@aClockworkObi) April 13, 2023
To say goodbye to his loving father, Osman Khalid Butt invited all of his father's friends, family, and acquaintances to a gathering. Everyone was urged to pray for his father's ultimate rest.
Osman Khalid Butt Father's Life and Legacy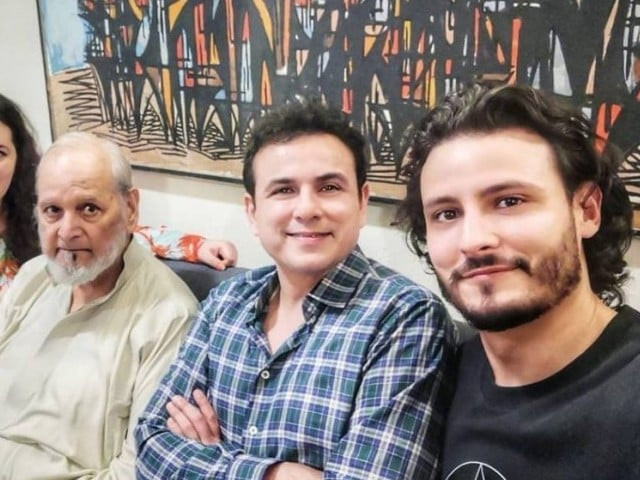 In Pakistan, Dr. Khalid Said Butt was a renowned academician and scholar. He was nurtured in Lahore, Pakistan, where he was born and attended Government College Lahore for his primary schooling. In the future, he earned a Ph.D. in political science from the University of California, Berkeley, in the USA.
Dr. Butt made a substantial contribution to Pakistani academic study, especially in the areas of political science and international relations. He had a distinguished career as a political science professor and was a well-known academic in his area.
In addition to being an academic, Dr. Khalid Said Butt was a philanthropist and an arts supporter. He was well-liked in his neighborhood and well-known for his charitable endeavors. Dr. Butt was especially motivated to advance the progress of the film industry in Pakistan.
The Ehd-e-Wafa star continued by listing his father's many accomplishments and assuring followers that he would ultimately go into more detail. "His achievements in the arts are numerous, and he has made incalculable contributions to Pakistan's culture and arts. We will talk in-depth about these later," he tweeted.
Osman stated, "He was the founding director general of the Pakistan National Council of the Arts, former director general of Lok Virsa, former managing director of NAFDAC, and former director general of the National Hijra Council.
He was a renowned theater and movie actor, director, and screenwriter who helped begin the careers of numerous legends. Numerous honors were bestowed upon him, including the Officer of l'Ordre des Arts et des Lettres from the French government and the Pride of Performance from the Pakistani government.
See More: Greatest Orator Zia Mohyeddin Passes Away
What do you think of the story? Tell us in the comments section below.