A Pakistani opposition alliance on Tuesday announced its decision to march against inflation amid Covid and bring down the government by entering the country's federal capital on Republic Day on March 23.
The Pakistan Democratic Movement (PDM) alliance was formed by 11 opposition factions in September 2020 against Prime Minister Imran Khan's administration.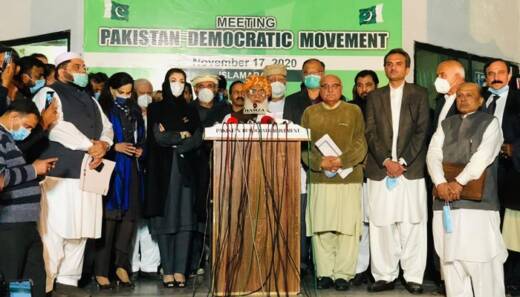 It held several anti-government rallies across the country but developed differences over its political strategy and lost two of its members. The PDM mostly focused on political issues while managing its campaign, though it has now started paying greater attention to the economic issues.
"People will start moving toward Islamabad from every corner of the country on March 23," Maulana Fazlur Rehman, the alliance president, told journalists after consulting other political parties in a meeting held in the federal capital. "This will also be the last nail and bring an end to the rule of the current administration."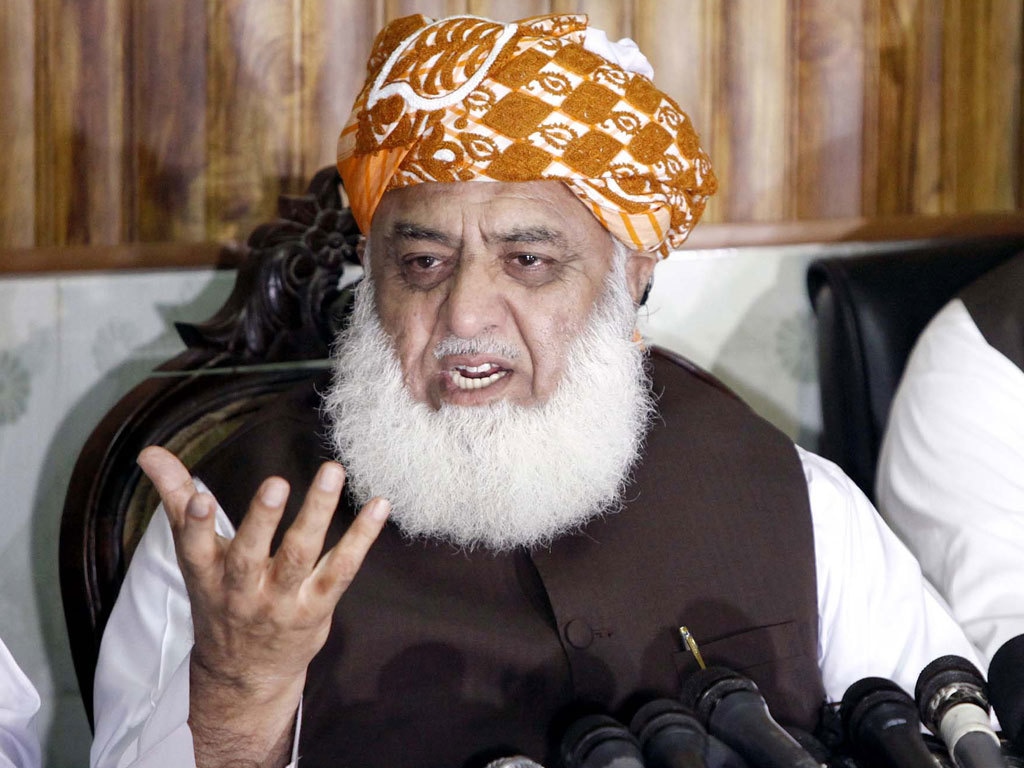 Rehman blamed the government for the present economic turmoil of Pakistan, saying it was playing with the financial well-being of the people.
Discussing the recent supplementary finance bill passed by the National Assembly earlier this month, he said it had burdened Pakistan's ordinary citizens by raising the prices of all essential items.
The PDM president said the opposition alliance rejected the "mini-budget" and wanted the government to take it back. Rehman also accused the government of creating circumstances that would allow international financial institutions to influence the country's central bank on the pretext of offering it greater autonomy.
'Government must be brought down'
"This will end Pakistan's [economic] sovereignty," Rehman maintained, adding that it seemed the country was moving toward colonization once again. "Our independence is dear to us and we will not allow any ruler to compromise it," he continued.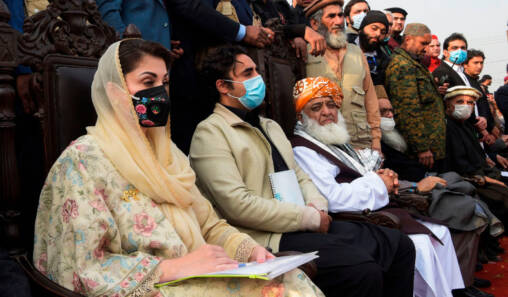 Referring to a recent report compiled by the Election Commission of Pakistan's scrutiny committee which showed the ruling Pakistan Tehreek-e-Insaf (PTI) party received funding from foreign nationals while concealing several of its bank accounts, he asked the election regulatory authority to disqualify the prime minister and disband his party.
Rehman noted it was important to bring down the government since it was creating economic deprivations among the people of the country.
The PDM announced its decision to march amid the fifth wave in the country. With 6,357 daily covid-19 infections, Pakistan's active covid-19 cases crossed the 80,000 mark for the first time since September 13 last year, data from the National Command and Operation Centre (NCOC) showed Tuesday morning.
When the PDM threatened the Army last year with a march towards Rawalpindi, DG ISPR said it will welcome them with chaipani.
What do you think of this story? Let us know in the comments section below.