Exhausted of wily politicians and their expeditious politics, their corruption, and incompetence for the past 67 years, a ray of hope emerged in the form of Imran Khan for the first. High hopes were attached to him to end this recurring cycle of failure and frustration and bring the change in real sense.
The traditional politics monopolized by feudal lords, capitalist mafias, newly turned rich 'babus', exploitative lot of Mullahs, and tribal masters had drained all resources of the country for themselves. Poor lot and educated classes were abandoned. Politics was the best tool for these politicians to be used at their will to get riches and wealth instantly.
However, millions of down-trodden and abandoned people expected Imran Khan to be the savior. That included me too. For the poverty-stricken, Imran Khan was the only hope to materialize the dream of living a respectful life, life of self-sufficiency and equal opportunity. They put faith in their celebrated leader and vowed to vote for him, wishing to see an honest and intrepid leader, who can stand for their rights. That included me too.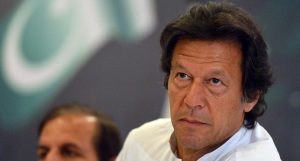 In the last year's elections, I was at the forefront leading my friends and family members to vote for PTI. The reason for voting PTI was simple; I was too confident Imran Khan's ability to deliver his promise of equality and social justice to justice deprived people of Pakistan. Imran Khan's slogan of 'Insaf' embodied the need of every common citizen as compared to empty and lofty slogans of 'Roti Kapra Makan' or any other slogan aimed at purging Pakistan of demonic shadows.
I had doubts of Imran Khan's in-experience in troubled politics of the country and he won't be able to check a traditional lot of politicians. But, I had no doubts about his integrity and intention.
Imran Khan had international recognition and his respect among western leaders and civil society ensured people of respect and progress once he comes in power. Imran Khan was believed to be Pakistan's ambassador with whom every Pakistani can relate to, in the international arena, and he could more easily end the pervasive misunderstandings between the Pakistani nation and the world.
I voted him to provide education to the illiterate masses and purge them out of ignorance and conservatism. I voted him expecting him to put his leadership skills to use for the progress of the country and stand out amongst traditional-venal politicians.
His leadership skills in cricket could be transformed into leadership skills in politics, I thought.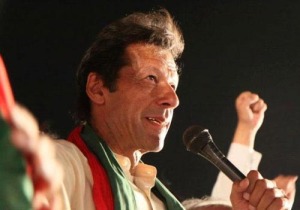 Including me, thousands of Imran Khan Supporters were sure that Imran-Khan led government with the manifesto of 'Justice for all' will set an example in justice deprived Khyber-Pakhtoonkhwa. Exemplary governance ensuring progressive education, health care facilities, prompt decision making, and transparent working would be ensured, and thus the dream of millions of people in KPK will be realized.
But, what we have witnessed during the past two months is forcing most of Imran Khan's supporters to think that perhaps we were wrong with our expectations from him. It has been two months since his 'dharna' started. Imran Khan has disappointed the core PTI supporters by abandoning what he was expected to do and getting involved in the dirty power politics. His demand for electoral transparency is just and we are with him on that. But, the path and means he adopted are making a just cause seem unreasonable.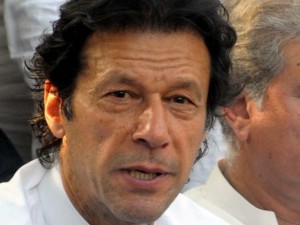 I didn't vote Imran Khan to do 'jalsas' and 'dharnas' to provoke people to force put an end to the democratic system. After all, we, the Insafiyans, are part of this system and it is this system through which we got elected in Khyber Pakhtoonkhwa. The blame game doesn't suit you, Imran Khan, you were expected to deliver and let your actions speak for your demands.
I voted Imran Khan because he promised the change. But, all we have witnessed is a reminiscence of 67 years old power politics pursued by him. So, now we see what change we have got. This attitude of Imran Khan has personally hurt me and a lot of PTI supporters who wanted to see KPK free of poverty, terrorism, illiteracy, and diseases. Imran Khan, no matter how  just your demands of electoral rigging are, but this is not the reason we chose you as our leader; we chose you to deliver these things, that have been abandoned to us since this country got independence.
There are few questions that arise in my mind and irritate me with tad bit guilty of voting you.
Does demanding resignation of Nawaz Sharif in any way help the poverty-stricken person who voted or you in KPK?
If you are really concerned about plunders lotting the election mandate from you, why are you sharing space on your container with people known for same practices such as election rigging and exploitation?
Wouldn't it have been better if you put millions of money spent on 'dharnas' and 'jalsas' for the socio-economic betterment of poor people? After all, 40% of people in the country can't afford a two-times meal in a day?
Does an educated person like you has the right to accuse anybody at any time without any evidence? Is this the kind of justice we expected of you and your party?
Imran Khan, you define yourself as the biggest opponent of status-quo then why didn't you give resignations from KPK Assemblies when you rushed to National Assembly and submitted resignations?
Why are you so ignorant of history or pretend to; don't you know 'civil disobedience movement' is too heavy a word to be used for personal gains in power politics? Are you against the state of Pakistan when you pursue the Civil-Disobedience movement?
Is corruption the only problem in the country? If not then why don't you speak clearly of other major problems as Balochistan insurgency, terrorism, extremism, provincial issues, and foreign policy?
These questions have been in my mind for long. I hope you will review your policies, your stance on the real issues as people don't care much about electoral rigging but they do care when they don't get justice, food, shelter, health care, and education. I believe KPK isn't the place where you will find these easily.
I am a PTI supporter and I will continue to be. My party stands for equality and justice in every sense and in every means. Politics of conflict is not our politics and it shouldn't be. I will keep raising my voice. After all, this is what democracy is and this is what PTI's foundational purpose is.