Disclaimer*: The articles shared under 'Your Voice' section are sent to us by contributors and we neither confirm nor deny the authenticity of any facts stated below. Parhlo will not be liable for any false, inaccurate, inappropriate or incomplete information presented on the website. Read our disclaimer.
This story has been submitted by Zaid Bukhari.
This year countries worldwide are witnessing major shifts in social, political, and economic aspects. The COVID-19 pandemic has become a nightmare for the entire globe whether it's the superpower, the United States, or the economic giant China.
Eventually, by taking harsh and draconian measures, China has tackled the coronavirus pandemic.
More than that, the Corona pandemic has derailed the education or we can say academic process globally. Due to this many countries including Pakistan are conducting online classes in their academic institutions to cover up the loss.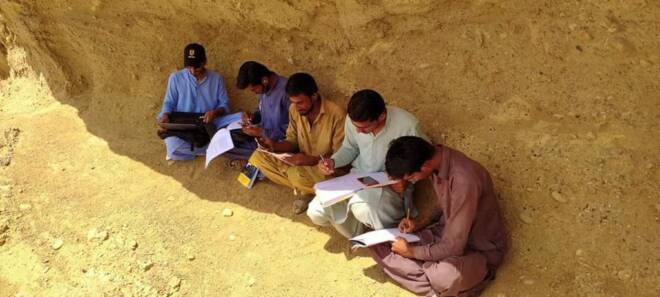 Now, the question arises here is whether Pakistan really prepared for this digital education?
When it comes to technology, Pakistan is far behind. There is even no 3G service operating in rural areas of Pakistan. Furthermore, in numerous remote areas, the quality of the network is almost negligible.
There are various examples from Sindh as well as G.B to prove my assertion. Some pictures of students are circulating on social media who have to travel a long distance from their homes just to ensure their presence in the online class because of the non-availability of networks.
Therefore, in this situation how it is possible for the students of deprived areas to continue their online classes. Moreover, this is affecting their mental health as well.
They are perplexed and nervous regarding their careers as attendance is crucial in our feeble education sector.
More than that, the teachers of various universities are using outdated slides in their lectures. Even some teachers were taking no interest in teaching online.
Now, this hectic and unprofessional behavior of teachers portraying that the online education system in Pakistan is clueless. Without proper training and techniques, online education is of no use.
Hence, the government and HEC should look into this matter keenly and try to dole out the issues. They should ensure adequate internet facility for the students of remote areas and then conduct online classes.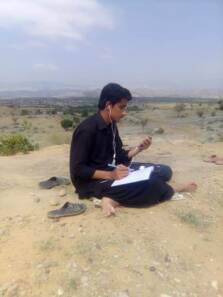 As Pervez Hoodboy in his article mentioned that by spending one percent of the defense budget which will give us around 90 million, we can cover every part of Pakistan with a 4G network.
In a nutshell, Pakistan cannot compare herself with European and Western countries in terms of online education because of the huge technological gap.
Pakistan has to work a lot towards technology and development. So, an effective mechanism is the need of the hour to facilitate each and every student in order to take online classes without a hitch. Otherwise, the students especially hailing from rural areas will be overwhelmed and their career will suffer immensely.
What do you think of this story? Let us know in the comments section below.