Feroze Khan, a leading actor, model, and video jockey in Pakistani showbiz, lately suggested that one should marry more than once.
Khan and his sister Humaima Malik recently appeared in the game show Time out with Ahsan Khan and talked about some interesting things. However, one thing in particular that caught out undivided attention was Khan's stance on polygamy.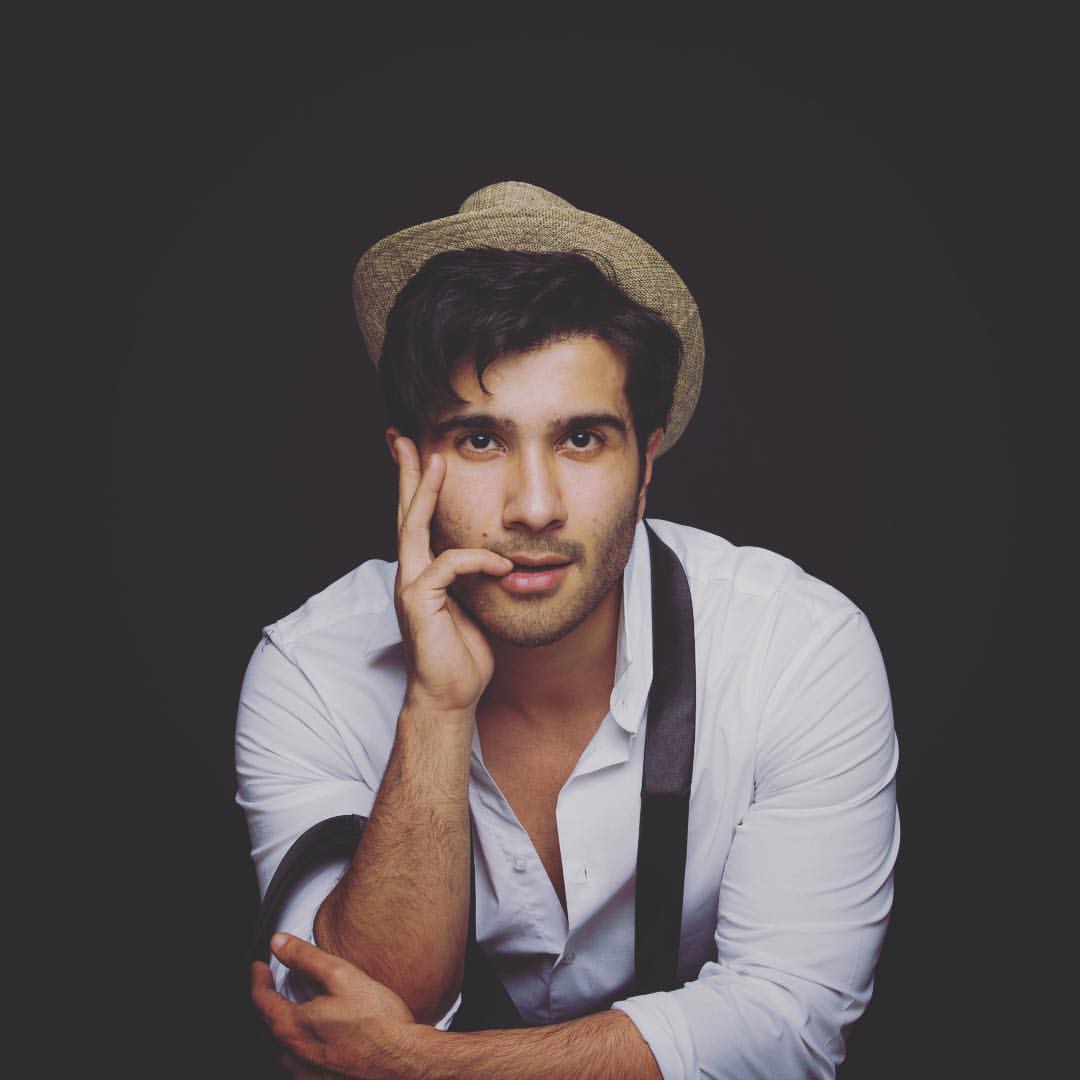 When the host asked if he tied the knot too soon and at a very young age, the Khuda Aur Mohabbat actor denied it and responded, "No, I should have got married sooner". Feroze Khan added that marriage is a learning process, therefore people should marry more than once, following in the footsteps of our Holy Prophet (PBUH).
We witness so many men taking advantage of the Islamic marital jurisprudence which allows them to have up to four wives. Islam surely allows Muslim men to marry multiple women- up to four at any stage of his life. Let's not question the teachings and values of Islam. Nonetheless, the institution of polygamy is always misinterpreted, misapprehended, and misused.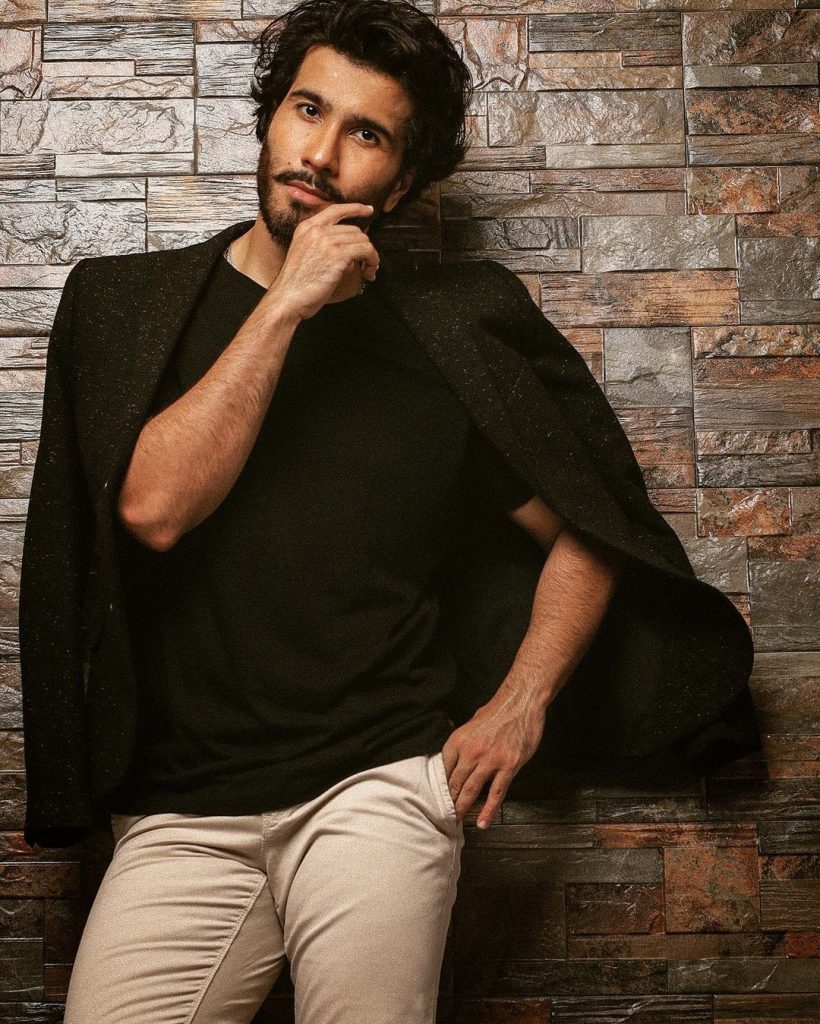 Sure, Islam does allow four marriages BUT only under certain conditions. One of these conditions includes being just and equal among all wives. But marrying more than once just because it is "a wonderful learning process" is not a good enough reason.
There are already so many cases of men conducting second marriages without the consent of the first wife. Khan's statement only comes off as problematic.
Check out the video!
'Stop using Islam for your own convenience' – backlash kicks in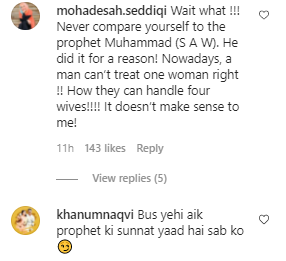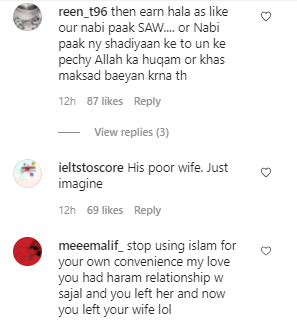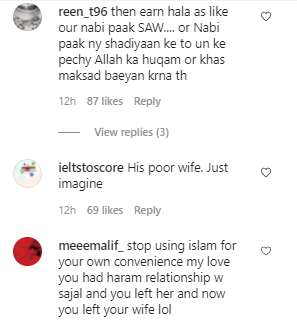 It may be recalled that last year, one after the other, our favorite celebrity couples tend to be getting divorced. Rumor had it that Pakistani model turned actor Khan also allegedly parted ways with his wife Alizey, after two years of their marriage.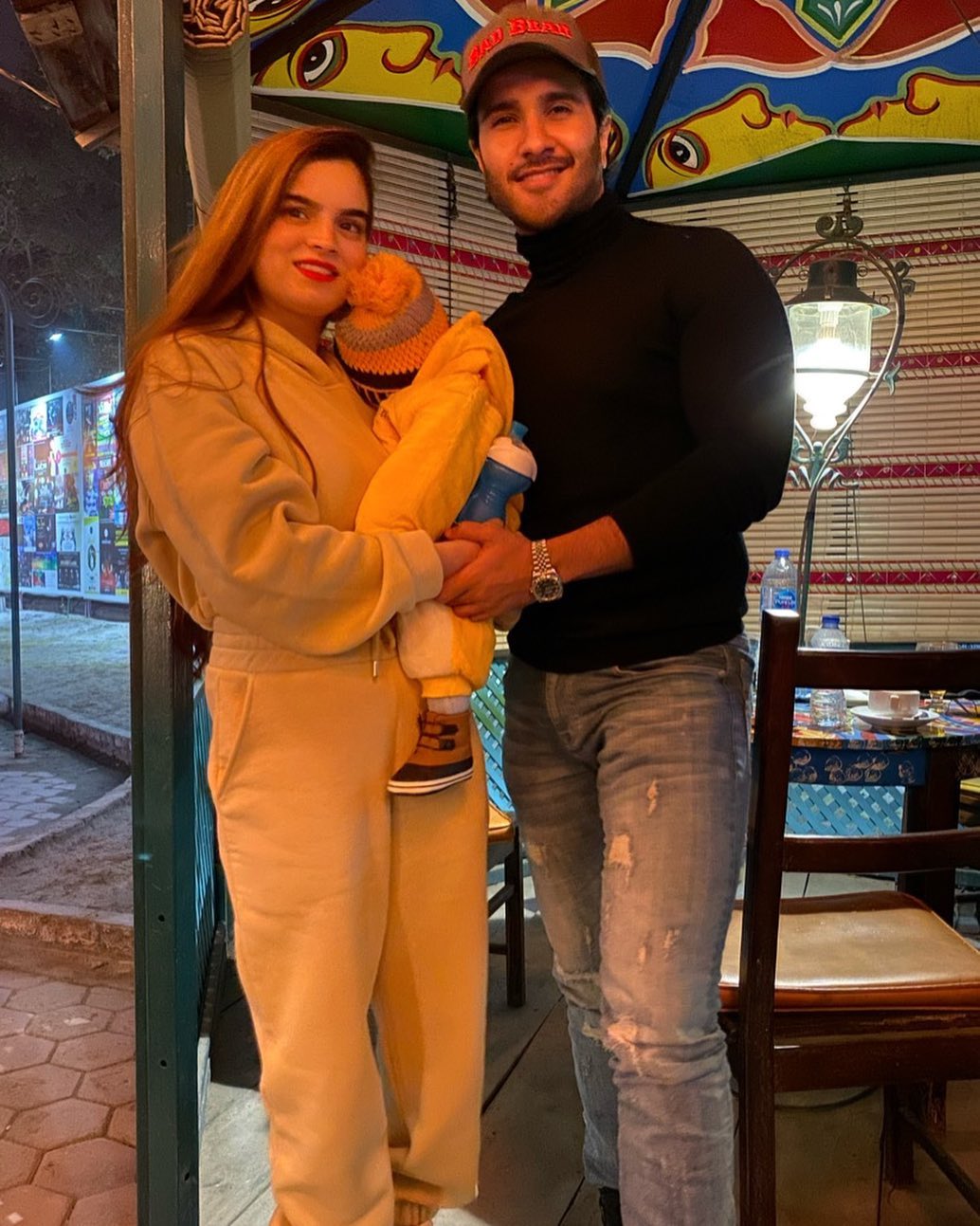 Heartthrob actor Khan tying knots with Alizey was the most talked about wedding of the showbiz industry, However, the rumor of the duo splitting has caused panic all over social media. According to details, several reports circulating on social media claimed that the couple has separated. In addition to this, some sources also revealed that they were no longer living together.
Khan had previously un-followed Alizey and her family on Instagram, which caught some public attention. Subsequently, Alizey deactivated her Instagram account. Reports also stated that the reason behind their separation was mounting tension and irreconcilable differences. Later, Khan also subtly shared the hint about the reason behind their alleged separation
What do you think of this story? Let us know in the comments section below.