Over the past decade, the Pakistani standup comedy area expanded and viewers have grown too. The community has been creating space for upcoming comedians and giving opportunities to young stars to crack some humor.
There are a lot of young talented stand-up comedians out there, but among them recently one guy who became famous for his famous punchline all over the social media "Where's my Samosa?" and he's none other than Omer Wahla.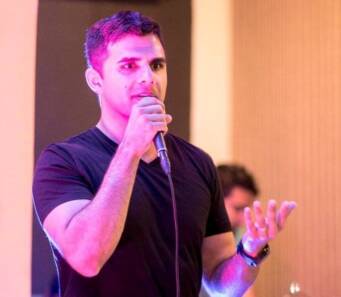 He moved to the US, but often visits Pakistan on occasions and whenever he comes, he joins the open mic sessions in Karachi. Recently one of the famous newspapers in Pakistan got the chance to take out insight into his life and career.
Omar revealed that he doesn't do any shows in the US, knowing the fact it's the biggest stage of all to showcase his comedy timing.
Omar Wahla the rising comedian of Pakistan – Where's my samosa?
Omar Wahla shared, "Ever since my daughter was born, she's been my primary focus and when you work a nine-to-five, you only have a couple of hours before your child comes back from school and goes to sleep. That's where all my time and energy is spent and stand-up has been on the back burner for now."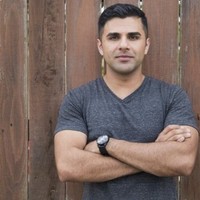 Omar Wahla recently did a stand-up show at District 19, where other comedians also participated such as Shehzad Ghias Sheikh, Hasan Bin Shaheen, and several others.
He revealed that he wasn't nervous at all this time, the crowd was warm and he thanked his social media presence. He said, "I've gotten kind of into that mindset that if it goes well, it goes, well, if it doesn't, it doesn't.
This time around, I was only doing a quick 10-minute set so I wasn't nervous and it went well. People responded positively and I think that once people see you online, you're not an unknown and it's a lot easier."
Digital medium or Physical presence
People still love to buy tickets for open-air live sessions and enjoy the night. But on the other hand, many of the other stand-up comedy shows have been shifted to the digital medium.
When an interviewer asked, if he feels social media will take over the physical aspect of a show, he explained, "Online sketches will always have their place for the majority of the population because it's fast content.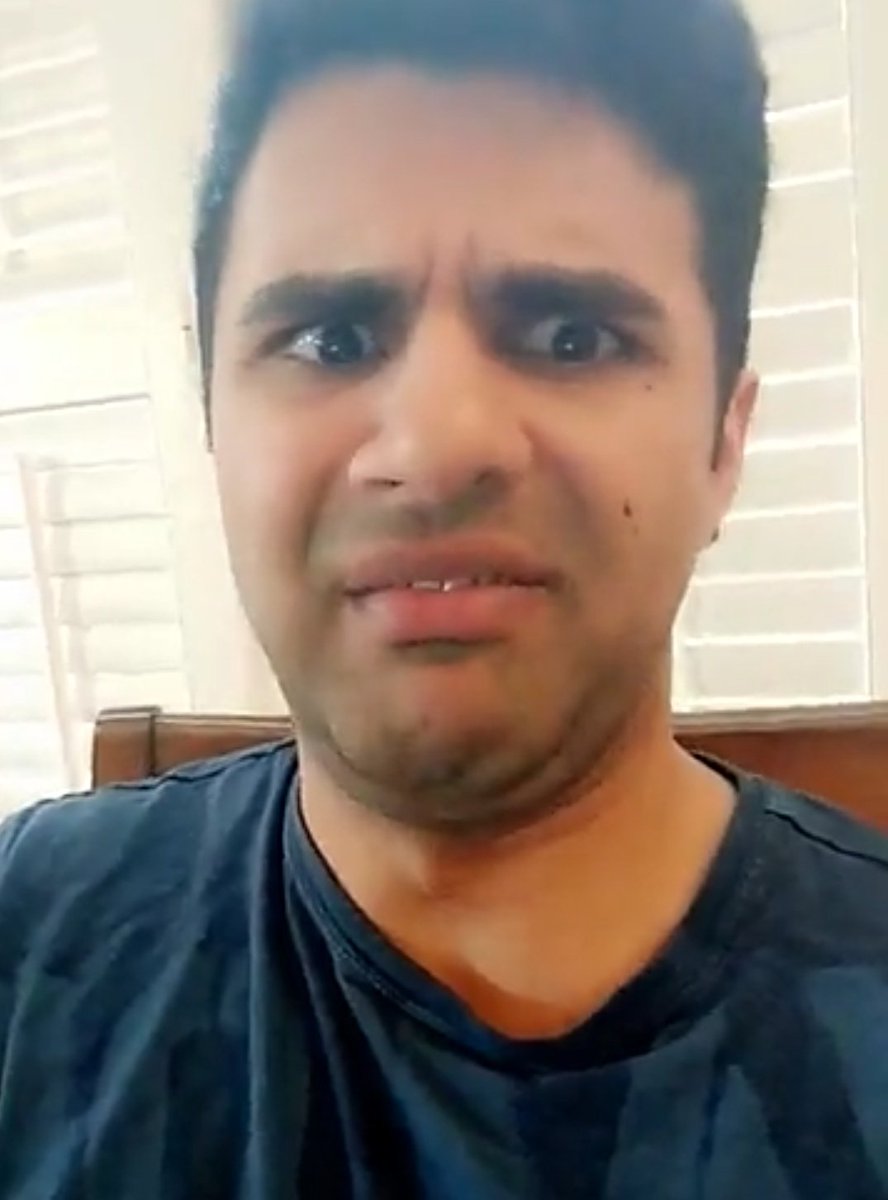 You can just swipe and you've got 10 videos, especially since TikTok came around. But there's always going to be a place for stand-up. Some people love that direct interaction and I like it as well."
Omar has made his social media presence because he's been creating a lot of comedy content that required a lot of prep or dramatic character transformation. He shared, "People would rather see something really funny than something with high production value.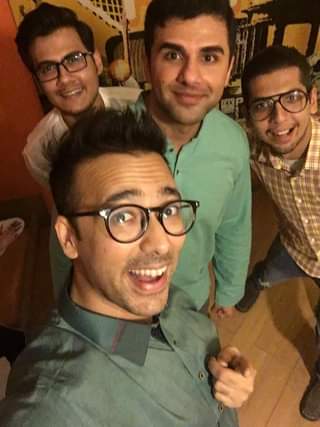 So whenever I do get time, I quickly shoot a video with whatever comes to my head. It will be a lot of random thoughts because I've got ADHD but the moment I find something funny, I'll quickly shoot it and then post it directly from my phone – and then move on with my day so I can get that thought out of my head. Otherwise, it's just going to bug me throughout the day."
'I started my comedy career with political skit' – Omar Wahla
Like every other comedian, nowadays political and sexist jokes have become the main mantra to being in the limelight along with the risks.
Omar put some light on such an issue, he explained, "The reason I started with political satire was that I realized that in Pakistan, it doesn't matter if you're 12-years-old or 60-years-old, every single person follows politics. Everyone knows about it, everyone is into it, and everyone follows it. But whether it be politics or anything, one can find something humorous in everything."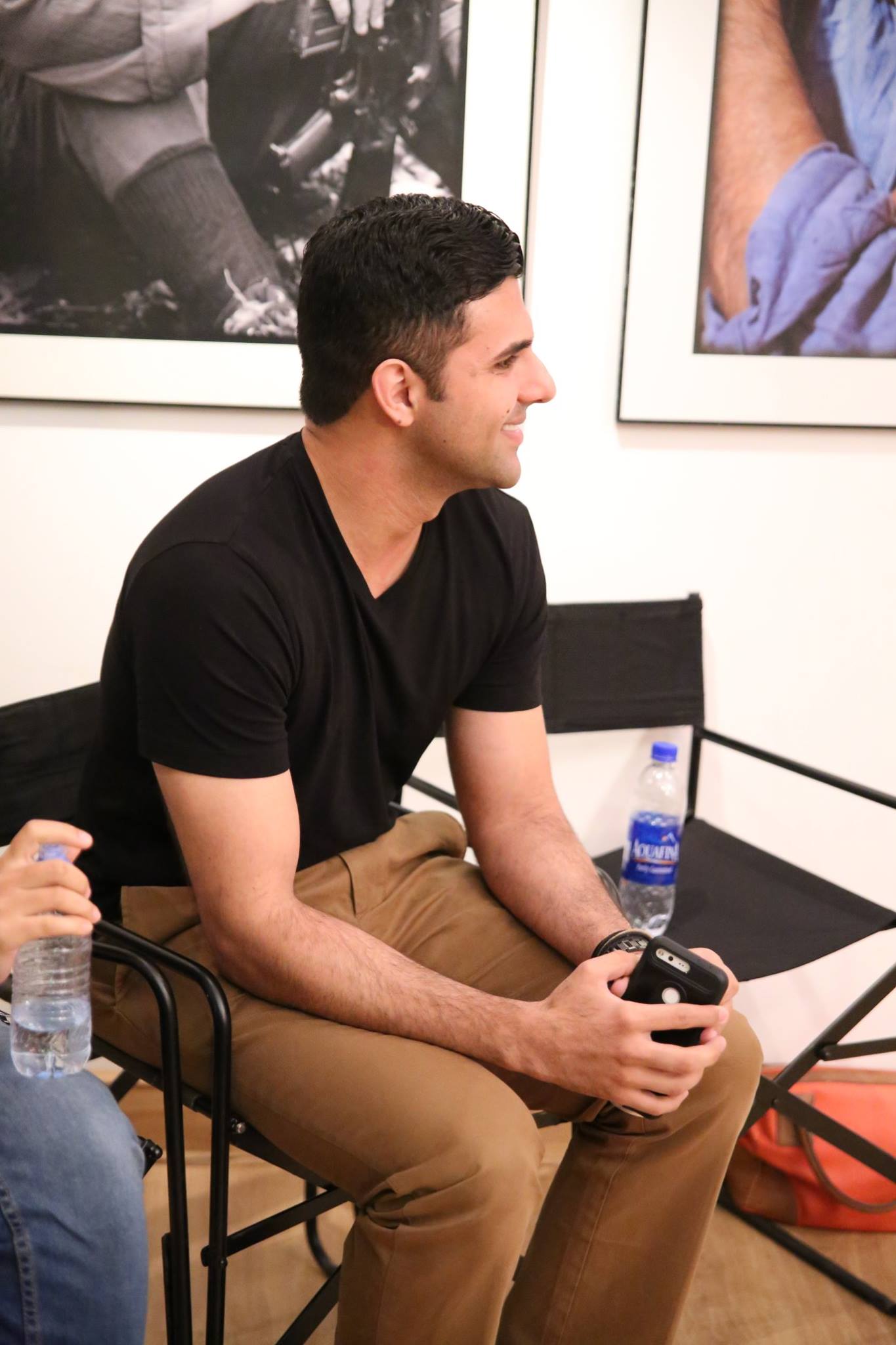 On sexist jokes, Omar cleared the air that people are more aware of what's happening around them and the subjects being discussed. Omar continued, "When I'm writing content for a show, I know my audience and I know what they'll laugh at.
And when they come to see me perform, they're already aware of the brand of comedy I have. I don't necessarily do clean comedy. But there are certain topics I don't talk about such as rape, religion, and sexism. It's less about offending people, but I think it's mostly because I don't find those topics funny."
'Streaming platforms look at demographic and population' – Omar Wahla
There has been a long debate regarding Pakistani vs Indian comedy. Indian comedy scenes have reached the next level that Pakistanis might take ages to reach. Although many Bollywood stars and other comedians have admitted that they learned comedy by watching Pakistani stage shows.
They have got big streaming platforms that allow them to produce such comedy shows on such big platforms. When an interviewer asked, if a similar future for Pakistani comedians is on the cards, Omer elaborated, "Companies such as Netflix look at population and demographic.
There's a billion and a half Indians and a very small number of Pakistanis in the whole world which is why such companies are always going to go with people who will attract a larger demographic."
Just like Omar, another Pakistani comedian Akbar Chaudhry received endless love from the Pakistani audience and has done several stand-up gigs. He also recently shared in his interview that he's been mocking a certain class when it comes to comedy.
What do you think of the story? Tell us in the comments section below.