Have you ever wondered what Pakistan would look like in the future? Or how Pakistan would look like if it was in a science-fiction movie? Well, one Pakistani artist dared to do so. His exceptional skills will blow you away once you see the kind of work he does.
Meet Omar Gilani, almost a mechanical engineer by profession, Omar quit his career as an engineer to work on his passion, which is making mind-blowing illustrations. Omar loves experimenting with his art and this alchemy of sci-fi and Pakistan is going to leave you awe-inspired.
Take a look at Omar's Pakistani Sci-Fi series – we're 101% SURE you're going to love it! 
Mother of dragons in Lahore? Game on!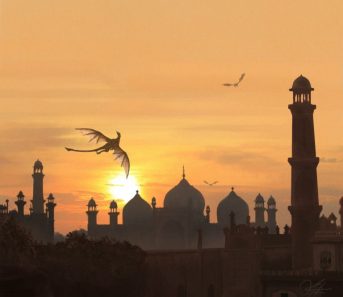 May the fourth be with you, Khan Sahab!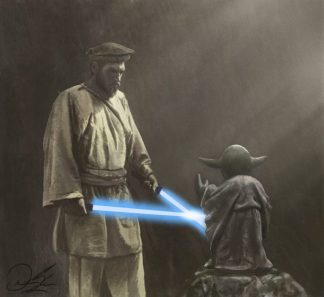 A little girl with a robotic arm begging on the streets.. beautiful!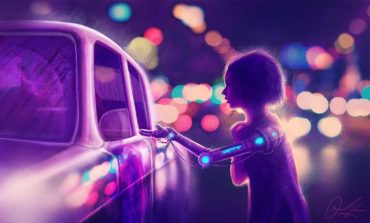 A village in Pakistan with some sort of space-shuttle shooter in the backdrop!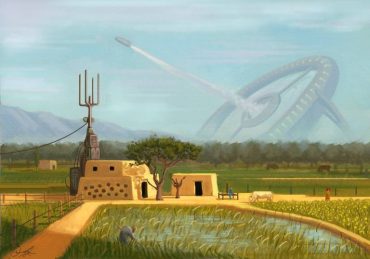 A glimpse of the Lucky Irani Circus' sci-fi version – the dragon has been slayed!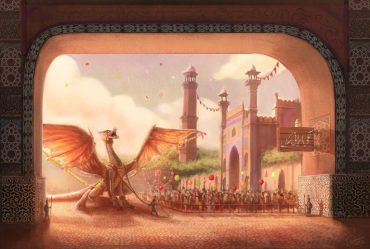 A robot playing the sitaar, somewhere in Pakistan – loyal to the roots!

Cricket in the slums with skyscrapers in the background, this might just be a little too realistic one day…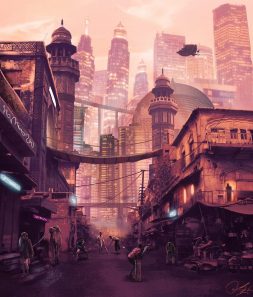 A digitalized road-side Chaye Dhabba, with the tron-like path leading to the city of skyscrapers…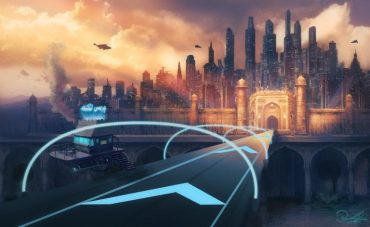 Omar calls this one the "bounty hunter" – those rickshaws look sick though!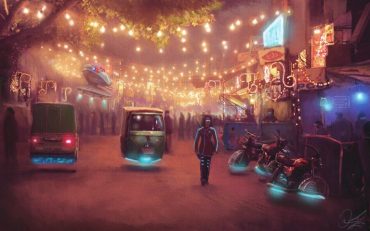 The busy streets of Pakistan – that Dentonic ad is LIFE!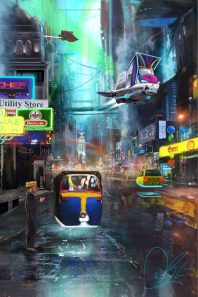 A typical Pakistani truck carrying that load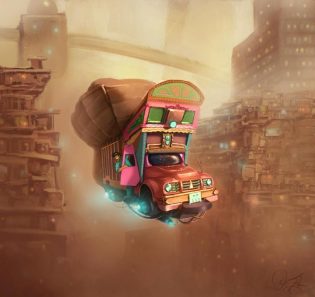 Somewhere in Karachi… the Malir-Rider boys in full swing…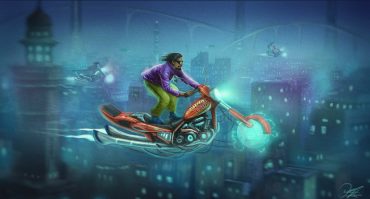 Chaye Dhaba v-2.0 – where people meet and greet

One of our favorites – a modern illustration of the ever so famous Heera-Mandi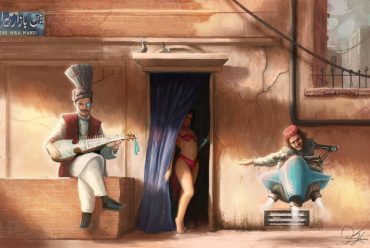 Omar's passion for creating unique art can very well be seen from his work. One of its kind work showcasing present day Pakistan in the future. Omar also works with different companies, producing copyrighted work for them – including The British Council, Patari – the music app, United Nation Education Foundation and many others.
Speaking to Parhlo.com, this is what Omar had to say about his art and the Pakistani sci-fi series: "I basically wanted to explore what Pakistan might look like in futuristic sci-fi settings. My own background is in engineering (MSc in Mech Engg Design, MPhil in Robotics), and I'm big on sci-fi, so imagining how desi culture would evolve in an alternative futuristic setting seemed like a fun project. It's hard because there is literally no previous work done in the area, but that makes it an interesting challenge as well. What shape Pakistan takes in the future is TBD, right now I'm just focused on creating work for different aspects of this world."
Omar's work is already being admired all over the country and we hope that it soon reaches the international stage. To know more about Omar and his art, head over to his Facebook page: Omar Gilani Art & Illustration – or you could also visit his website: www.omargilani.com
Read Also: An Inclusive Art Show In Karachi And The Creativity Of These Super-Talented Artists Will Give You Serious FOMO!