Misery sure did strike with the urban flooding and overflowing manholes in Karachi due to torrential rains. While many complain about water on streets, there a hundreds of people who have lost their homes.
Olivia Burtles Faria, a young girl, organizes a fundraiser to get funds to rebuild her home, that got washed away due to the incessant torrential rains in Karachi.
She mentions that her father, grandfather, mother, and brother are still in Karachi and living in the landlord's residence for the time being.
"My dad is the kind of person who will help others but not like to take things from others, So this will be hard on him as well," said Faria.
She also mentions about the difficulty her family is going to face provided that her father is retired and her brother is the only breadwinner to the family of six.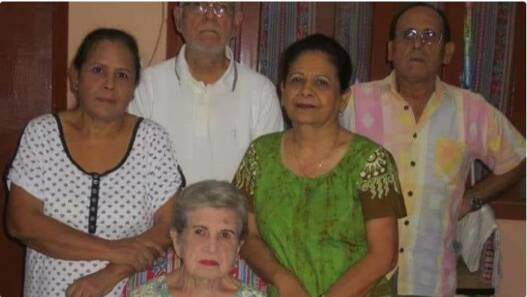 It is without a doubt a difficult time to live in; especially in Karachi. Faria adds that despite the hardships, she was certain that they would overcome it with a little hard work and dedication.
How to help Olivia Burtles Faria?
It is truly astounding to see the dedication of the Burtles family. At the same time, the situation is also saddening to see how much people are suffering thanks to the poor weather conditions of Karachi.
In order to help Faria, a simple fundraising site is developed; which will allow this young woman to manage the funds for her family.
To help Faria. All one has to do is go on the link and make the donation at gofundme.com. We hope that her family is able to get enough funds; to rebuild their home.
What do you think of the story? Tell us in the comments section below.