It is quite unfortunate to see such a horrendous incident taking place right after the lockdown. Not a profound second lived at the lifting of lockdown and then suddenly Karachi's street crime rate takes a dramatic plunge following the order. Such was this case with an old woman rickshaw passenger, ruthlessly thrashed in broad daylight, by two robbers on the streets of Karachi. The incident took place on Tipu Sultan Road, Karachi.
The footage
The footage of the crime scene shared by a witness shows how brutally the criminal bike riders snatched, what appears to be a purse, from the burka-clad old woman. As if the sense of morality is stranger to these people. Not even respecting the elderly? What a shame!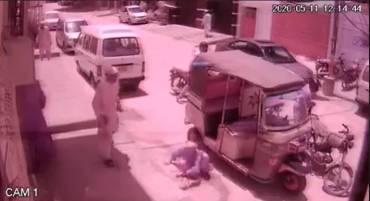 Following that we see the rickshaw rider flee away with all his energy while an elderly man furiously stones the criminals as they speed away. If you have seen the film "laal kabootar" this footage alone will spring a variety of theories underlying this crime scene.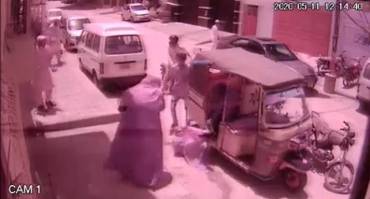 Criminal activities score in Karachi
This is after the lockdown that we witness the street crime rate again rising with all its might. If not these criminals in Karachi, then some hooligan racers on the street, risking their own lives. During the lockdown, a considerable decline in the number of armed robberies was observes, knitting a sense of peace in these difficult times of coronavirus. Owing to the increased vigilance of law-enforcement agencies and other strict measures did the people of Karachi restored faith in betterment.
The decline in crime rate during the lockdown
But the drop in the crime rate may also be attributed to the citizens who have been apprehensive about leaving the walls of their houses during the prevailing threat of COVID-19 lurking on the streets. From March 23 to April 19, a total of 541 mobile phone snatching incidents were counted by the Citizen Police Liaison Committee (CPLC) Karachi. And a decrease of over 1095 cases was recorded amid lockdown. But the situation now seems to be taking its worst form again. And worst of all, people don't know how to cope with COVID-19 on top of such criminal activities.
We can expect a better situation if only the authorities take action right in time, in place. If not, such incidents may plummet in no time and the situation, readily afflicted by COVID-19, may get even worse for the citizens of Karachi.
What do you think of the story? Let us know in the comments section below!