The sexual exploitation of animals by human beings – what is the world coming to? If we fail to protect animals from abuse, how are we supposed to protect humans? In a godawful incident, five men allegedly gang-rape and killed a goat in the city of Okara. Police booked the suspects on Tuesday.
Bestiality occurred within the limits of the Satghara police station. Police reported that five men took a laborer's goat to a nearby compound after the animal was untied. In addition to raping and torturing the animal, the suspects also killed it.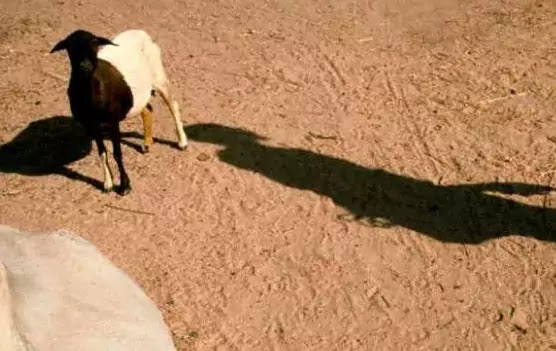 The locals reportedly saw the suspects fleeing after committing the heinous crime. A complaint has been filed by the owner of the goat. The police have registered a case against the men. Azhar Hussain reportedly had his goat tied in front of his house. Naeem and his four accomplices untied the goat, and then took it to a nearby compound, where they tortured it and raped it.
It is reported that the goat died after the incident of gang-rape, which led to the suspects fleeing from the scene. The goat was taken to a livestock hospital by a police team. According to the medical report, the goat was raped before it was killed.
DPO Faisal Shehzad took notice of the incident and ordered Satghara SHO Javed Khan to arrest the culprits immediately. SHO Javed Khan said the suspects will be arrested soon. Meanwhile, police are being demanded by residents in the city to severely punish the perpetrators for the heinous crime.
Here is the filed complaint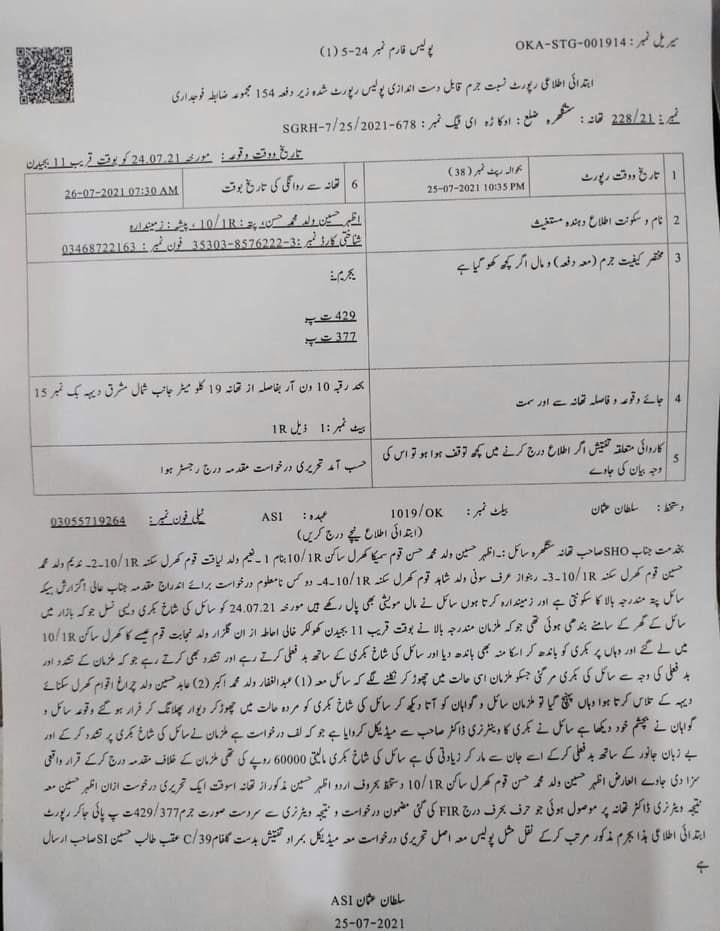 In Pakistan, no one is immune to sexual abuse. Burqa-wearing women are as likely to be raped as those wearing jeans. Infants and toddlers, as well as grandmothers, are raped. Men and boys are raped. Transgender men and women are raped. It is also common to dig up corpses and rape them. More so, sexually assaulting animals is also nothing new.
To our dismay, rape culture is systematic in our country. The idea that men cannot control their baser impulses has become normalized. We live in a country where nobody is safe. It is incumbent on us to protect ourselves because men can't protect us from a system they created for their own protection.
The devastating cycle of men attempting rape and the citizens demanding justice never breaks. New hashtags calling for justice for women victims of violence have been emerging back to back.
From Quratulain, Saima, followed by Noor Mukadam case to Wishah case, and Naseem Bibi case, the list only keeps expanding. The safety of the vulnerables will never be ensured if their killers, harassers, and abusers remain at large.
Story Courtesy: Express Tribune
What do you think of this story? Let us know in the comments section below.