United States President Barack Obama secretly wrote last month to the leader of Iran, the Wall Street Journal reported Thursday, in hopes of having the Ayatollah Khamenei join America's fight against the so-called Islamic State.
According to unnamed individuals briefed on the previously undisclosed correspondence, Pres. Obama sent a letter in mid-October to Iran's Supreme Leader Ayatollah Ali Khamenei that sought his cooperation as US forces continue their campaign against the Islamic State, also known as ISIS or ISIL.
Obama's letter "described a shared interest in fighting Islamic State militants in Iraq and Syria," the Journal reported, and "appeared aimed both at buttressing the campaign against Islamic State and nudging Iran's religious leader closer to a nuclear deal."
The US has already acquired the support of dozens of nations around the globe in its fight against the extremist group, and the militaries of Australia, Canada and the UK, among others, have already offered their assistance by way of targeted air strikes intended to fulfill the White House's intended goal of degrading and ultimately destroying the terrorist group.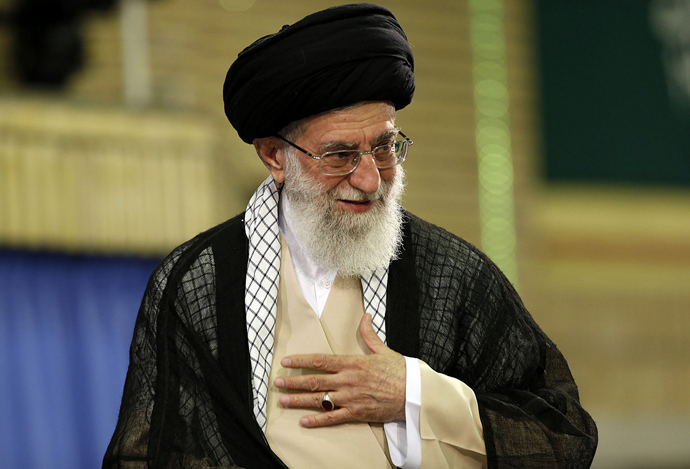 As the American-led campaign lingers on with limited results, however, the Journal reported that Pres. Obama recently made the rare but not unheard of decision of writing Ayatollah Ali Khamenei in hopes of getting the Iranian leader on board as well.
The White House has not officially confirmed the newspaper's report, but journalists Jay Solomon and Carol E. Lee said Thursday afternoon that the letter — the fourth or so sent from Obama to Khamenei since the president took office in 2009 — "underscores that Mr. Obama views Iran as important — whether in a potentially constructive or negative role—to his emerging military and diplomatic campaign to push Islamic State from the territories it has gained over the past six months."
Previously, though, the White House has been unsuccessful in appealing to Khamenei: the Supreme Leader told Washington in 2009 that he disapproved of "mudslinging" from the administration, not to mention the ongoing "oppressive sanctions" long instilled by America and the nation's "unconditional support for the Zionist regime." Khamenei referred to the US as the "Great Satan" during another address this past June, and in September he said requests to help combat ISIS from John Kerry, the US secretary of state, was merely "pretext to do in Iraq and Syria what it already does in Pakistan — bomb anywhere without authorization."
"Right from the start, the United States asked through its ambassador in Iraq whether we could cooperate against Daesh (Arabic acronym for ISIS)," Khamenei said then. "I said no, because they have dirty hands."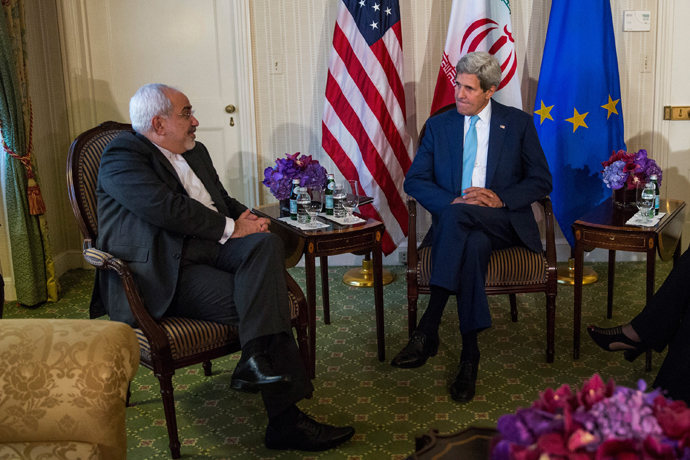 On his part, Kerry is expected to meet in Oman later this month with Iranian Foreign Minister Mohammad Javad Zarif as both parties continue to strive towards an agreement concerning Iran's nuclear program. According to the Post, Pres. Obama's recently letter to Khamenei stressed "that any cooperation on Islamic State was largely contingent on Iran reaching a comprehensive agreement with global powers on the future of Tehran's nuclear program" ahead of that Nov. 24 meeting.
As ISIS continues its campaign of violence across the Middle East, however, Khamenei could soon find himself hard-pressed to offer a hand. According to the Journal, though, other top officials in Washington are weary of Obama's recent request.
"I don't trust the Iranians, I don't think we need to bring them into this," Rep. John Boehner (R-Ohio), the speaker of the House of Representative, told the paper.
Upon this week's midterm election results, Boehner's Republican Party will soon have majority representation in both the Senate and House, which could be enough to end any efforts out of the White House to rally support from Congress for cooperation with Iran. As Pres. Obama said earlier this week, though, he's already ready to take at least one other hot button issue into his own hands in lieu of waiting much longer for the GOP to act. On Wednesday, Obama said during a White House press conference that he would be making an executive authorization concerning immigration reform if Congress can't accomplish as much on its own before the end of the year.
"I have no doubt that there will be some Republicans who are angered or frustrated by any executive action that I may take," Obama said of the immigration issue.
Source : RT.com