Disclaimer*: The articles shared under 'Your Voice' section are sent to us by contributors and we neither confirm nor deny the authenticity of any facts stated below. Parhlo will not be liable for any false, inaccurate, inappropriate or incomplete information presented on the website. Read our disclaimer.
"O Meri Jaan" is a project that was quite fun to execute. The overall goal was to recreate the storytelling aspect of music videos that had been a trademark of Pakistani music industry in the 90's. We wanted the overall 'feel' of the video to be film-like as if it came straight out of an ongoing story line from a feature film. Our entire team has worked quite hard to bring this labor of love to you guys. Hopefully, you will like it.
The musician/singer is an American based Pakistani, Assad Waince, who is currently working for cisco Ltd. Music is his passion and here's what he has to say about it:
I started singing at a very young age. I vividly remember the small room at the end of the staircase in our house which was my singing safe haven as a child, where I would go and sing my favorite Sonu Nigam melodies at the top of my lungs.
Coming from a conservative family, singing was never a matter of pride. No one at home ever told me that being able to sing was a blessing that I had. It wasn't until my school teachers and friends began noticing that I realized that I was actually good at singing.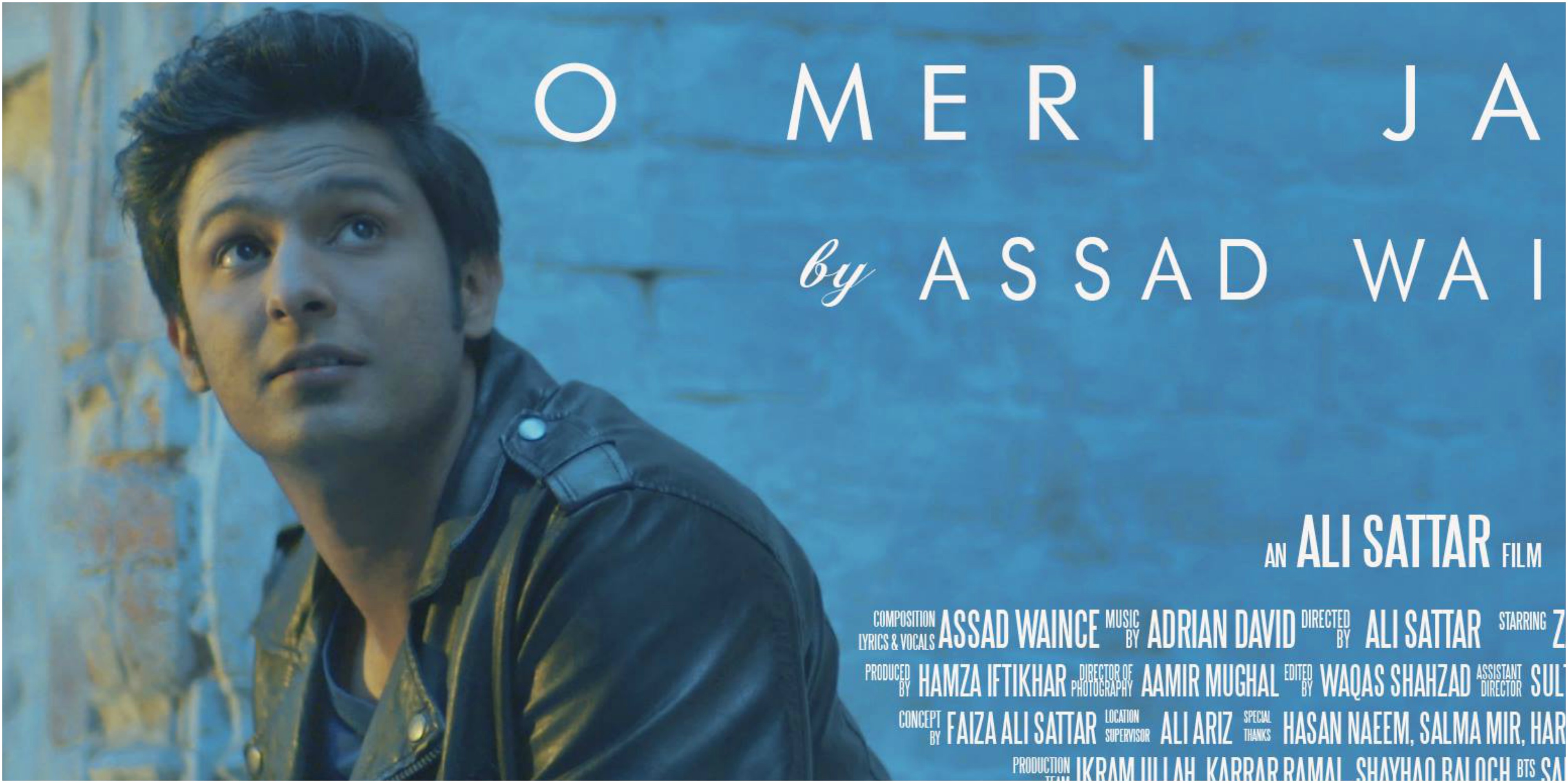 By the time I finished my A levels, opportunities came along and I wanted to pursue singing professionally but like most Pakistani parents, I was made to choose an alternative career. In Fall 2008, I moved to the US and joined Wichita State University. I got my B.S. and M.S. in Computer Networking and moved to California to work full-time as an engineer.
Meanwhile, I continued singing at various events and gigs within the states. Despite having a great engineering career ahead of me, the singer within was never satisfied. In late 2016, I signed up for a live singing audition organized by the Bollywood duo Salim-Sulaiman at Berklee Music School in Boston, MA. Thankfully, I won the audition and performed with SS live in concert.
This was a sign for me and sure enough, I decided to quit my engineering career and moved to Pakistan to pursue singing full-time. Six months later today, I am releasing my debut single. 'O Meri Jaan' is a song that I wrote back in college about 6 years ago. It talks about the beautiful yet painful feeling when someone falls in love.
As much as I am nervous and clueless about so many things approaching this first milestone in my career, something inside me tells me that one day it will all be worth it. Although the path is not so clear, I can clearly see my destination and I know I will get there.
He said at the end that,
"Although the path is not so clear, I can clearly see my destination and I know I will get there."
If you enjoyed watching this video, share it with your friends and family and play your part in making it go viral.