Engineering students of NUST University have designed and built, from scratch – the NAS15 which is set to compete in the Formula Student 2015. This is by far one of the most hyped motorsport events in the World. This will be the fourth time Pakistan is participating in the said event.
Races will be held in the United Kingdom and Germany, against teams from 28 different countries, which itself is an indication of the level of competence of our brilliant engineers that have produced, yet again, a specimen of excellence that proves we are no less of an international standard and completely able to produce and manufacture state of the art machinery well on our own, considering the entire car has been created using locally produced parts (with the exception of tyres, steering wheel and the engine).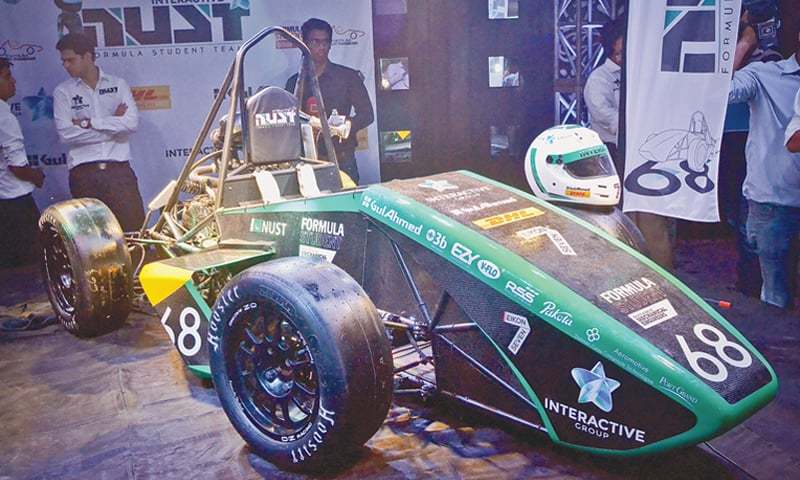 (Image Source: news.Uniquepakistan.com.pk)
As informed by one of the 25 remarkable team members – Abdullah Idrees, previously, we have managed to secure the 88th position. The year after, we learnt from our mistakes and developed a car good enough to secure the 52nd slot out of 106 cars. Hopefully, this year we will be ranked higher as a clear indication of our progress. "A significant reduction in weight has also been accommodated, from 299kg to 225kg which now allows the car to go from naught to 100km/hr in  3.8 seconds – which is a milestone because electric hybrid cars reach the same speed at 2.1 – 2.2 seconds." The car runs on petrol.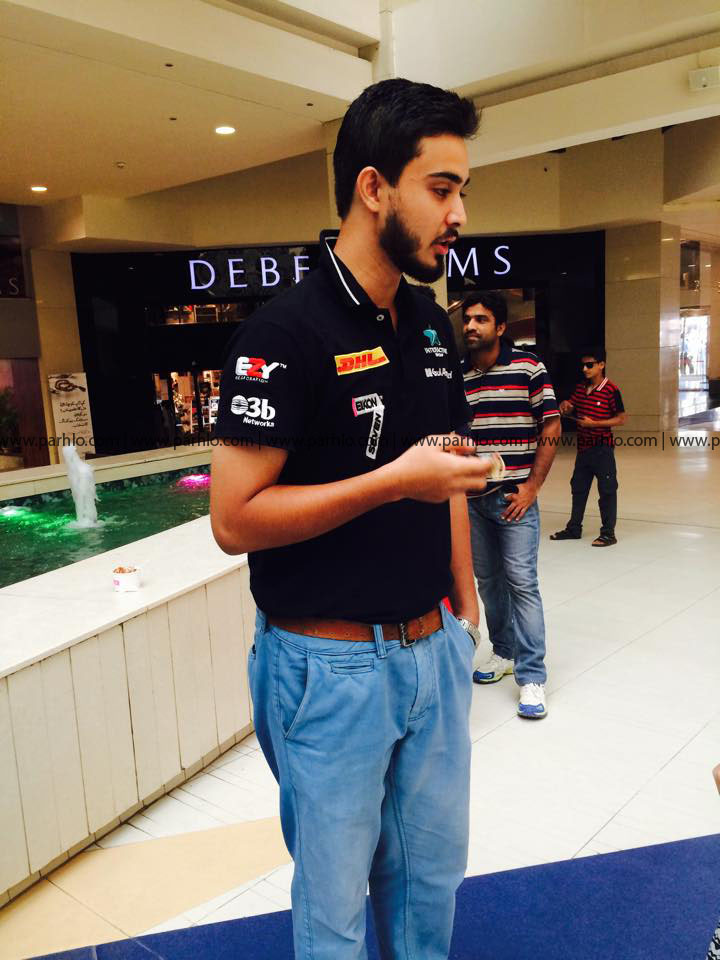 Every year a student driver is selected from their final year to partake in the race.
Moreover, in the words of Mr. Shahid Mahmud (C.E.O) of Interactive Group (Official Sponsors, alongside Gul Ahmed, DHL and Icon7), this car has been manufactured for less than 30,000 Euros; whereas different European teams had sponsorships of over one million Euros. Another commendable fact is that the entire production was completed within a year. The car has also been endorsed by Mr. Shahbaz Shariff during the Pakistan Day Parade as well.
The following event at Dolmen City Mall on 16th June 2015 gave people a chance to experience the rush of adrenaline that one would feel on the actual track by way of a 'Racing Simulator'. A tyre changing area and an RC Arena was also set up to engage kids in a racing circuit and create awareness in people about motorsports and inspire them to join the field of study.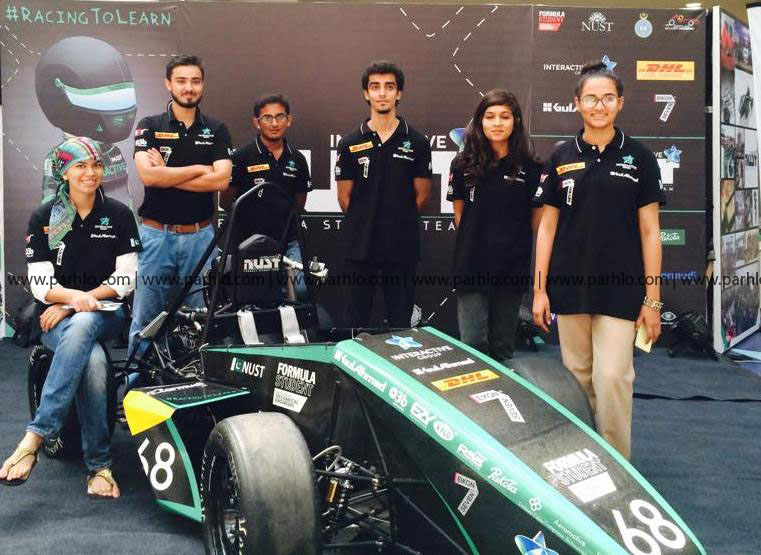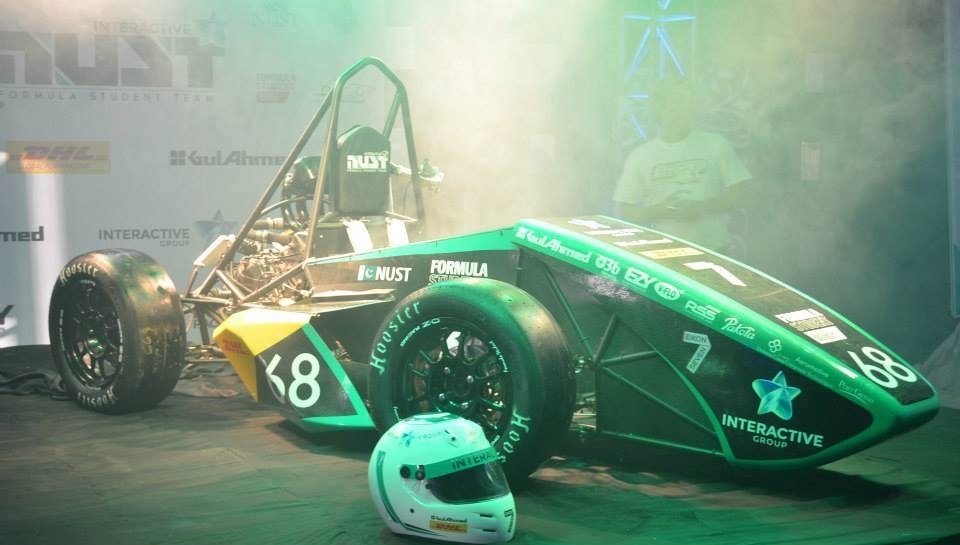 (Image Source: www.pakwheels.com)
We stand on behalf of the entire nation when we say, 'We Are Proud of You!'
We stand by you regardless of what position you secure in the event, since for us, you are already number 1!