Recently, a student of NUST shared a tweet on his profile calling for sexual torture on Gul Bukhari, a female journalist. Gul Bukhari is a social activist and journalist, she was abducted in Lahore by unknown people.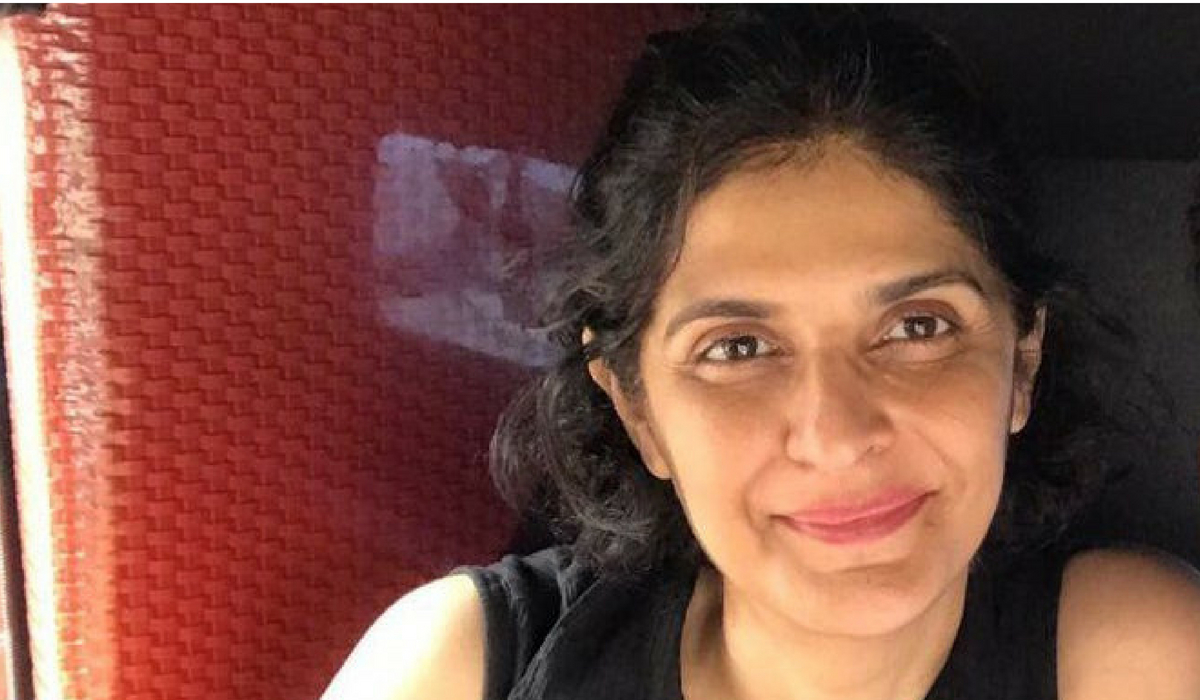 Social media went into a frenzy soon after the news of her abduction came out. People were calling for the track of culprits and an imminent release of Gul Bukhari. On the other hand, there were also a group of people who thought otherwise. Where people spoke against the abduction of the journalist and shared their concern, there were those who dared not to share any positive voicing on the matter.
A student of NUST tweeted this when Gul Bukhari went missing
He openly called out for sexual torture. Before anyone dares to ask why would he even be against of the woman, let us not set aside the condemnable context of this tweet, the choice of words and the misogynistic value of it.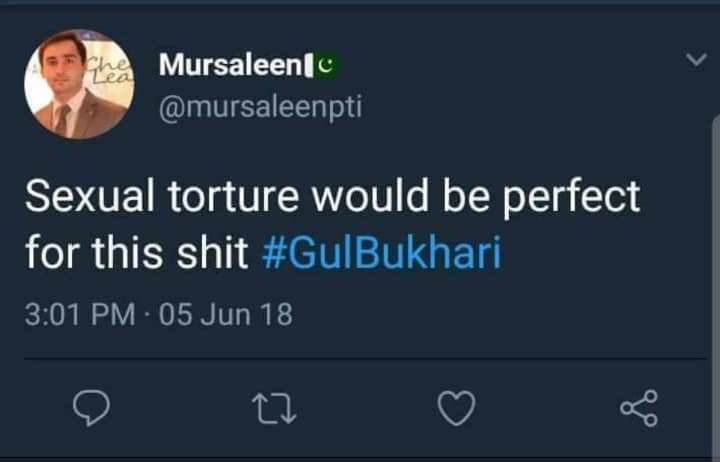 This is one of the reflections of grave misogyny prevailing in the minds of our youth. Social media went into a turmoil witnessing such a statement by the youth. People started arguing what kind of mindsets are being bred in institutions of this country?
Shortly after, the university in question, NUST, took action against the youth. It was revealed that he was forced to apologize and is serving hours in community service after he was reprimanded.
NUST released the following statement after taking action against the student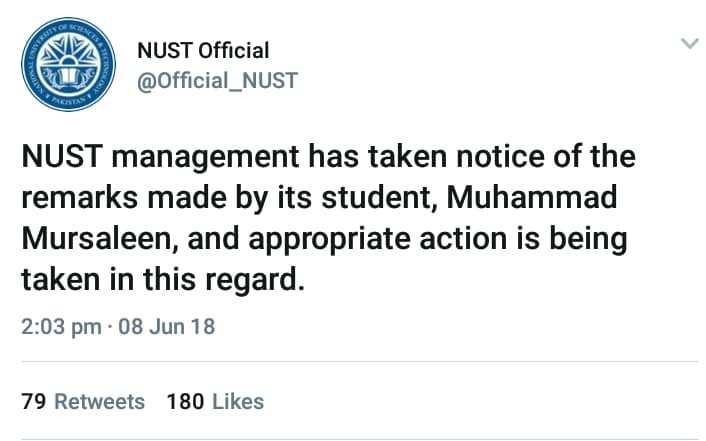 The rapid action from the university was welcomed by the masses. It is very lenient and merciful. We were possibly thinking of expulsion or anything alike, but NUST really spared the career of this youth here.
The student went for a counseling session with NUST Centre for Counselling & Career and afterward, he was seen releasing a public apology: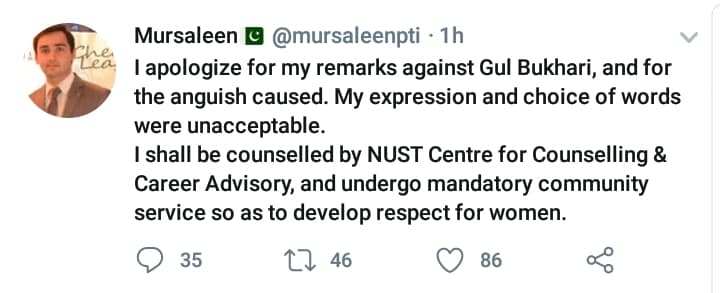 The apology came in the form of a tweet and it's good to see that the matter was dealt with in a decent manner. Gul Bukhari took notice of it and here's what she said: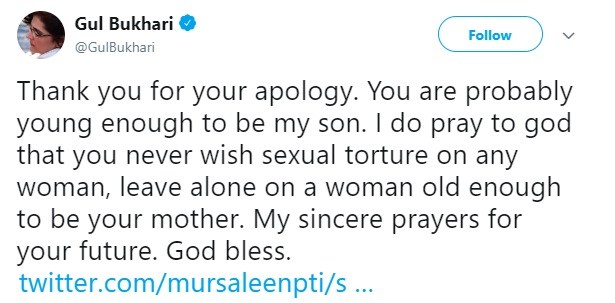 Well guys, what do you think?