As patriarchal norms set course, things seem to get worse in Pakistan for women. It has now become a recurring activity where we see women being tortured, abused or even murdered by men for various reasons.
Within the context of patriarchy and misogyny, an appalling incident recently occurred in Islamabad. A young student named Kainat Tariq was allegedly poisoned to death.
According to media reports, Kainat was doing her MSc Economics from NUML Islamabad. She was also working at Red Crescent Society Pakistan (RCSP) at their H-8 office where she was allegedly murdered.
Kainat's father, Muhammad Tariq, filed a complaint with Industrial Area Police Station. He claimed his daughter was an employee at RCSP where she secretly married to company's General Secretary Khalid Bin Majid.
Meanwhile, the suspect was later into custody by the police for further investigation.
Senator Rehman Malik has also taken suo moto notice of Kainat case. He has directed the secretary of the interior and IG Islamabad police to further investigate the murder.
NUML Students & Pakistani citizens demand Justice for Kainat
The killing of Kainat Tariq has sent shockwaves across Pakistan and on social media. Several NUML students and the general public are protesting on social using the hashtag #justiceforkainat.
Apart from Kainat, there have been other incidents in Pakistan where female students have been brutally murdered. In 2019, Dr. Nimrita Chandani's brutal rape and murder inside her hostel in Larkana, Sindh shocked the entire nation.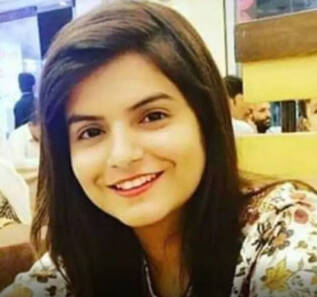 It is important to note that it is not the culture or traditions of a society that promote such horrific incidents. The problem is the misogynistic mindset that pushes men to feel superior and wreak havoc on women.
Men in Pakistan have all the rights to criticize Aurat march. However, the same men stay silent when an innocent woman is killed. Instead of being empathetic, they blame the victim.
What went wrong, a probe will tell soon. Kainat might be resting in peace, but her brutal and tragic death has shaken thousands of women across Pakistan.
What do you think of this story? Let us know in the comments section below!