Last year, it was a nightmare for world number one tennis player Novak Djokovic who received such big criticism over his anti-vaccine movement that he kept even in his Australia Open Tour and couldn't prove any of his medical exemption.
Due to that, he had to suffer the whole tournament. In his recent statements, he declared that he's ready to pay the price over being vaccinated like others. According to him, he's not against vaccination but won't get vaccinated as well.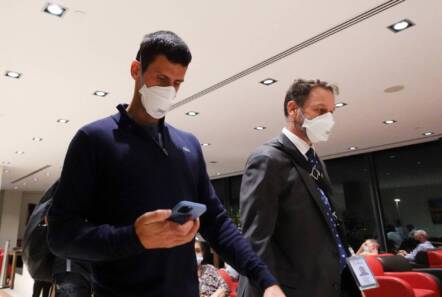 Knowing the fact that sports not going to stop, it's a moving game and it requires traveling worldwide. Looking at the current scenario of the world being vaccinated is the best thing for every player.
Novak Djokovic has dominated the tennis world single-handedly, but his ignorance over the vaccination might cost him a lot.
He said, "That is the price I am willing to pay." In his recent interview after being deported from Australia, he gave his interview to the BBC.
Novak Djokovic in conversation with BBC after deportation
So, let's look at the back of the story when Djokovic stepped inside Australia but he was taken into custody due to him not being vaccinated. Long court trials were held, but Australians didn't change the rule for the world no.1 tennis player and deported him with the 3-year ban.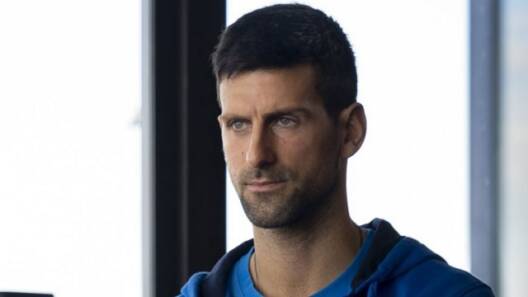 After the deportation, Novak gave an interview to BBC where he shared that he hope several tournaments might change the vaccination requirements. Hoping he "can play for many more years". His determination rose higher when his rival Rafael Nadal won 21 Grand Slam singles titles – the most of any male competitor.
So, he wants to statistically also wants to be the number one and asked why. Djokovic replied: "Because the principles of decision making on my body are more important than any title or anything else. I'm trying to be in tune with my body as much as I possibly can."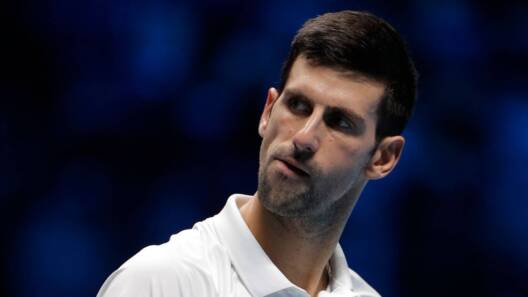 He further shared that, he had "always been a great student of wellness, wellbeing, health, nutrition." He said he was "keeping [his] mind open" about the possibility of being vaccinated in the future, "because we are all trying to find collectively, a best possible solution to end Covid".
"I was never against vaccination. I understand that globally, everyone is trying to put a big effort into handling this virus and seeing, hopefully, an end soon to this virus," he said.
'Australia was tough' – Novak Djokovic
Talking to BBC, Novak Djokovic said, It was very, very hard. While I was still at the airport, I couldn't use my phone for three, four hours. I was lost I didn't know what was happening." He continued, "He initially could not get in touch with his family but was later allowed to access his phone when he was inside the detention center."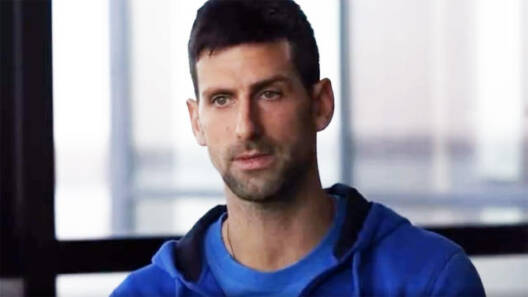 He says he doesn't have enough information about "the vaccine" as if there was just one Covid jab. There are many. As an elite athlete, he is at low risk from Covid. But not zero. He's had it twice, after all.
While awaiting his first court hearing, Djokovic was free to train. "But it was not the regular kind of training days that I would normally have before the Grand Slam competition," he said.
"I had helicopters flying above every single training session that I had on Rod Laver Arena, cameras all over the place. Also, I felt that energy and that those looks from my colleagues and people that were in the tennis facility… hurt me a lot.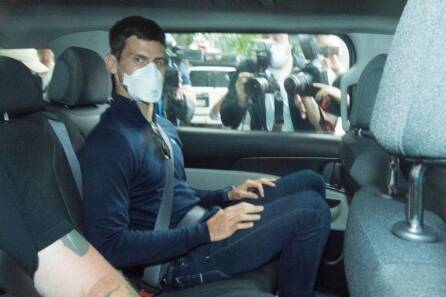 "And obviously, I understand that they had a perception that was based on what they were seeing from media reports. And I wasn't going out in the media, because of what was previously said in respecting the legal process and respecting the Australian Open. But at that time, I wanted to speak to everyone and give my explanation."
"I understand that there is a lot of criticism, and I understand that people come out with different theories on how lucky I was or how convenient it is," he acknowledged.
"But no one is lucky and convenient of getting Covid. Millions of people have and are still struggling with Covid around the world.
"So I take this very seriously, I don't like someone thinking I've miss-used something… in my favor, to, you know, get a positive PCR test and eventually go to Australia."
What do you think of the story? Tell us in the comments section below.