Playboy magazine made news recently when they decided to only showcase pictures of clothed women. And even though this went against everything the magazine had marketed itself to be (sorry boys, ah), the move was a very brave and a smart one from a business standpoint!
There couldn't be a more bold move for Playboy to feature clothed women, they took it a step further. The magazine will now be featuring a Libyan American Muslim Journalist, Noor Tagouri. This is not just a brave step for the magazine but also for Noor.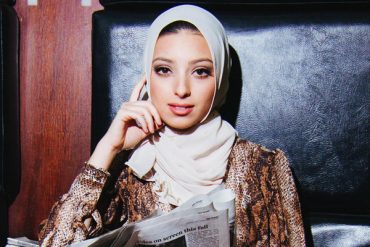 Noor had given a TED talk and spoken online to help people embrace their true identities and pursue whatever they want to do in their lives.
She has become the symbol of acceptance of one's identity as her dream to become a hijab-wearing anchor on US media is garnering large support from the social media under the hashtag #LetNoorShine.
The Criticism
Many Muslims have raised voices in criticism of her accepting the proposal from Playboy and posing for them. But she ignores the critics. She believes in pursuing one's dreams and not letting it get in the way of your identity.
Noor will be featured in Playboy's 2016 Renegades on rule breakers! More power to you, Noor!