With the beam of holiday lights on every street and the sweet smell of sugar in the air, we know Christmas Day is nearly upon us. The former Lollywood actress Noor Bukhari not so long ago turned towards religion, leaving behind showbiz, has come under fire. And for what? For merely decorating a Christmas tree with her kids.
Recently, she put up stories on her Instagram in which she could be seen setting up a Christmas tree with her children. They all gathered around a large tree on which they excitedly put ornaments and decorations.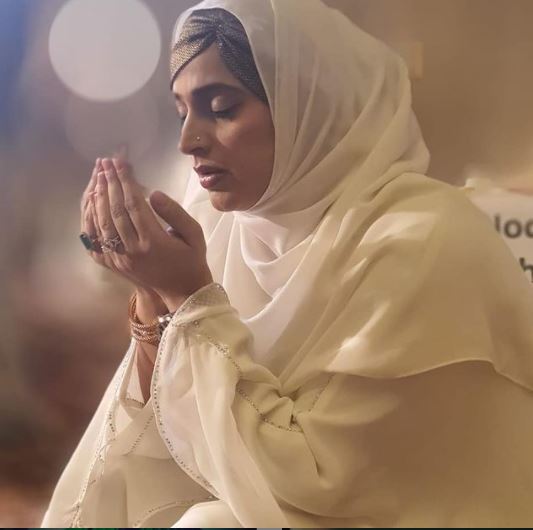 Although the excitement may be in the festive season's spirit, it does not seem to be shared by all. Turns out, Bukhari taking part in decorating a Christmas tree just gave a rise to a whole lot of trolls coming out of the woodwork. The comments were full of accusations, allegations, and a whole lot of fingers pointed at her.
Celebrating Christmas has always been a controversial issue around this time of the year. However, Bukhari's celebration invited full-blown criticism for many other reasons as well. Keeping in mind that Bukhari is a public figure who is always advocating for the Islamic way and beseeching others to follow suit, seeing her indulge in 'un-Islamic' activity enraged social media users.
Here is what her Insta story showed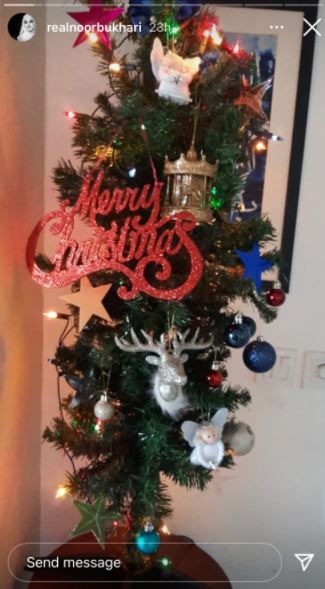 Criticism poured in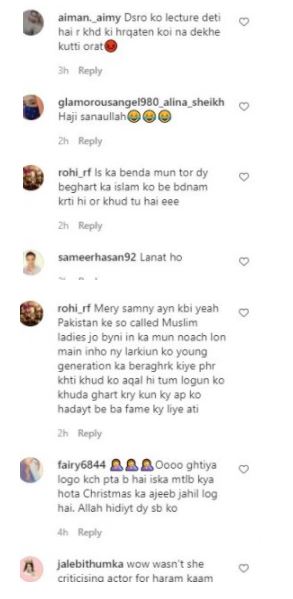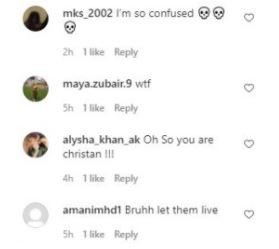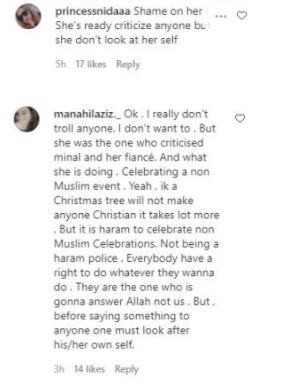 The former Lollywood actress has also been charged with hypocrisy. Recently, she called out Minal Khan for spreading indecency, and obscenity. After Minal Khan posted pictures with her alleged beau, Ahsan Mohsin Ikram, the whole Internet was put in a frenzy. Bukhari was one of the many to criticize the young love-birds for sharing inappropriate pictures.
However, now it seems as though Bukhari has landed herself in a pickle. Pakistan's renowned moral police are now asking her if what she is doing is religiously permitted.
Noor Bukhari hits back at the criticism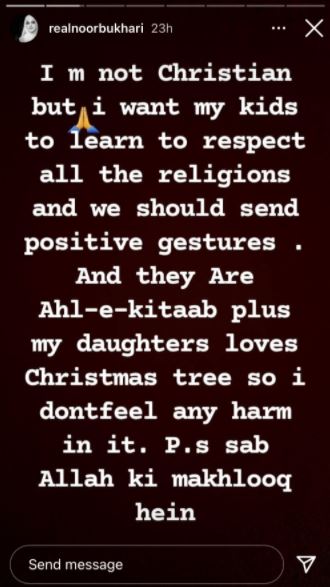 It did not take long for the actress to take a stand for herself on social media. Taking to her Instagram story, Bukhari justified herself and asked people to have some tolerance.
She explained that she wants her children to grow up respecting other religions which is why she chooses to celebrate Christmas. It is pertinent to mention that our religion also teaches us to respect other religions, and be tolerant. So, if you think about it, it does make sense.
Even though Muslims do not really take part in the traditional Christmas festivities, we happily share in the joy of our fellow neighbors, colleagues, classmates, and friends. The Quran teaches us that though we may have differing beliefs we can all live together in peace and harmony.
Three years back, Bukhari, who has done a number of successful films and dramas in Pakistan embraced the right path, the path of Islam. In an interview, she also shared her entire journey of implementing the change.
What do you think of this story? Let us know in the comments section below.