The former Lollywood actress Noor Bukhari, who not so long ago turned towards religion, leaving behind showbiz, has once again come under fire. Her recent comments on a local bride's outfit ruffled Zoya Nasir feathers. The two ended up in a verbal war on social media.
Keeping in mind that Bukhari is a public figure who is always advocating for the Islamic way and beseeching others to follow suit. She is often seen indulging in making harsh remarks on people for their 'un-Islamic' way of doing things.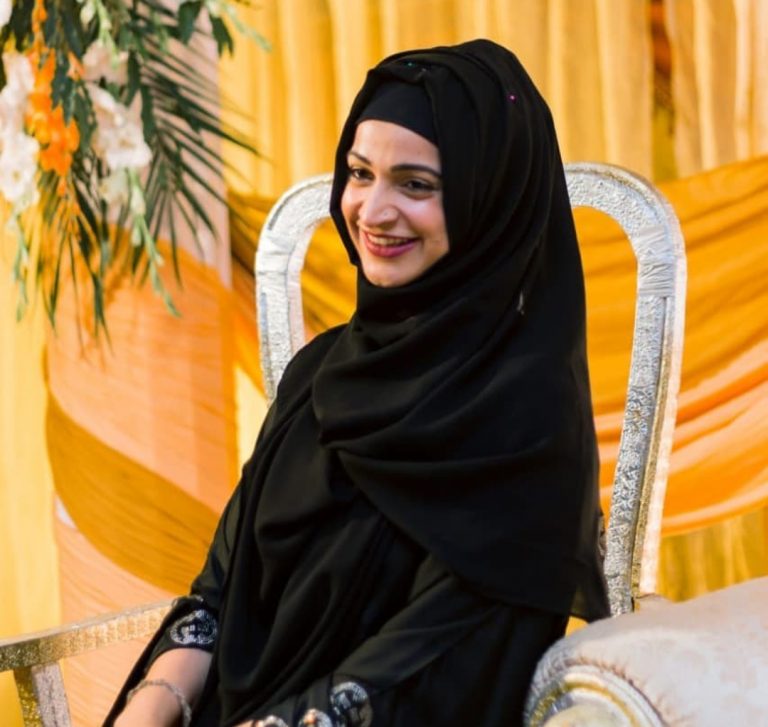 Lately, sharing a picture of a local couple on her Instagram story, Bukhari expressed her reservations on her outfit. "Where are we heading? Is this our tradition?" Bukhari remarked, referring to what she thought was an inappropriate suit for the bride.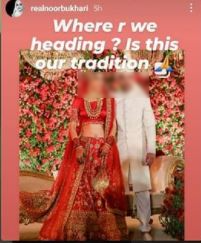 Throwing shade at Bukhari, Nasir also put up a story saying that no one has the right to publicly disgrace a person. "It's her dream day," said Nasir. "The bride is not enforcing her beliefs or lifestyle on anyone and no one has the right to publicly disgrace her very personal choice with their own two cents."
"Let's not forget what the person objecting has done in the past," she added. Sarcastically taking a jab at Bukhari, she rehashed how the latter had a "pretty good role to play where people are headed today".
The Zebaish actor concluded by saying, "If Ms. Noor was free to do what she did, same goes for everyone else. It is good that she had a calling and is following her faith but that doesn't give her the authority to name and shame."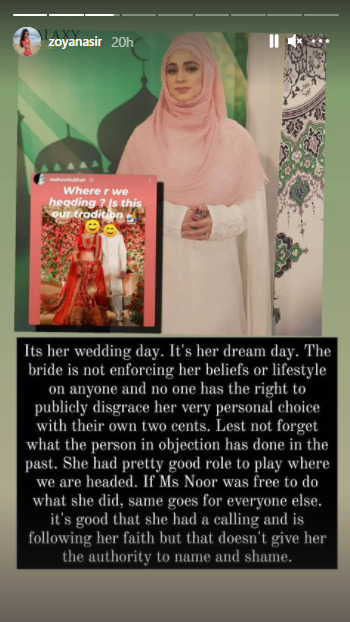 Noor Bukhari apologizes
Bukhari soon took down her post after seeing Nasir's take on the matter. "I apologize Ma'am Zoya Nasir. I did very wrong in the past and I regret what I did."
"It concerns me because there use to be a time dulhan [bride] looked so pretty in haya [decency]," said Bukhari. "But still I realized my mistake and took down the post."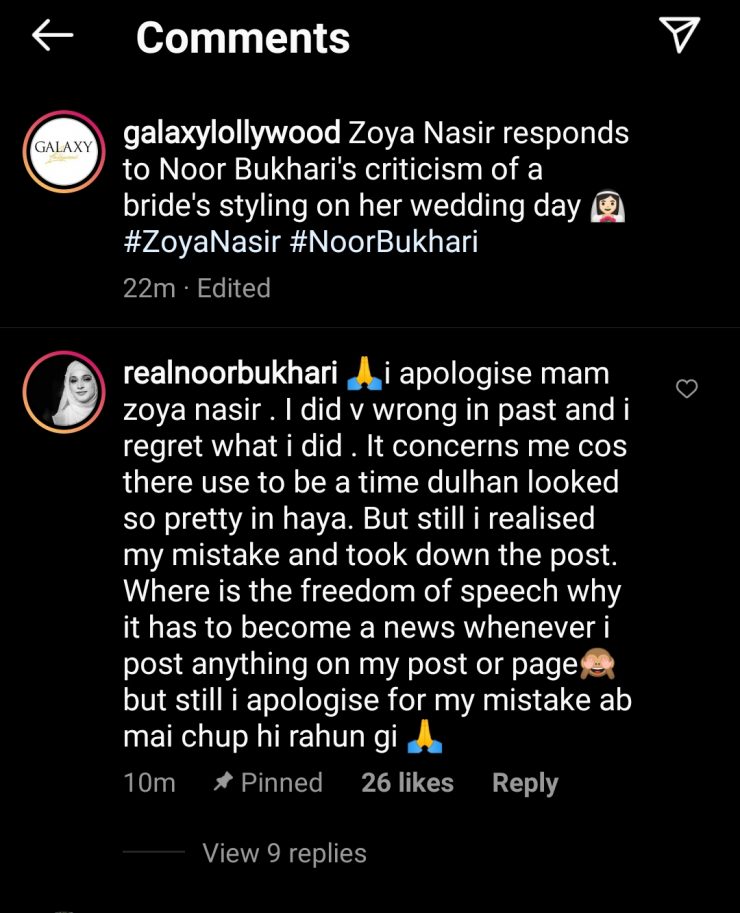 Moreover, the former actor defended herself by questioning, "Where is the freedom of speech? Why [does] it [have] to become news whenever I post anything on my post or page?" Nonetheless, she went on to apologize, and also said, "Ab me chup hi rahun gi [I will remain silent from now on]".
But then she shared this: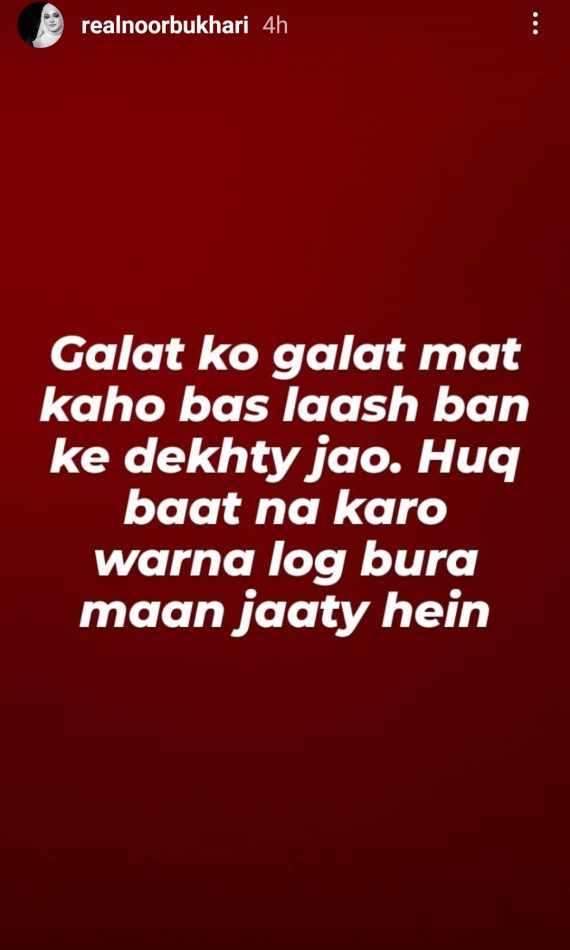 In 2017 Bukhari quit the showbiz as she turned to religion. She has been very vocal on social media
Lately, she also called out Minal Khan for spreading indecency, and obscenity after she posted pictures with her beau Ahsan Mohsin Ikram.
What do you think of this story? Let us know in the comments section below.