PTI dissident Noor Alam Khan and PPP leaders Senator Mustafa Nawaz Khokhar, Faisal Karim Kundi, and Nadeem Afzal Chan indulged in a fight with an unidentified elderly man at a hotel in Islamabad on Tuesday.
A video shared through several social media accounts showed Khokar and the other three approaching the elderly man amid a state of hustle and bustle in what appears to be a dining hall. The elderly man is said to be a PTI worker.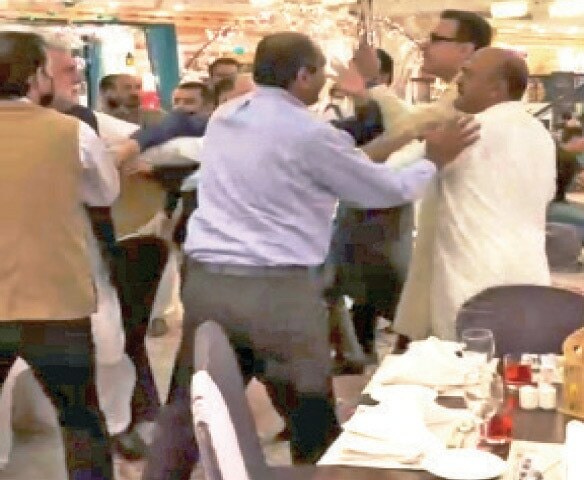 As seen in the video, Kundi picked up a glass from a nearby table and threw its content at an elderly man. The latter counterattacked by throwing an object back at the PPP politician. When the elderly tried to grab onto something else to fling, Khokhar managed to closed in on him and delivered a punch to the head.
PTI dissident Khan tried to grab hold of the elderly. He threw him off balance and floored him before the two parties separated. Khan later called the police and submitted a complaint describing his version of the events. The PTI dissident alleged that the latter called Khan a 'lota' [turncout] and used cuss words against him.
Footage of the incident
Noor Alam Khan files a compl
According to his handwritten complaint addressed to the station house officer of Thana Secretariat, Khan said that he was at the hotel with his friends, including Khokhar, Chan, Kundi, and Sheikh Waqas Akram when an unidentified man began abusing him and threatened to kill him.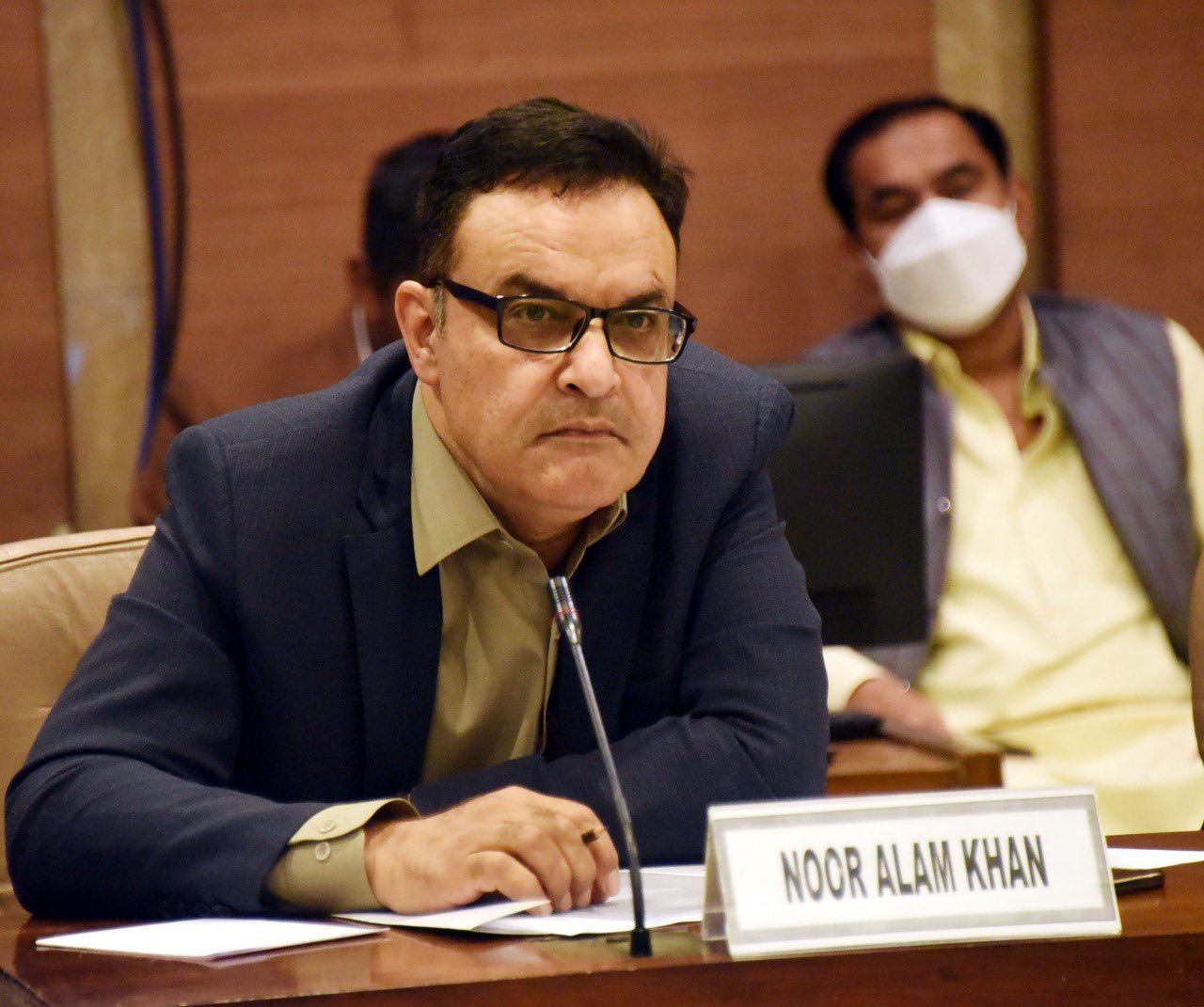 The PTI MNA stated that he ignored the threats at first. However, the man threatened him again at the time of Iftari, at which Khokhar tried to reason with him.
"The man did not stop and assaulted me and Mustafa Nawaz Khokhar with intent to kill, at which point we tried to stop him in our defence," he claimed. Khan complained that he had been misbehaved with by PTI workers in the past as well, of which there is a video available. He requested the police officer to take action against "such miscreants".
PTI dissident Khan is one of several who were found staying at the Sindh House in Islamabad last and who had said they would vote against party chairman Imran Khan in the vote of no-confidence against him. However, the then-opposition successfully gathered enough votes without his participation to prevent him from voting.
PTI MNAs had walked out of the halls earlier this week, with Shah Mahmood Qureshi announcing that they were resigning en masse from the NA. Subsequently, PML-N President Shehbaz Sharif was elected as the 23rd prime minister of Pakistan after 174 lawmakers voted in his favor.
What do you think of this story? Let us know in the comments section below.