We do agree that religion has often been at the epicenter of conflict in the subcontinent, whether it is through television or social media. There have been various instances of name-calling on news channels and targeted hashtag campaigns online to run down particular faiths.
Even in such a toxic atmosphere, 21-year-old Shubham Yadav from Rajasthan, India has become an inspiration for the locals.
According to the Times of India, the student from Alwar, Rajasthan has become the first non-Muslim candidate to top the entrance exam for a master's course in Islamic studies at the Central University of Kashmir.
The university in the Indian-occupied Kashmir (IOK) confirmed that Yadav is the first non-Muslim candidate to top the exam.
"We have had non-Muslim scholars in the past. This is the first time a non-Muslim has topped the entrance exam," Professor Hamid Naseem Rafiabadi said.
There is a lot of misconception about Islam, says Yadav
The 21-year-old has done BA honors in philosophy from the Delhi College. He will now pursue the course in Kashmir for two years. Yadav is of the view that the media portrays Islam as radical religion.
He said that there was a lot of misconception about Islam. The division in society is growing today and it is really very important to understand each other's religion.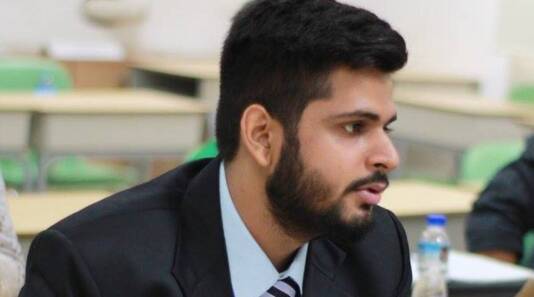 Yadav claimed that his interest in Islamic studies peaked during his college days. He has informally studied the Arab spring, Iran issues, early days of Islam, and Prophet Muhammad (PBUH).
"Reading about various inspirational stories regarding Islam gave me motivation to read about the religion. I convinced my parents to pursue Islamic studies. I made them understand that it will be about Islamic history and culture and they agreed." said Yadav.
Netizens congratulate Yadav on his remarkable achievement
Social media users all across the world congratulated Yadav and cheered on his success. They were very happy that a non-Muslim has shown interest in studying Islamic history.
People like Yadav can become ambassadors of peace in the subcontinent. We must appreciate his attempts to study and rightfully articulate the noble tenets of the religion.
Amidst the Islamophobia, there a need for the Muslim communities to keep working hard towards eradicating bigotry against Islam. People like Yadav can show other non-Muslims across the world that as a religion, Islam is peaceful and it teaches unity and harmony.
What do you think of this story? Let us know in the comments section below!