Pakistani drama industry taking another route that no one's convinced with the approach. Closeness and romance have grown between the couples in the drama. Along with the cliché storylines also increased to the next level.
Instead of taking action on such unethical storylines, PEMRA took notice of couples' intimate scenes. PEMRA gave orders to the TV channels to withhold all the scenes that includes vulgar dressing, hugs, and bed scenes.
The notification released today with some major instructions that all TV channels need to follow at any cost.
PEMRA bans hugs, bed scenes of couples from dramas
The Pakistan Electronic Media Regulatory Authority (PEMRA) has instructed the TV channels to hold airing some inappropriate scenes between couples. As it's a violation of Islamic teachings and the "culture of Pakistani society."
PEMRA notification stated, "considerable stratum of the society" believes that dramas are not depicting the "true picture" of the Pakistani society.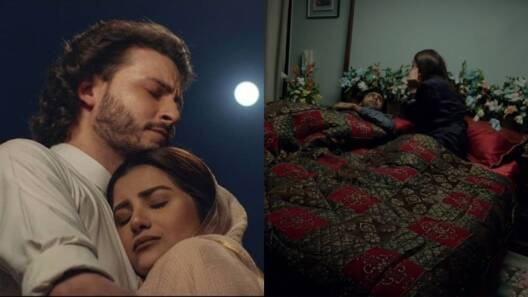 "Hugs/caress scenes/extramarital relations, vulgar/bold dressing, bed scenes, and intimacy of married couples being glamorized in utter disregard to Islamic teachings and culture of Pakistani society," the notification said.
Responding to the development, legal and human rights professional Reema Omer said: "PEMRA finally got something right: Intimacy and affection between married couples isn't 'true depiction of Pakistani society and must not be 'glamourized'."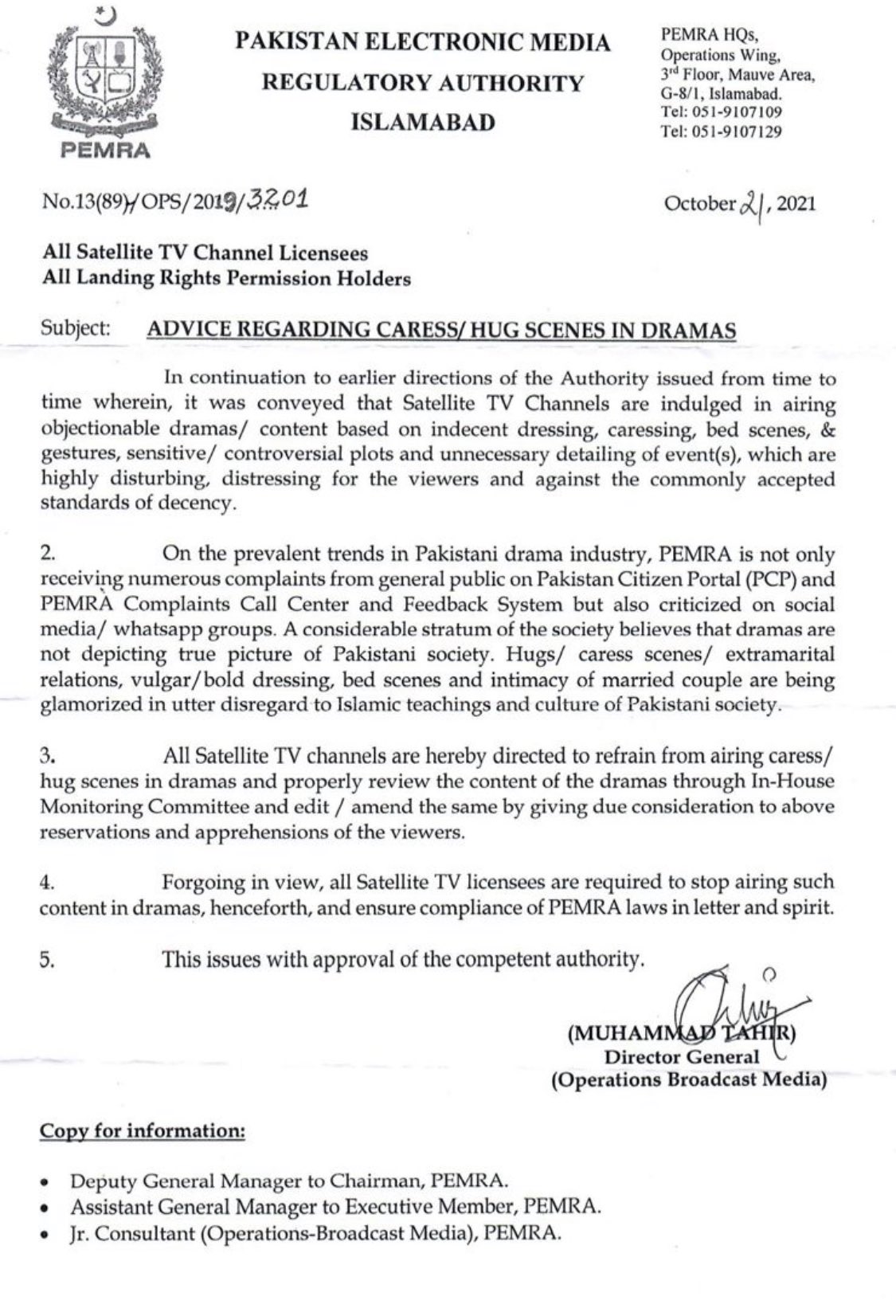 "Our 'culture' is control, abuse, and violence, which we must jealously guard against the imposition of such alien values."
The reason behind the new directive, because the number of complaints cited via the Pakistan Citizen Portal (PCP).
PEMRA had taken such actions before as well. Previously it happened when a Pakistani drama openly talks about sexual acts.
Lastly, PEMRA added, "forgoing in view, all satellite TV licensees required to stop airing such content in dramas, henceforth, and ensure compliance of PEMRA laws in letter and spirit."
What do you think of the story? Tell us in the comments section below.