You all must have heard of men getting a challan on 'double sawari'. But in Lahore, a citizen got a challan for riding a motorcycle with neither double nor triple but nine of his children.
As per details, a motorcyclist identified as Ibrar Naeem was stopped by the traffic policeman for riding a motorcycle with nine children towards Lower Mall Road in Lahore.
In times when the government has been highlighting and emphasizing wearing masks and ensuring the social distancing to control the spread of the second wave of COVID-19, Ibrar took his nine kids with him and decided to make a trip to the city. But he forgot the fact that there are traffic wardens everywhere.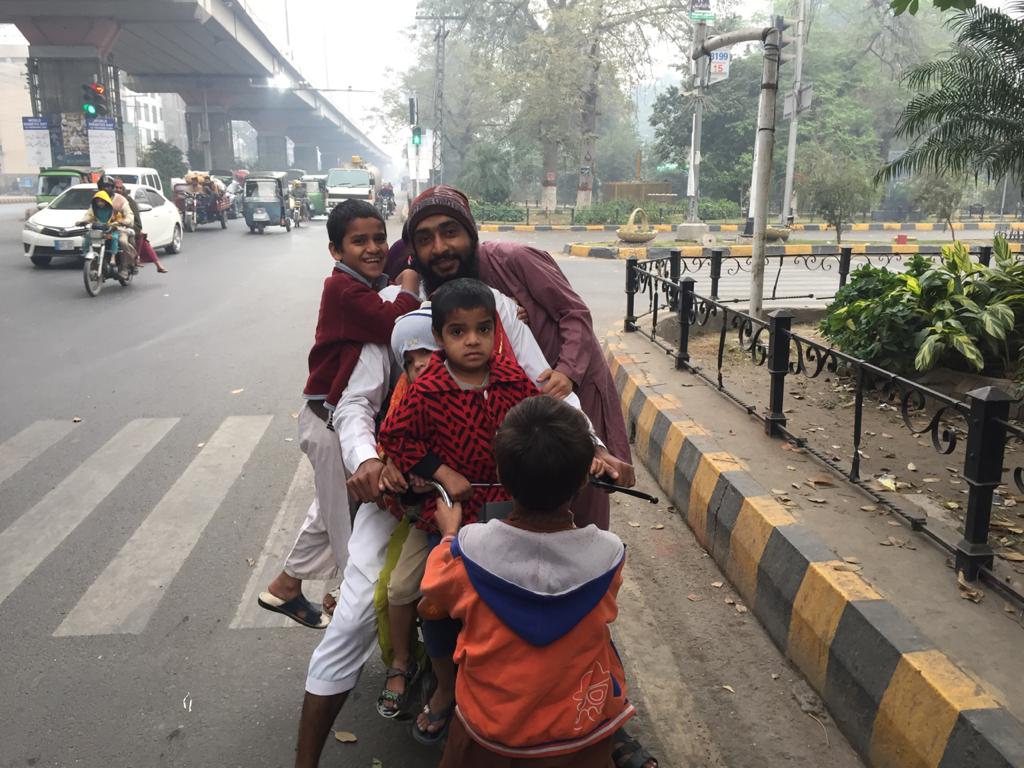 Every Pakistani knows that our traffic police is simply corrupt and unjust. Many of the cops stop cars or motorbikes just for the sake of earning money. The fact that it is illegal and morally wrong is shamelessly disregarded. Often, a person does not even break any traffic law and is pulled to the side and fined a ticket.
The traffic wardens in Pakistan are known for issuing challan to every other motorcyclist for various reasons. Many bikers often complain about how the traffic wardens issue them unnecessary challans. However, this incident turned out to be quite unique. And the reason for fining was quite justified.
In the Lahori Gate area of Anarkali in Lahore, a warden saw a motorbike approaching from a distance. He noticed that there were more than three people on the two-wheeler.
Motorcyclist slapped with a fine and warning
As the motorbike approached closer, it was discovered that there were not just a few but a lot of people on it. In total, including Ibrar, there were ten people on one motorcycle.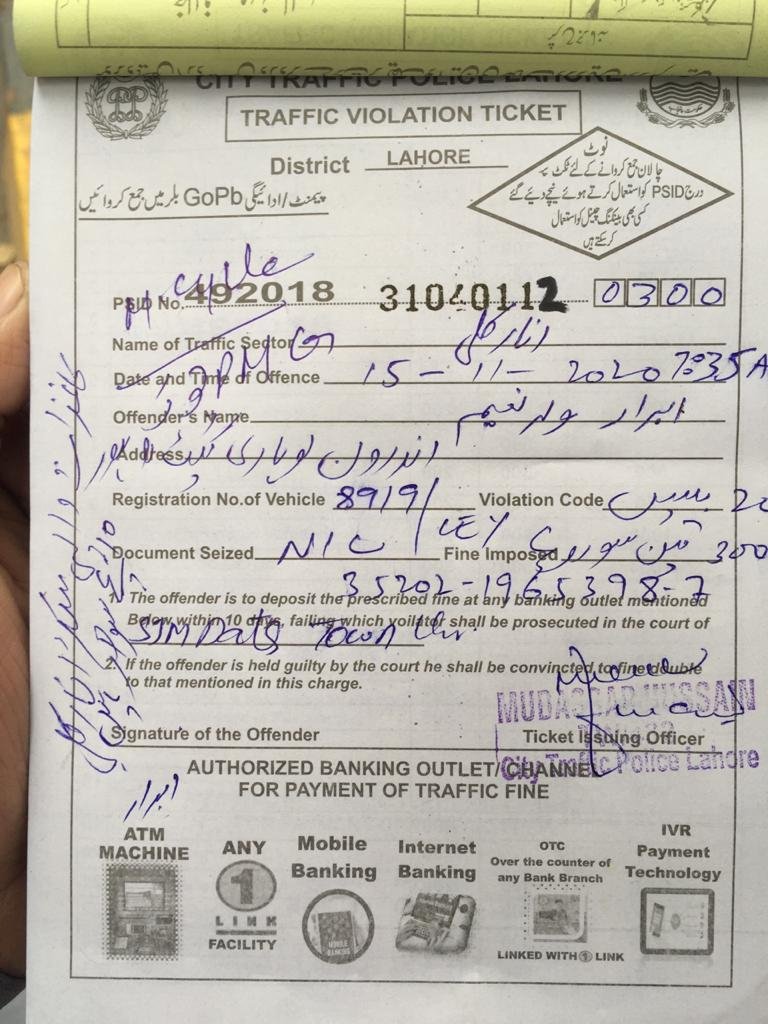 The citizen was slapped with a fine of Rs300 over violating the traffic laws. Not only for that but more importantly also for risking the lives of the children and himself. The warden did not just stop here. He also seized his Computerized National Identity Card (CNIC).
In addition to this, Ibrar, who violated coronavirus SOPs and traffic laws, has now been warned by the traffic police. If he repeats the same thing again then his bike will be seized as per the law. It was a given.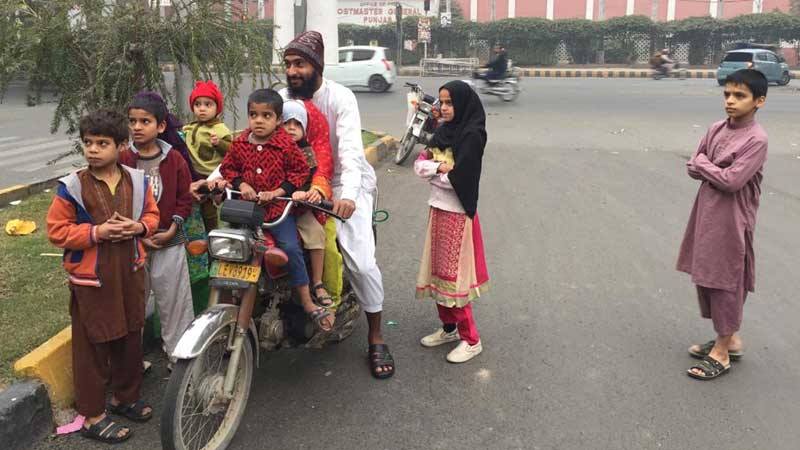 Earlier this year, a very upsetting incident took place where a poor old man who was selling toys on a bicycle was charged with a hefty 'motorbike challan'.
What do you think of this story? Let us know in the comments section below.