You may envy a celebrity for the glamorous lifestyle they live, and all the attention they get. You may as well wish you had the same. But think twice. It is not all sunshine and rainbows. With fame and success also come the never-ending trolling and constant policing over their lifestyle choices.
Let's take the stunning star Nimra Khan for instance. The Choti Si Ghalat Fehmi actor recently celebrated her birthday with her family. Taking to Instagram, she gave her fans and followers a sneak peek into her fabulous birthday celebrations. But oh well, little did she know how some envious trolls can't really see her happy.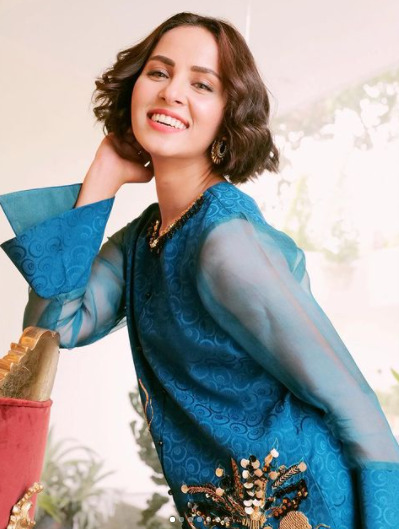 Khan made her acting debut with a brief role in the comedy series Kis Din Mera Viyah Howay Ga. She is known for her leading role in several television serials including Meherbaan, Uraan, Khoob Seerat and Mein Jeena Chahti Hoon. In 2016, Khan made her film debut with Blind Love.
The showbiz diva turned 30 on Saturday. Khan did not look a day old as she mesmerizes fans in a crimson red dress. On her special weekend, the Khoob Seerat actor partied in stunning style.
Just look at how gorgeous she looks!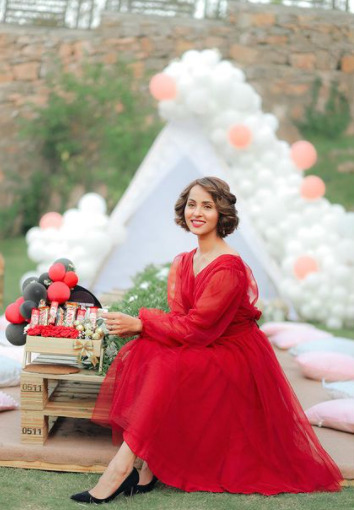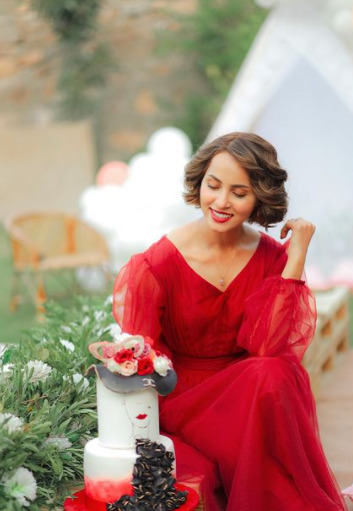 Khan has a knack for sharing the most stylish and breath-taking clicks on her Instagram handle. Fans love her for her fashionable wardrobe and beauty. While many loved her birthday pictures, a few social media users left some rude comments under a video. In the video, she could be seen posing with her parents and little sister.
People were of the view that 'not every moment needs to be captured'. Not only that but many pointed out how people do not get tired of their 'artificial lives'. Nonetheless, the Uraan actor did not lose her calm and replied to all the negative comments with patience and love.
Take a look at it…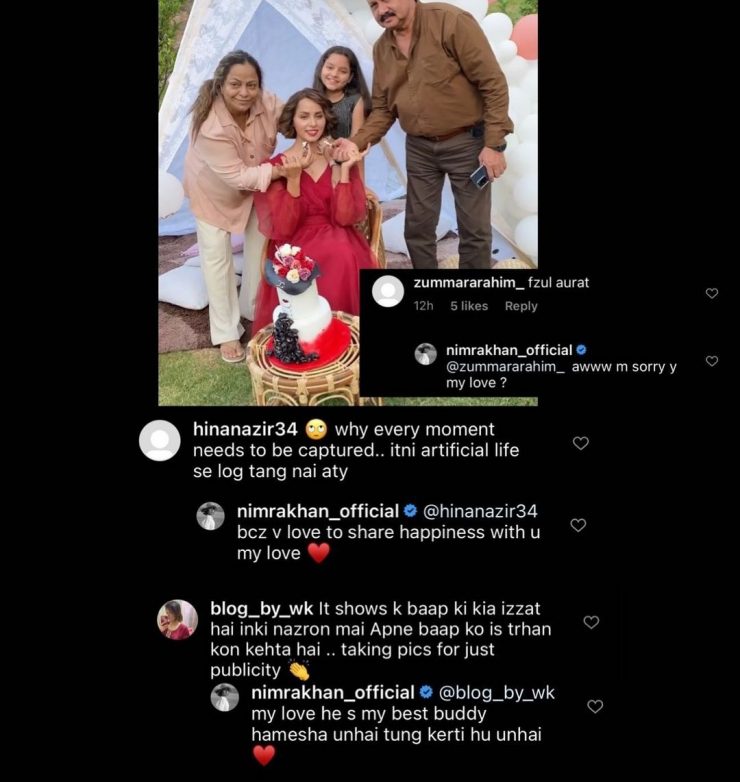 This is the video!
Seeing such comments clearly reflects envy, or how badly the person wants to get noticed by the celebrity. Even though the internet has given all of us the freedom of speech, we are no one to make such shallow comments. Nonetheless, the actor politely shut down the troll with a much sensible and down-to-earth response.
By the way, have you seen Khan's photo of pre-glow up? You will be shocked to see the transformation! Earlier, the actor also revealed spine-chilling details about her car accident.
What do you think of this story? Let us know in the comments section below.