Pakistan's latest social media sensation Nimra Ali touched hearts all across the country with her vibrant vibes. She made headlines after a video went viral in which she, in a candid yet adorable way expressed her excitement over being featured on TV. Lately, the cheerful girl did her first bridal shoot, and a video of Nimra Ali with her dance moves during the shoot has taken the internet by storm
While being completely in awe of her confidence and wholesome nature, netizens celebrated the young girl with her name trending on Twitter for a while. Clearly, this Lahori girl is certainly like no other. One of the happiest, full of energy, delightful, energetic, and hilarious girl we have ever come across!
From making fun-filled appearances in the morning shows to being interviewed on several local news channels, Ali gained prominence in no time. Lately, the ongoing social media sensation did her first bridal shoot. The happy-go-lucky girl looks amazingly stunning in the photos.
Pictures of Ali's first bridal shoot went viral on social media and the netizens are simply loving it. Not only the pictures but also the video of her dancing to a Bollywood song has been making rounds on the internet. The joyful Nimra Ali looks absolutely adorable showing her dance moves to the song Deewani Mastani from the movie Bajirao Mastani.
Watch the video below:
Wow, she definitely has an idea how to move!
Now, let's take a look at the stunning photos from the bridal shot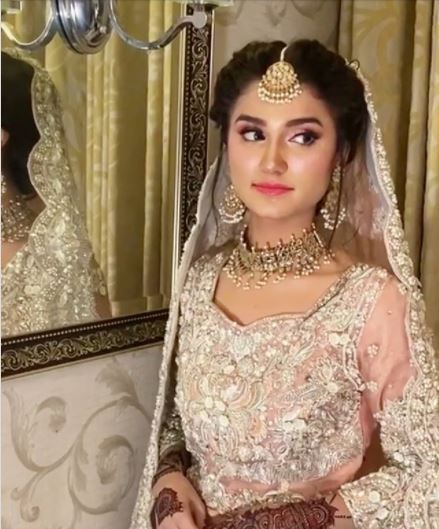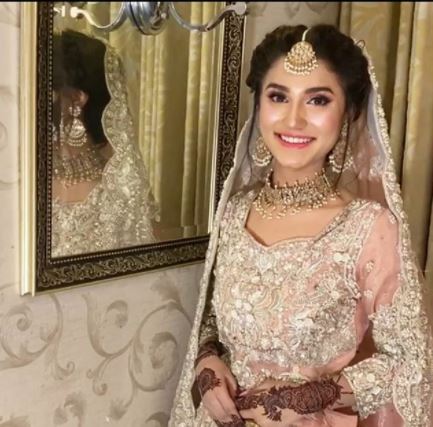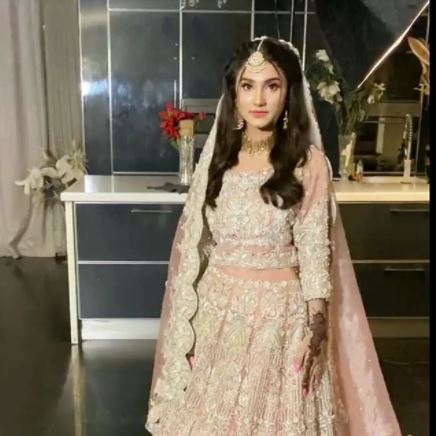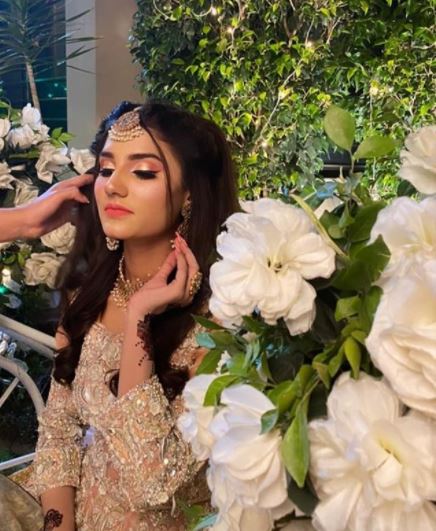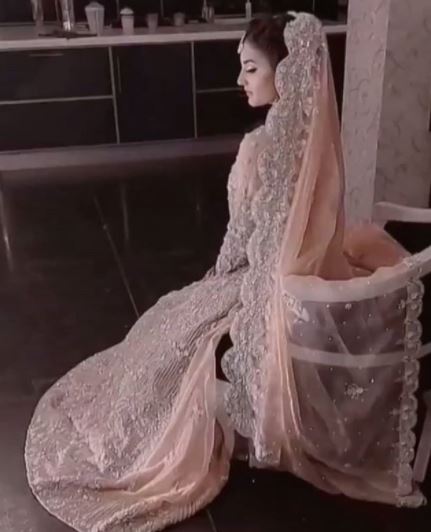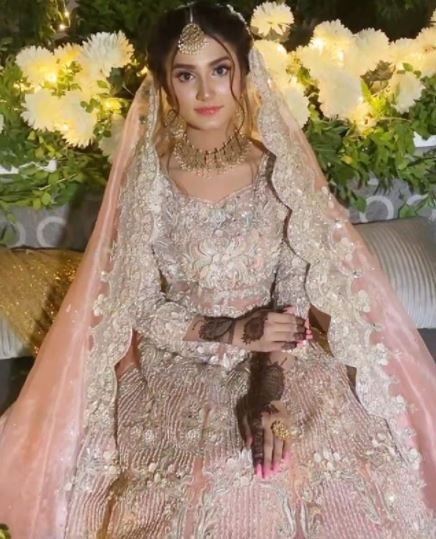 Oh my! Doesn't she make a beautiful bride in this salmon pink and silver bridal dress with the perfectly set dupatta? We are absolutely loving this look!
In addition to this, the 17-year-old has carried the dress so well as she actually pulls off this wear. The full glam makeup in contrast to the dress and glowing jewelry has added up to the grace of this attire. Seems like she has been blessed with good luck and she became a new face of local brands.
With all the attention she received in the last few days, Ali is going places with her confidence and personality full of vim and vigor. Once again, she dazzled the audience with her dancing skills! But wait… did you know that she can sing as well?
A few days ago, the social media sensation in one of her many supercharged interviews showcased her singing skills. In the show, the joyful young lady sang the song of Hania Amir's hit drama serial Anaa. And oh, we were taken aback by it!
Earlier, Ali revealed how she always wanted to be on the television. Seems like her wish is finally coming true. However, she needs to watch her steps. Social media gives you fame quickly but it also brings you down in no time.
What do you think of this story? Let us know in the comments section below.