Getting into Pakistan Armed Forces, undoubtedly, is an honor for every Pakistani. It wouldn't be a lie to say how people dream to get into the Armed Forces of Pakistan, be it Pakistan Army, Pakistan Navy or Pakistan Air Force.
Well, in Pakistan's 69 year old history, we've seen countless men getting promoted to the ranks of Generals, which are the high ranks of Pakistan Army. However, so far only 2 women had made it to the list of serving Generals in Pakistan Army.
But Guess What?
We have another woman who recently made it to that prestigious list making herself a part of this history.
Meet Major General Nigar Johar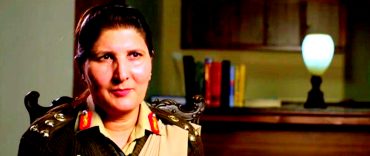 Major General Nigar Johar is a senior high ranking Pakistan Army's official who got promote to the two-star rank, becoming the 3rd female Major General in Pakistan's illustrious Army history. MG Nigar Johar was among the 37 brigadiers who were promoted last week on the orders of current Pakistan's Army Chief, General Qamar Javed Bajwa.
Serving as a medical corps officer, Johar was the deputy commandant of Combined Military Hospital (CMH), Rawalpindi and two years ago in 2015, we all saw her in an ISPR video honoring women in the armed forces. In the video that was released through ISPR in 2015, the newly promoted two-star ranked General can be seen stating as followed:
"Pakistan is my country and I was born here. I was raised here and I think there is no match to Pakistan to anywhere in the world. Think of all the Muslim countries, think of all those developing nations. This is the only country which has had female general officers. No one else."
Before her, Brigadier Shahida Malik was promoted to the ranks of Major General in 2002 under the order of General Pervaiz Musharraf, making her the first ever woman to get into the list of serving Generals. The second woman to earn the rank of Major General was Brigadier Shahida Badshah.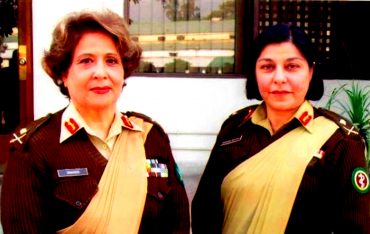 We would like to congratulate Nigar Johar on earning such a prestigious rank. More power to you.