Famous TV anchor and host Nida Yasir has been under scrutiny on twitter for conducting an interview of Marwah's parents in a callous manner for which she has apologized now. A few days ago, she decided to invite the father and grandparents of Marwah on her show.
It had only been 10 days since Marwah passed away. However, Nida and her team may have thought it was the best time to make the poor family revisit their agony and get the maximum TRPs.
In the interview, Nida Yasir asked Marwah's family to narrate the incident over and over again to sell their pain on television for which she was slammed on twitter and she had to apologize.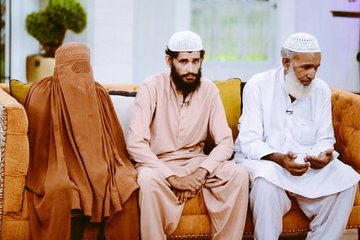 Nida's interview with Marwah's family angered social media users as #BanNidaYasirShow trends on Twitter today.
Nida Yasir gives reasons for conducting interview of Marwah's parents
In reply, Nida apologized and clarified why she invited the parents of Marwah. In a video, she apologized for her questions and words that hurt people unintentionally.
"A few days ago, I called Marwah's parents to my show. I agree that I did ask Marwah's parents a few questions that I should not have. I sincerely apologize for the questions I asked. However, I want to clarify my stance. Our show provides infotainment to our viewers. Through our morning show, we want to give you happiness in the very early hours of the morning so your entire day can go good," said Nida.
"We did not approach Marwah's family. Rather, it was Sarim Burney that asked us to help Marwah's parents and interview them. Law enforcement agencies quickly act upon cases that get media support. Several cases get reported on a daily basis but the general public doesn't get to know about it."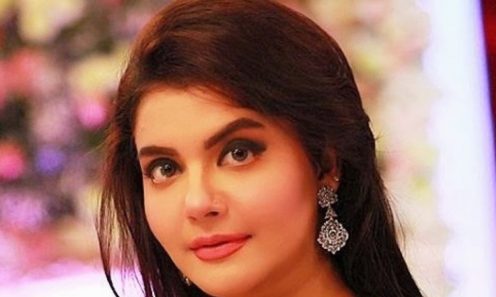 Nida added, "People are criticizing me that I interviewed Marwah's family as it will get me TRP. Why would I need to cover such a serious issue if my show gets TRP's by focusing on funny and entertaining stuff? I covered Marwah's story because I am a mother myself. The rapist got caught within two days after I interviewed Marwah's family. I may not get any monetary reward from helping Marwah's family get justice but their family prayed for my well-being."
"Marwah's father is a rickshaw driver. The family lives on daily wages. They can't afford to get into the hassle of visiting the court regularly. As a result, it was essential for us to help them. But even after that if you still think that I am at fault then please forgive me."
The role of media accountability
Nida Yasir's interview and the subsequent clarification highlights the importance of media accountability. The concept of media accountability is widely used but remains inadequately defined in Pakistani society. The nature of the concept contributes to the volatility of debate surrounding conflicting notions of press freedom and responsibility.
It is evident that personalities like Nida Yasir have to be prudent regarding their actions. She has apologized but the Pakistani host needs to learn skills and feeling to talk about issues like rape. Being sorry is not OK!
What do you think of this story? Let us know in the comments section below!