FORTALEZA: Slim, spiky-haired and prodigiously talented,

Neymar

is the child prodigy who made good on his talent and looked poised to deliver the World Cup for an expectant host nation.
Aged just 22, such is his importance that a serious back injury which has ruled him out of the tournament could also dash the hopes of his 200 million compatriots.
[satellite auto=off caption=on thumbs=off]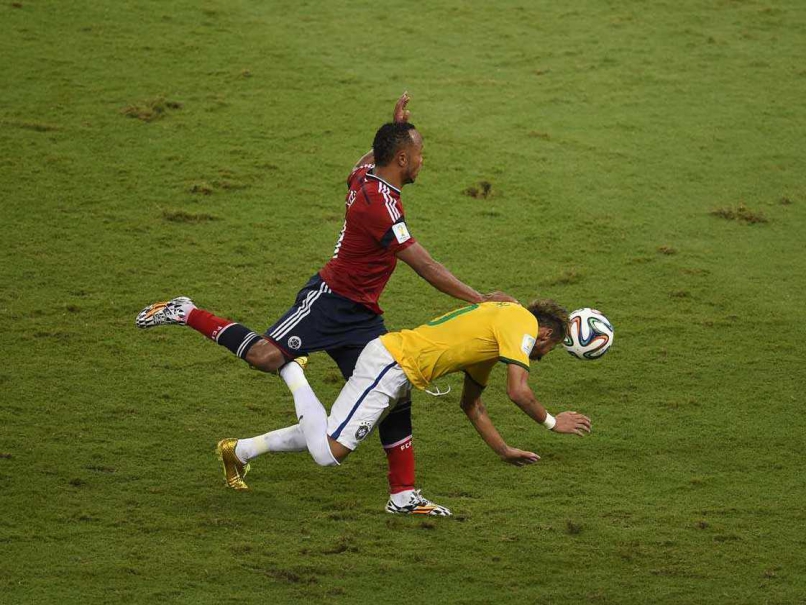 Neymar is the main creative contributor and leading goal-scorer for an otherwise unimpressive team whose patchy World Cup has provided uneasy viewing for Brazilian fans.
His goals led Brazil to victory in the highly charged tournament opener and sealed the 4-1 victory over Cameroon which took them into the knock-out stages.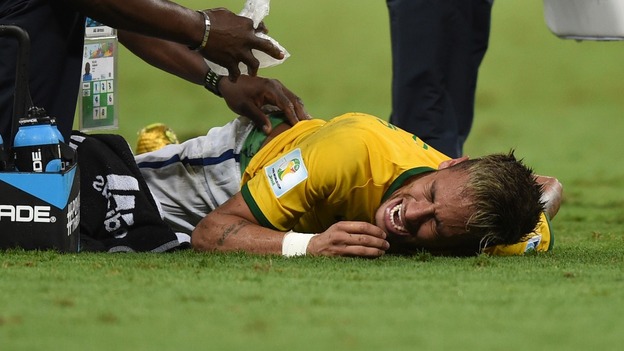 Neymar's tears during appearances against Croatia and Chile were testament to the severe pressure that he otherwise seemed to carry lightly.
And his pain and anguish while being stretchered off against Colombia were explained when hospital tests showed he had fractured a vertebra in his back, ending his tournament.
"I have been saying for three matches that Neymar has been hunted," fumed Brazil coach Luis Felipe Scolari, as a shocked nation began to digest the news.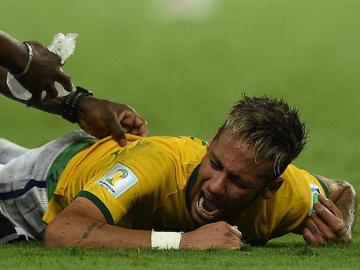 Brazilian World Cup-winning sides have always possessed a goal-scorer in top form — from a 17-year-old Pele in 1958, to Garrincha in 1962, Jairzinho in 1970, Romario in 1994 and most recently Ronaldo in 2002.
Neymar followed in Pele's footsteps at the Santos club, wears the same 10 jersey and plays in a similar carefree style — the "jogo bonito" (beautiful game) that made Brazil so popular with football fans worldwide.
Born in the hard-scrabble city of Mogi das Cruzes, near Sao Paulo, as the son of a professional footballer, Neymar grew up playing in the streets and indoor futsal pitches, and was talent-spotted at an early age.
He joined Santos, Brazil's most titled club, in 2003 and made his debut for them in 2009 having an instant impact as the country's young player of the year.
Neymar finished the 2010 season with 42 goals in 60 games as Santos secured the Copa do Brasil and domestic Sao Paulo state championship.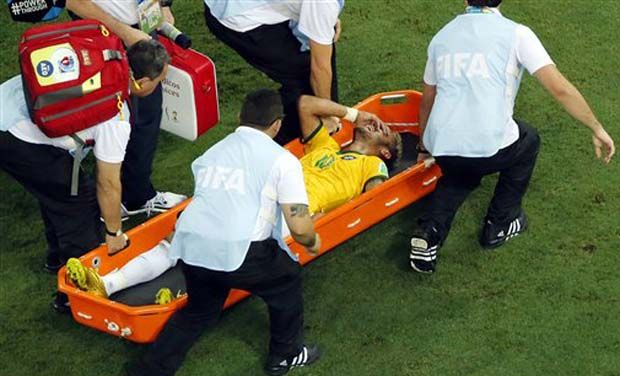 In 2011, Neymar played the central role as Santos took the Copa Libertadores and the state championship again.
He won the FIFA Puskas goal of the year award for an astonishing solo effort for Santos which beat out Wayne Rooney's famous overhead volley against Manchester City.
Barcelona beat Santos 4-0 in the Club World Cup final that year and it already seemed a formality that Neymar would head to Spain.
But it was not until 2013 that he followed so many of his Brazil team-mates overseas — a delay that helped further endear him to Brazilian fans.
Neymar already has an impressive tally of 35 goals in 54 international games and shone as the Selecao prepared in perfect fashion by winning the Confederations Cup last June.
However, an unconvincing first season in Europe threw up questions about whether he is ready to lead Brazil to World Cup glory.
"This is Neymar's first World Cup and nobody knows exactly what is going to happen. It is a big responsibility for him," Pele said in an interview with AFP.
Neymar attracted criticism for fathering a child out of wedlock in 2011, but his biggest controversy revolves around alleged tax evasion implicating ex-Barcelona president Sandro Rosell over his transfer to Spain.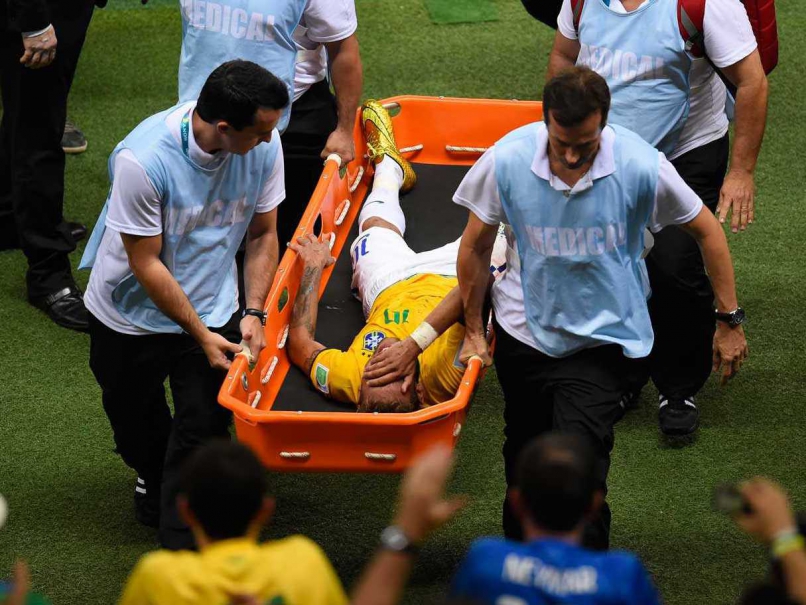 Despite this, such is his popularity that his publicity machine is known as "Neymarketing", his female fans are called "Neymarzetes" and many young men have had his image shaved into the back of their heads.
"First comes God, then family and then Neymar," Rayellen Andrade, 17, told AFP during the World Cup.
Neymar has 12.2 million Twitter followers. His latest tweet, sent before the 2-0 win against Colombia, is not without poignancy.
"May the Lord God bless us and protect us!! #insearchofadream," he wrote.
First Published In Dawn, 5th July, 2014.