A broadcaster of a private Pakistani channel in the UK, New Vision TV, issued an apology to former finance minister Ishaq Dar. It stated that their allegations of corruption and misuse of authority against the PML-N leader were fabricated and "baseless".
The remarks came during two news shows —The Reporters and Powerplay — aired by the channel on July 8, 2019, and August 8, 2019.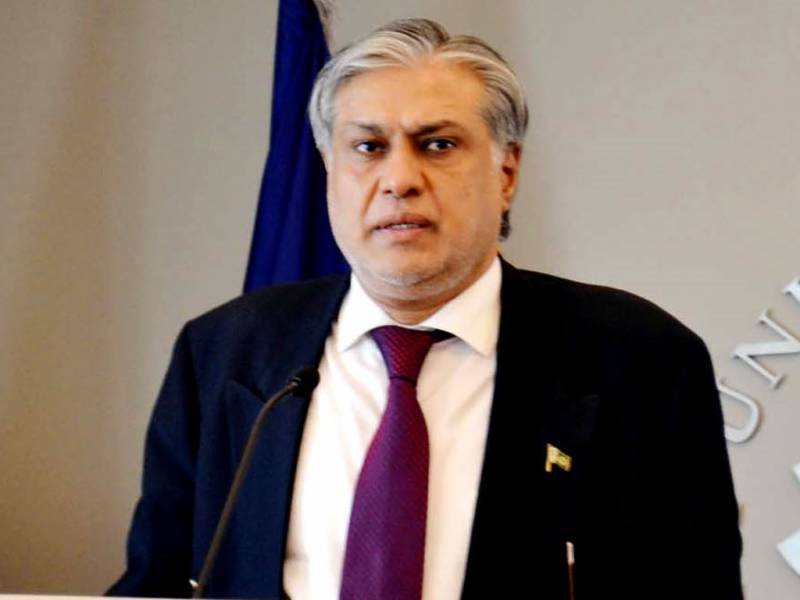 In the latter program, Advisor to the PM on Accountability Shahzad Akbar alleged that Dar had managed and actively impeded the work of the Financial Monitoring Unit in Pakistan by preventing institutions from accessing the systems. He was also accused of taking these steps to "protect individuals involved in the Choudhury Sugar Mills money laundering case".
Dar filed a defamation suit in July 2020 against the channel for accusing him of corruption, abuse of power, and intimidation of a woman. He also served a claim in the UK high court. However, before the formal proceedings began, New Visions TV admitted that the allegations aired on its programs were "baseless" and issued an apology.
In their apology statement, the broadcaster accepted that Dar "never managed the Financial Monitoring Unit… never impeded [its] work, nor did he do anything to protect anybody in any case including the alleged Choudhury Sugar Mills case".
"We unconditionally apologize to Mr. Ishaq Dar for the significant distress, upset and embarrassment which these broadcasts have caused him," the statement further read.
'Truth wins and justice prevails'
In The Reporters, which aired on July 8, 2019, Chaudhry Ghulam Hussain and Sabir Shakir claimed that Dar stole money from the government of Pakistan, and was willing to return it to be allowed to return to Pakistan.
They further claimed that his bank accounts had been traced and had about $1 billion which was stolen. More so, it said that he made death threats against an individual to get them to leave Pakistan.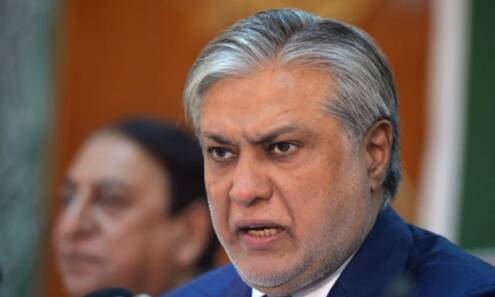 "Dar did not steal any money from the government of Pakistan," stated the apology issued by the TV channel. "Secondly, no bank account of Ishaq Dar was found."
"Thirdly, the claim that Dar would return the money on condition that he is allowed to return to Pakistan is false and fabricated," it added. "Fourth, Dar did not make death threats to anyone."
On March 2, 2021, ARY UK made an offer for amends. Acceptance of such an offer terminates defamation proceedings and parties settle between themselves.
Meanwhile, Dar maintained that the accusations by the channel constitute "very serious defamatory allegations" and had caused serious harm. Along with a restriction and apology, Dar claimed damages for libel of around GBP 200,000 along with legal costs.
Read More: Woman Ridicules Ex-Finance Minister Ishaq Dar Outside His London Home – Video Goes Viral
What do you think of this story? Let us know in the comments section below.