New Zealand has done it, the Kiwis won the World Test Championship after an amazing performance by them. Kane Williamson and his warriors outnumbered Kohli's side with their bowling and batting.
New Zealand entered the stadium with the pure will of winning this final test match and lift the trophy. That's what everyone has seen in their superb performance.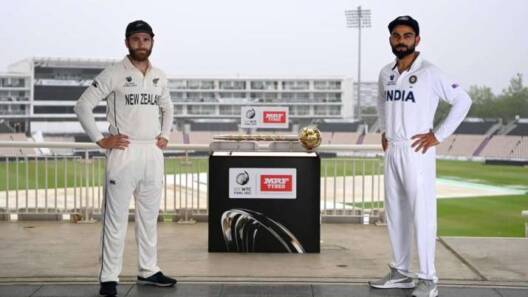 Indian bowlers gave their best stop to New Zealand batsmen, but their batsmen couldn't produce the classic performance. It looked like there was somehow a lack of confidence in them, even in Virat Kohli's too.
New Zealand World Test Champions-Indians Poor Performance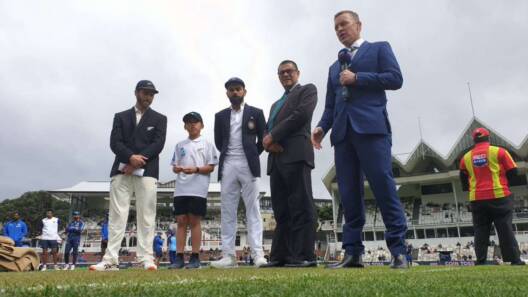 The final World Test Championship took place in Rose Bowl Cricket Ground Southampton. The Day one wasted not even the toss took place due to rain. So, the next day the match began with the toss, where New Zealand's skipper Kane Williamson won the toss and elected to field first.
Indian openers Rohit Sharma and Subman Gill started the first innings with a good start. New Zealand bowlers pressurized the batsmen with their fast swing pace, but Kylie Jamieson broke the partnership when he bowled to Rohit Sharma and got caught by Tim Southee scoring 32 runs.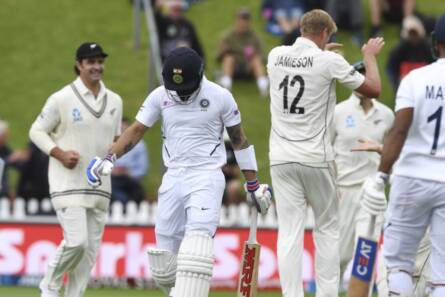 The match was going well, everyone's eyes surely stuck on the skipper Virat Kohli, unfortunately, he even couldn't produce his class and got out by Kylie Jamieson.
Believe it or not, in both innings Kylie Jamieson bowled out Virat Kohli and it felt like Kohli was his special target.
Final D-Day of World Test Championship
Day 6 was the moment for the Indian side to pick up the moment, as it was surely the D-Day for both sides and Kiwis took the charge again. Kane Williamson outclassed Indian batsmen in the second inning, didn't even let them go beyond above 200 and dismissed them at 170.
If you see the performance by the Indian side, it doesn't look like that they are the ones who brutally defeated England before heading towards the final against New Zealand. Even the skipper's performance didn't seem like that's the run machine batting.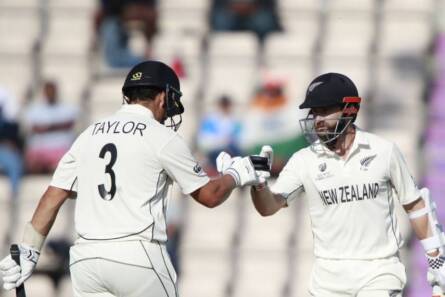 New Zealand began their second innings, although lost two early wickets but Kane Williamson and Ross Taylor took their side to the victory to chase 135 runs total target.
For New Zealand, it was just a cup of tea, as Kane Williamson stayed not out with 52 runs and Ross Taylor 47 not out.
New Zealand no doubt showcased their true classic performance in the final match and also against England where they had also beaten the second test to win the two-test series.
Kane Williamson surely redeems for what he had faced in the 2019 ICC World Cup against England.
With this major defeat, Kohli has faced three ICC main event failures since 2017.
Post-Match Ceremony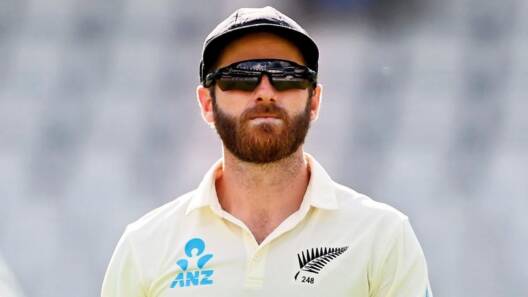 During the ceremony, the New Zealand skipper Kane Williamson said,
"It's a special feeling. It's nice to get one under the belt. I'd like to thank Virat and the Indian team. The heart that our team showed was commendable.
It's the first time we have come away with a world title, and the 22 players who played a big part in getting across the line deserve all the appreciation. This will be remembered for a long time.
We saw so much heart and commitment. We know how strong the Indian side is, in all conditions. It's a fickle game, in a one-off final. It ebbed and flowed, no one had the upper hand for six days, and I'm happy we're on the right side of it.
It was certainly tough going in the first innings.
The lower order played with more freedom and got us a lead that gave us an edge. Ross is very experienced and calm in these situations and it was great to be with him right there at the end. BJ Watling – I don't know if he's retiring anymore actually (jokes). He's a scrappy player, so this is a fitting end to a fantastic career for BJ Watling."
Virat Kohli Praised Kiwis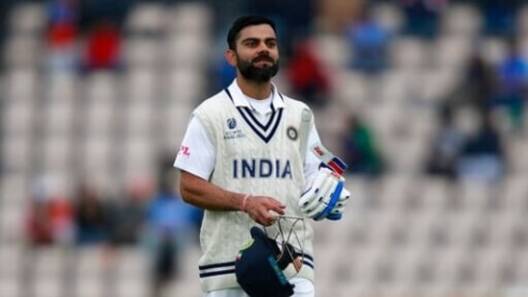 On the other side, Virat Kohli also expressed his feelings after the major loss, first up, a big congratulations to Kane and his team.
They've shown great consistency and heart, and pull off a result in three days. They put us under pressure throughout the Test and did extremely well to win. It was difficult to get momentum on Day 2, and we did well with the ball in the first innings.
This morning was the difference where their bowlers executed their plans to perfection and didn't give us scoring opportunities.
We were 30-40 short of giving them a good target. I don't regret announcing my XI beforehand, because you need an all-rounder in the side but we made a unanimous decision that these are the best XI we can take into the park.
Jamieson is coming up nicely in international cricket – good areas with the ball, and he can bat quite well too. He's had a great game and he deserves the man of the match award. It's great for the game (WTC) and the more Test cricket is given importance, the better it will be for international cricket.
It's a great move by ICC. Test cricket is the heartbeat of the game. It's a long summer ahead and we are looking forward to the next series (Tests against England).
New Zealand deserved the victory, they had done everything to stay on the top and hold that precious title. It's surely a historic win for the Kiwis and a major trophy in their cabinet.
What do you think of the story? Tell us in the comments section below.