A common desi household item has been given a marketing spin by New Zealand retailer ANNABELLE'S – a home decor store – causing hilarity and fury among desis on social media. Introducing the product as a 'vintage Indian daybed,' the retailer is selling the 'charpai' or cot for an astronomical price.
Charpai sold by ANNABELLE'S is priced at $800.00 NZD, which is approximately PKR95,158. Meanwhile, in Pakistani, a charpai can be found for as low as Rs4000.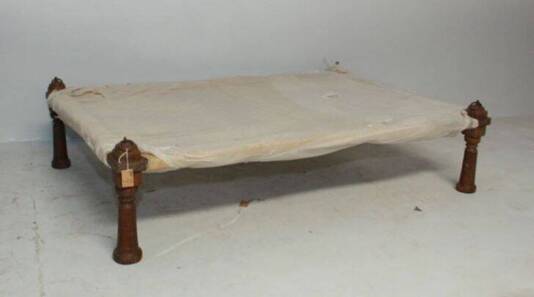 The shop, Anabelle, may have actually sourced the 'charpai' from India itself. In the FAQ section on the website, it explains how "On trips to India, China, and Indonesia, every piece is handmade, old and unique so not being able to see the proper color and finish in person is a real challenge".
So what is the difference?
Well, the biggest difference is the price difference between the 'Vintage Indian Daybed' and what it would cost to buy it in Pakistan or India.

Described as a "one-of-a-kind" and "original", the 'charpai' is currently on sale, at $800.00 NZD or Rs95,158. For comparison, a 'charpai' at a local market near you will cost about Rs4000, at most. Or perhaps, even lower.
The discovery of the cot on the brand's website sent a few netizens into a tizzy. They vehemently voiced their objection to the brand. There were even jokes about setting up this 'million dollars' business abroad. A similar ad surfaced by an Australian selling an 'Indian daybed', which was '100% manufactured in Australia', for $990.
It is kind of funny and maddening at the same time, don't you think?
Looks like this is nothing new!
International brands, one after the other, have been accused of engaging in cultural appropriation over the past few years. This is not the first time this has happened. Some brands have taken advantage of non-western traditions and cultures for a profit several times before without much push-back or accountability.
Gucci, too, in its recent collection romanticized, or shall we say, profited from cultures that are not theirs while combining aesthetics they do not remotely understand. The Italian high fashion brand released its own line of kaftans in the range of $2,500 to $3,000.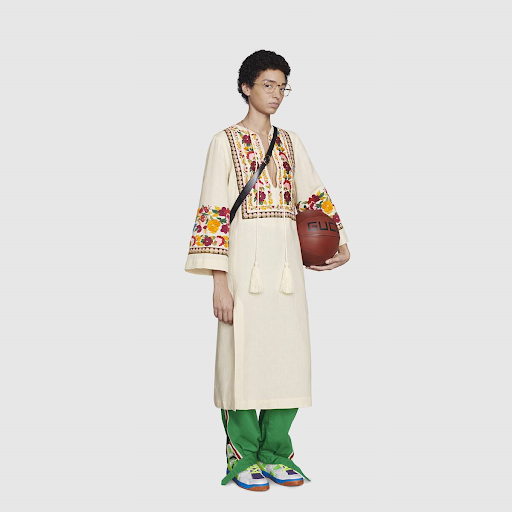 It is actually sad that while we glorify international brands for their half-hearted attempts to replicate looks that are outright imported, our local artisans are largely overlooked for their elaborate and eye-catching designs who live on the fringes of society and the economy.
Back in June, Zara came under fire for its new "check mini skirt," a tan wrap-around skirt with a plaid pattern and a slit down the front… a lungi. Mind you, they are selling a lungi for $89.90 on their site.
What do you think of this story? Let us know in the comments section below.