Taj Gasoline has recently launched their Ehsas Helpline 0311-1111825. It is for people who travel often and are met with car troubles in places where no one is there to help.
Taj Gasoline recognized this need and introduced their helpline to send immediate help to people in need. Ehsas se barh ke kuch nahi.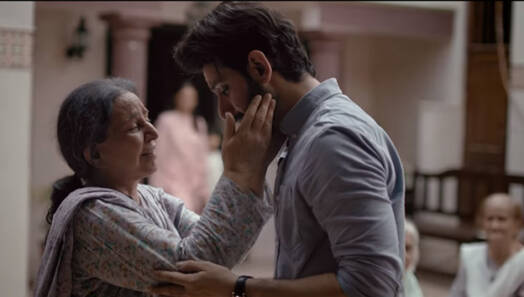 If you haven't watched it yet, then watch it now.
To promote the helpline, they chose a very sensitive and emotional subject, children leaving parents in old age homes. They coin the term Ehsas as a family value here and show Guddu, the lead role, reuniting with his mom who he abandoned earlier when he got a new job.
'Aj kal kon karta hai itna Ehsas?' says Guddu in the TVC, grateful for Ehsas Helpline to save his day by fixing his car in the middle of nowhere.
The dialogue, however, bites him later when his wife questions if he himself deploys the value of Ehsas.
Guddu, apologetic of his own selfishness, reunites with his mom at the old age home and brings her back home. While this story left us all in tears and self-reflection, it had a good ending and we are all living for it.
What do you think of the story? Tell us in the comments section below.