Artists in the country often go neglected and unappreciated instead of getting the respect their profession calls for. Their work is usually discarded as useless, and their hard work is not acknowledged. Maria B.'s new campaign aims at correcting just this.
She is giving a platform for young female artists to display and advertise their work. The six young artists are Fatima Belal, Abida Dahri, Sana Nezam, Summaiya Jillani, Amna Pervaiz, and King Marium.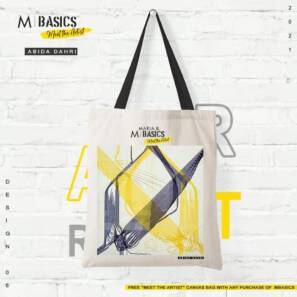 The talented young women each displayed their artwork which was then digitally printed onto sustainable canvas tote bags. These bags will be available for free with every purchase from Maria B.
M|Basics collection. The art on display ranges from contemporary and modern to more traditional and popular themes.
The more traditional and popular art is by three artists. Fatima Bilal, an A-level student, and art enthusiast focus on Seattle-based figurative painter Kari-Lise Alexander's piece "Current Within".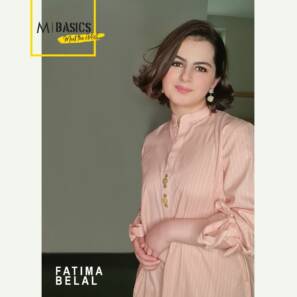 Summaiya Jillani's interests are South Asian culture, and her art revolves around that theme too.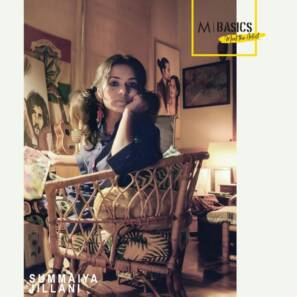 For this campaign, she chooses to present one of her most famous pieces: a painting of Marilyn Monroe in a flowery blouse and red sari.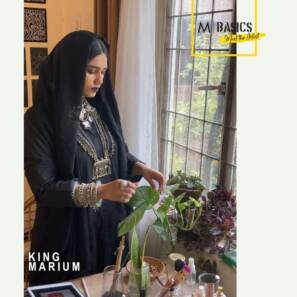 King Marium's work will remind you of the Mughal era and the culture of that era. Her piece displayed is one of the tombs of Jahangir, and her digital artwork reflects spirituality to its core.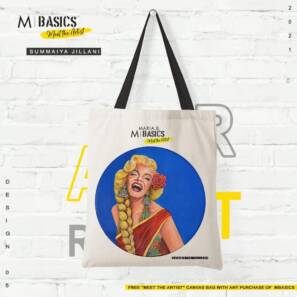 Modern art is minimal and relaxing. It puts your mind at ease, just as the work of Sana Nezam, Amna Pervaiz, and Abida Dahri is soothing.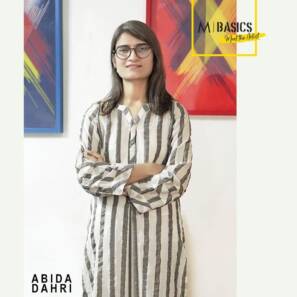 It is said that less is more, and that is precisely what we see on display in Abida Dahri's portrayal of the importance of experiencing the feeling of being truly at home. The art by Sana Nezam also radiates a message of hope and calm.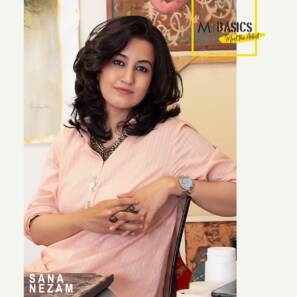 That is exactly what the artist intended for it to be: a representation of choosing to hope, and healing through difficult times. Sana Nezam's work is one that all of us will find familiar and endearing.
A simple portrayal of birds perched on electric lines is more meaningful than any complicated art piece one tries to compare to it.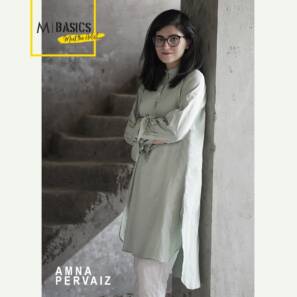 Amna Pervaiz's work is both minimal and classic at the same time and a piece that will remind everybody of peaceful mornings or calm evenings after a rainy morning.
Maria B.'s campaign is brilliant because it provides a platform for new artists to display their work and provides customers with free pieces of art on tote bags they can always cherish.
As the flag-bearer for a green Pakistan, Maria B.'s campaign builds on the same principle of less waste. These totes can be reused as laptop bags, to carry groceries or even a casual handbag for teens. Her campaign provides hope and happiness in times we could all use a little of both.
What do you think of the story? Tell us in the comments section below.