Aside from Maimal Khawar's role as Hamza Ali Abbasi's wife and former actress, she is also a visual artist, painter, and social activist. Naimal Khawar has shown some dance moves as well, as she performed at a wedding recently, but netizens seem unhappy with it.
Some may remember her as Izza from the drama serial Anaa, while others may remember her as Mahgul from the movie Verna, but Khawar rose to fame when the leading actor Hamza Ali Abbasi tied the knot with her seemingly out of nowhere in 2019. They became the hottest couple in town shortly afterward.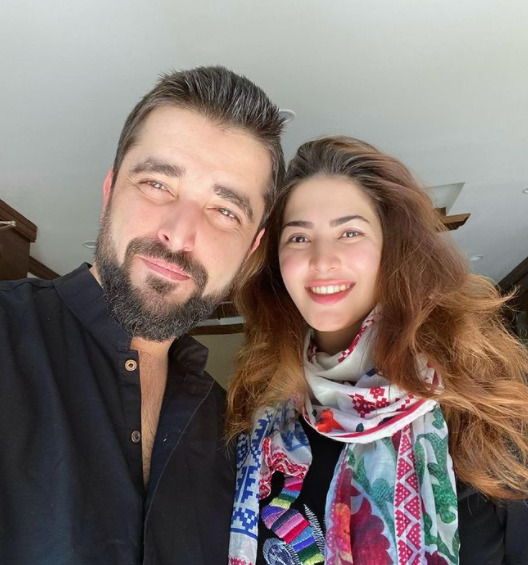 At a wedding recently, the former actress, Naimal Khawar was seen dance her heart out with her sister and brother-in-law. Videos of their dance performance circulated widely on social media.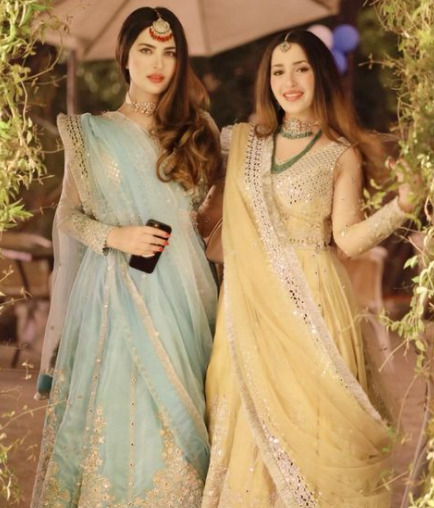 It is pertinent to note that a while after marriage, Abbasi took a sabbatical from the media to pursue a path of spirituality. The actor-turned-preacher began sharing his thoughts and understanding of religion on social media.
He often takes the time to interact with his followers and other users of social media, explaining to them religion-related things they do not understand.
Hence, seeing the wife of a 'preacher' rock the dance floor at a wedding recently did not sit well with social media users. Perhaps for the right reasons. It was suggested to Abbasi that he begin his charity from the comfort of his own home before teaching the world about Islam.
Have a look at the videos:
Social media users were quick to pour scorn on the Anaa actor for dancing while her husband Abbasi lectures others to follow the teachings of Islam.
The couple receives backlash:
Do you agree with them? After all, shouldn't you be practicing what you preach and taking the initiative to do charity from the comfort of your own home before acting so self-righteous?
By the way, this is not the first time Khawar was spotted dancing. Seeing Khawar all dolled up showing her dance moves at her sister's wedding also did not sit well with her fans and followers previously.
Fiza Khawar, her sister, tied the knot in 2020. Donning a gorgeous maroon outfit and looking absolutely stunning, Khawar danced her heart out at her sister's wedding. Back then as well the former actress received flak for doing so.
Read More: Naimal Khawar Talks Heartily About How Supportive Her Husband Hamza Ali Abbasi Is
What do you think of this story? Let us know in the comments section below.