While Junaid Safdar's wedding festivities are underway, the internet is of the opinion that his mother is trying to steal the bride's thunder.
The most recent events were a mehndi and a mayun in Islamabad. PML-N Vice President Maryam Nawaz became a social media sensation earlier when videos of her singing made rounds but now all everyone can focus on are her dresses!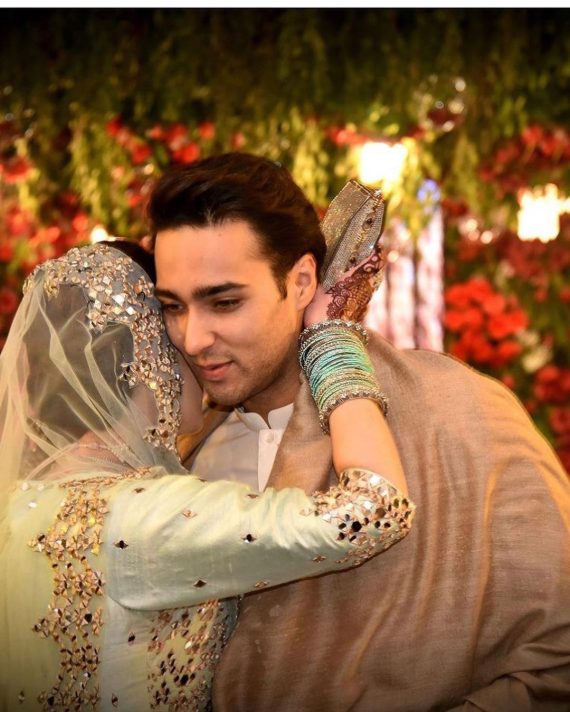 The mother of the groom stole the show at her son's wedding as she wore a lehenga choli designed by Indian designer Abhinav Mishra with a floral fishtail braid.
The bride herself wore a crimson dress paired with a heavily embellished copper dupatta and an elaborate chunri shawl made by Bunto Kazmi — the well-known Karachi designer. The outfit was an interesting choice for a mehndi as it did not fit the usual mould.
Have a look at the pictures: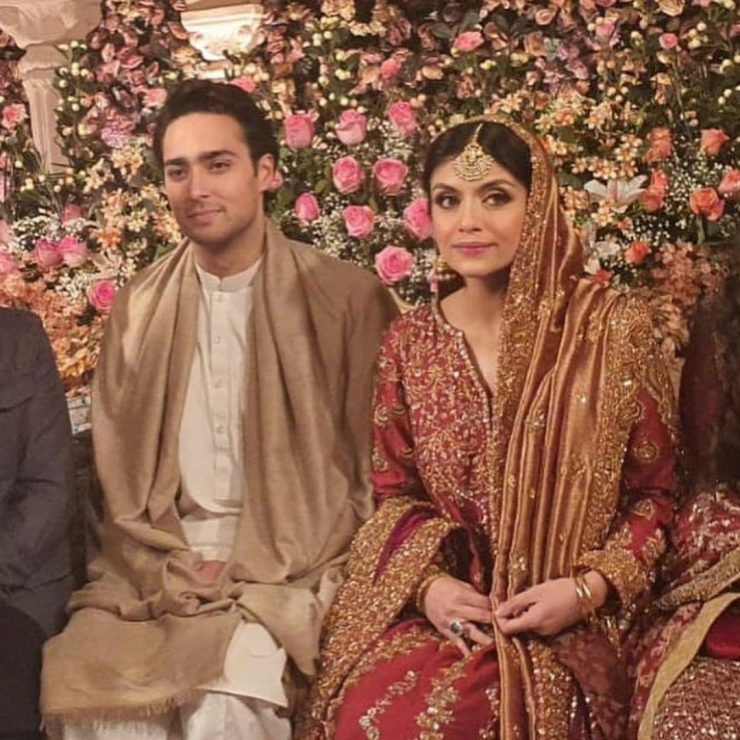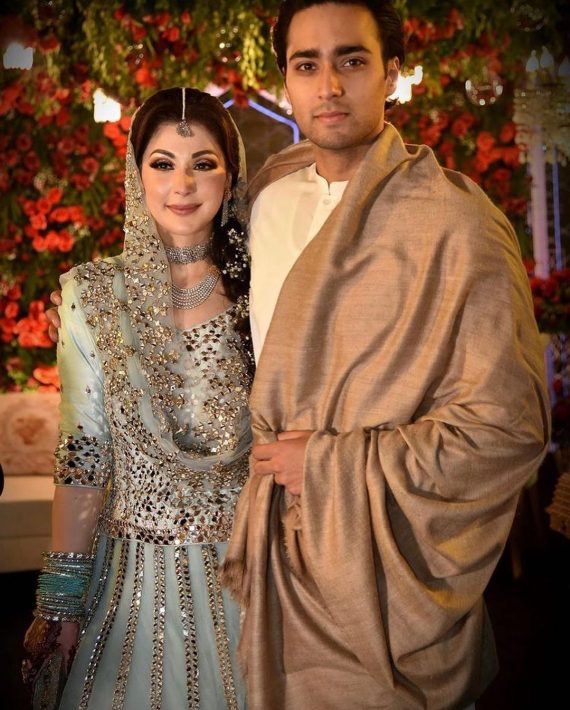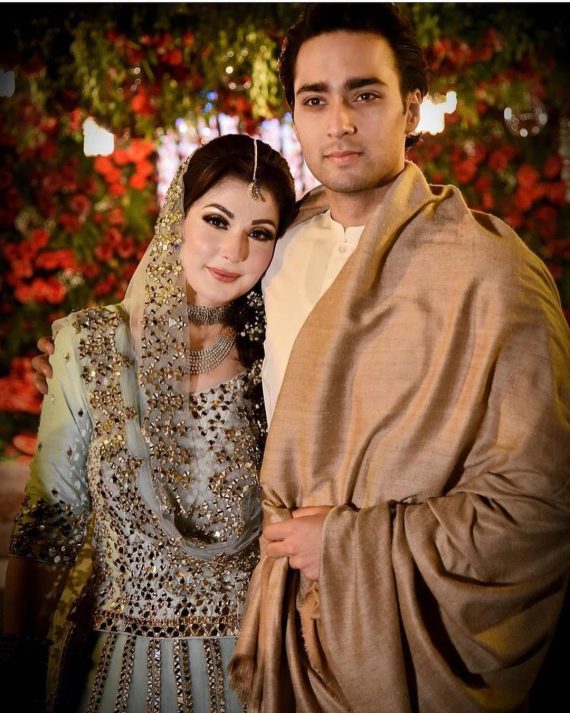 While everyone's attention should have been on the bride Ayesha Saif Khan's stunning style statement at her wedding, it seems that Maryam Nawaz stole the complete show.
As pictures of the groom's mother all decked out in an elegant bridal outfit and a romantic side-swept hairstyle made the rounds on social media, users did not have much nice to say. Many accused her of stealing the bride's thunder.
"Only Maryam Nawaz could be a saas to spoil the big day of her bahu," said one user.
Who is the bride, though?
"What degree of narcissim this is when a 50 years old woman tried to steal the lime light from the bride?"
Then came the memes…
Needless to say, women are allowed to dress as vibrantly as they want. While the PML-N leader looks visibly groomed and benefits from cosmetic procedures look fresh and youthful, the stylists do the rest of the job.
It is believed that she gets the same £1500 facials in London regularly that Kate Middleton and Victoria Beckham get. Supposedly supported by Botox, fillers, and a lot of surgery, microdermabrasion, and whatnot. No wonder her skin is so flawless even at this age.
Nothing wrong with it, but has she used our tax money for her cosmetic surgeries? Pakistanis believe so.
The wedding reception will be held on December 14 in Islamabad and a valima in Lahore on December 17, the PML-N has confirmed. Looks like the internet can look forward to a fresh set of pictures and videos from the newlywed's wedding festivities this week.
What do you think of this story? Let us know in the comments section below.