Due to her controversial content every now and then, Amna Ilyas has now effortlessly become a household name. Her latest video on Instagram seems to have created a frenzy in which she can be seen doing a kick-off challenge. Amna Ilyas was seen kicking the head of the boy in the video.
Before making her debut as an actress, Ilyas was already a well-known Pakistani model. She made a smashing entrance in the entertainment industry as an actress with the role of Rubina in the movie Zinda Bhaag.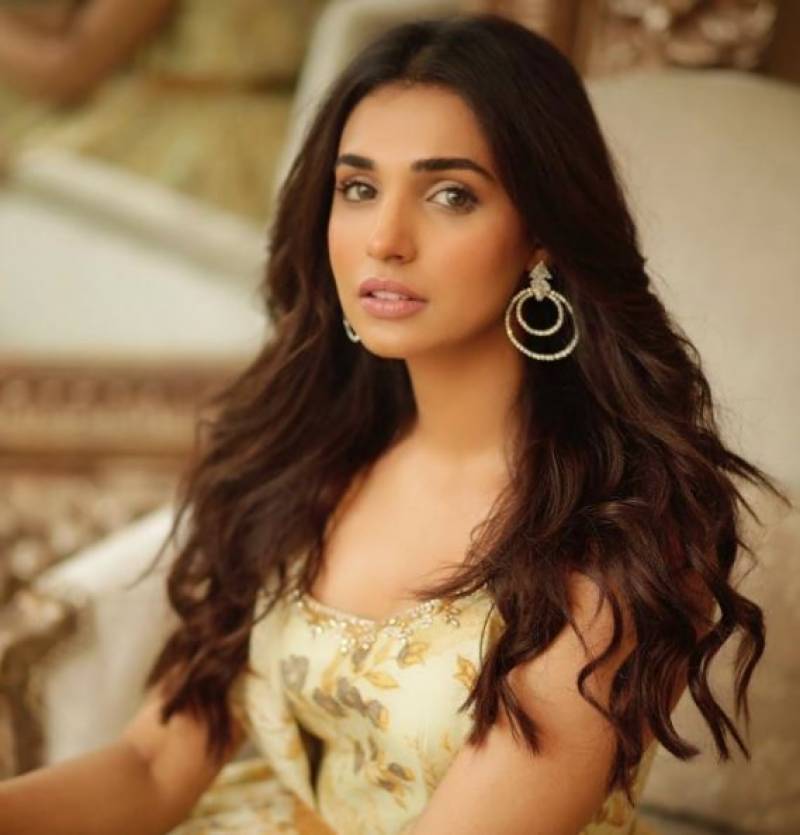 Every now and then we see this model-turned-actor stir some kind of controversy. She always manages to get under fire and offend social media users in one way or another. However, this time, the Saat Din Mohabbat In starlet Ilyas came up with something entirely different.
Taking to Instagram, Ilyas shared a video of a kick-off challenge in which she had to kick off an apple that was placed on a boy's head. However, she missed the target and accidentally kicked the boy's head hard.
"Bullseye," the caption read. "Disclaimer: nobody was hurt in the making of this video and don't try this at home."
Take a look at it!
The fact that she stated "nobody was hurt" despite the obvious kick to his head only comes across as tone-deaf. What was she even thinking?
Well, the video garnered massive backlash and for all the right reasons. Several social media users appear to be offended by her actions. Many criticized the Saat Din Mohabbat In starlet for her inhumane stunt.
'This is abusive, unethical and disrespectful' – netizens school the actress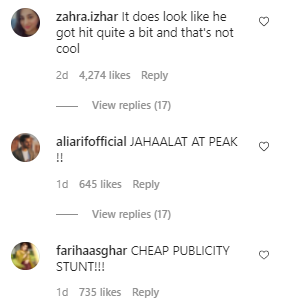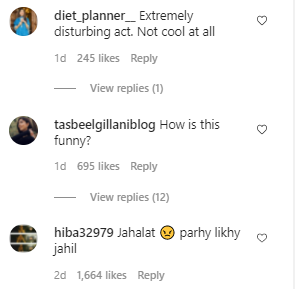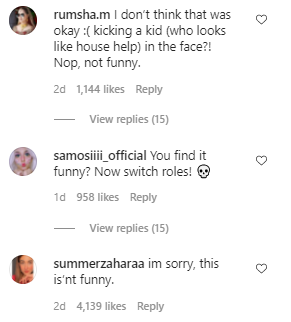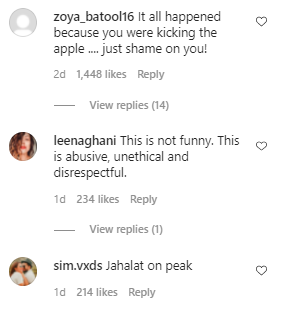 Aside from the backlash, many fans and followers reported the video as well. But, some celebs disgustingly lauded her act.
The public reaction here is nothing new. One would think that at this point, the Baaji star is used to receiving criticism – how else could her constant controversial content be explained?
Ilyas has worked her way up the fashion and entertainment ladder carrying nothing but her proud and brown skin with relentless talent. Last month, the Saat Din Mohabbat In starlet schooled a few netizens on social media after a picture she posted provoked the fury of the moral brigade on Instagram on a woman's body. It would suffice to say that Ilyas is known to stir controversies.
In October last year, Ilyas pointed out how the former Pakistani model Aaminah Haq has gained weight and become fat in a rather ghastly manner. Later, after being called out, she denied that it was her. More so, instead of apologizing, she further added fuel to the fire.
What do you think of this story? Let us know in the comments section below.