There are very less drama serials in our industry that are making headlines and receiving lots of love from the viewers. That one drama has gained rapid popularity since the release of the first episode and people loved each character of it.
Dobara one of the most famous dramas in the current has come to end and netizens couldn't hold their happiness towards the final episode.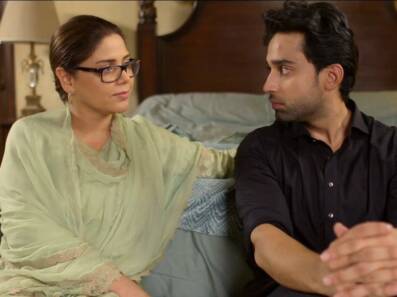 Dobara became popular soon after the cast was revealed and everyone was suspicious when they got to know that Hadiqa Kiani will be playing the lead female role in it.
The drama has gained immersive success throughout the entire season and some episodes caught themselves in the hot water due to some scenes.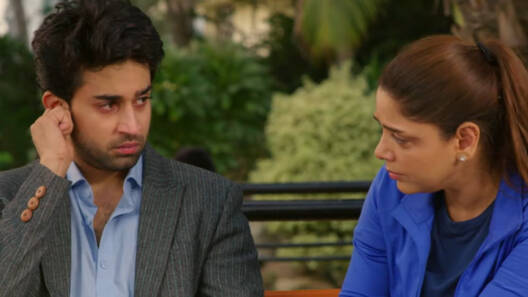 But the way netizens reacted to the ending episode shows that their love for Dobara never going to fade away.
Netizens react to the last episode of Dobara – Priceless
No one expected such a great ending that made viewers fall in love with the drama more deeply and react to the last episode of it.  The director Danish Nawaz showed such a complex storyline and relationship between two lovers that have a huge age gap.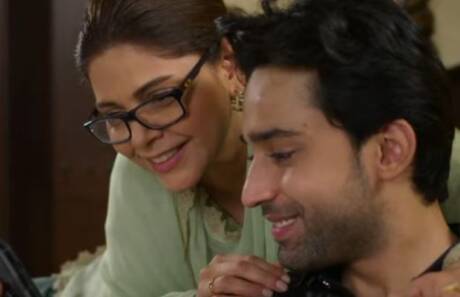 Despite social pressure to mourn for the rest of her life, Mehru finds the will to tie the knot with her ally, her biggest supporter, Mahir, after the passing of her husband.
The storyline was top-notch, even though viewers lost interest in the mid-way of the series, but the pace and interest increased when they showed Mahir is also a typical cheating husband who loses interest in Mehrunnisa after meeting his ex-fianceé Narmeen (Zoya Nasir).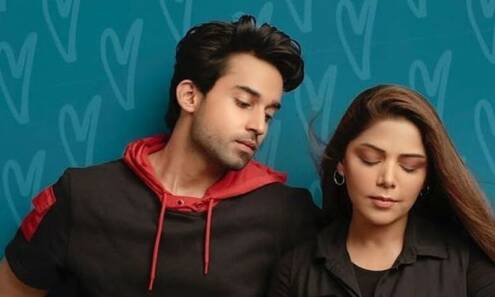 Despite betrayal in love, the drama wrapped up in a good loveable note and left netizens in somehow tears as well. But how come viewers can agree on a single thing, some people thought that Mehru deserves much better than Mahir. She shouldn't have forgiven him, etc.
How about let's check out what our viewers have to say.
Reactions on Dobara
One of the users wrote about the performances of the characters which became part of our lives. "Finally watched the finale of #Dobara – just LOVED it! What performances, what feels evoked & so engrossing – #BilalAbbasKhan #HadiqaKiani u were both outstanding, u made us live through each of your emotions with your acting! Mahir & Mehru will always be iconic due to u both!"
Another one wrote about the beautiful chemistry between Hadiqa and Bilal Abbas. "Bilal Abbas and Hadiqa kiani were superb throughout the whole drama their chemistry is just amazing Hmary Maahir Mehru ♡ #Dobara #HadiqaKiani #BilalAbbasKhan"
Another one wrote, "The cute last few minutes made me forget the annoying previous 2 episodes of #Dobara. In one scene #BilalAbbasKhan says, 'مجھے کوئی 'پرواہ نھیں and then a few scenes later confess his love to #HadiqaKiani. Abrupt but a good show, overall. #pakistanidramas #desidramas".
One user didn't like that the makers intentionally tried to make Hadiqa look older. She wrote, "There was no need to show @Hadiqa_Kiani as an old chashmato aunty. Senseless. She looked so good throughout the serial."
Some even thought that Dobara was also a lesson for everyone. One user wrote, "Dobara" was not just a drama but was a lesson. There are no limitations and excuses in Love and marriage. The lover is the one who accepts you as it is as you are. I love the character of Meher un Nissa and @Hadiqa_Kiani was no doubt a perfect choice for this."
Sympathy for Bilal
Some of the netizens jumped and backed up Bilal Abbas. One view wrote, "Left around the 15th episode and after that, the debacle started. Feel sorry for Bilal Abbas given the actor that he is most of the dramas under his names become disasters around the Midmark whether it be Cheekh, Dunk and now Dobara."
One netizen praised Bilal Abbas's acting in the drama and he did justice to the character. "Drama serial Dobara finally came to its conclusion on a good note but also left a bad taste. Tbh Mahir does not deserve Mehru at all but somehow, he manages to redeem himself. Performances are brilliant. This might not be a perfect ending but it's a good one."
One user didn't like the ending, called it mismanaged, and thanked Bilal for giving all credits to Bilal. "What was that? What a badly managed ending I give Bilal Credit for the last scene in the park but honestly Lot of unresolved issues, conversations not had & gaps disappointing."
Mehru should have moved on
As mentioned, some were not happy with Mehru not going with Mahir. One of the users wrote, "We would have liked it much better had Mehru moved on and transformed into a strong, independent woman who didn't need a man to live a life she always wanted."
Another user wrote, "bilal and hadiqa were good, but mahir and mehru shouldn't have ended up together. After what Mahir said… a big no! Instead, mehru should have moved on with her life and let Mahir be alone. She didn't leave her ex-husband nor mahir even though both were cheaters."
Along with Hadiqa and Bilala other actors who are involved in the drama to make it superhit. Other actors include, Usama Khan, Zoya Nasir, Naumaan Ijaz, Shabbir Jan, Sakina Samo, Angeline Malik, Nabeel Zuberi, Maheen Siddiqui and Sabeena Syed.
The last episode has gained impressive views, over 1.9 million views on YouTube. 2022 has been great for Hadiqa Kiana, although she had a hard time where recently her famous song was used in Bollywood and she vowed to take legal action against it.
What do you think of the story? Tell us in the comments section below.