Arijit Singh is back with another Pakistani cover at his concert and grabs everyone's attention all over the internet.
No doubt, Arijit Singh loves Pakistani music and adores the artists as well. He's not afraid of praising or singing Pakistani songs at his live concert.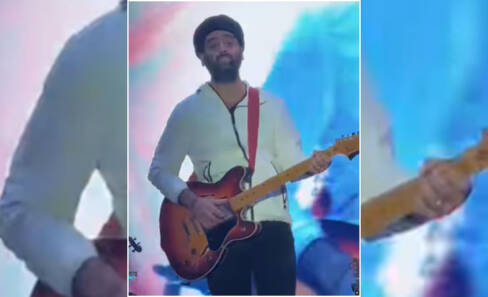 This time Arijit sang Coke Studio 14's famous track "Pasoori" which made the internet go crazy and netizens overwhelmed to listen to the same song in his delightful voice.
Although the audience has divided as some didn't like his voice and others loved to hear him sing Pasoori.
Netizen's Reaction Over Arijit Singh's Pasoori Cover
Pasoori has become one of the most listened-to songs in the past few months since it got released. It took a whole year to produce such a brilliant song Ali Sethi revealed. Pasoori undoubtedly gave us Shae Gill who sang beautifully to put her essence into it. But famous Bollywood singer Arijit Singh recently sang Pasoori at his concert and shocked everyone.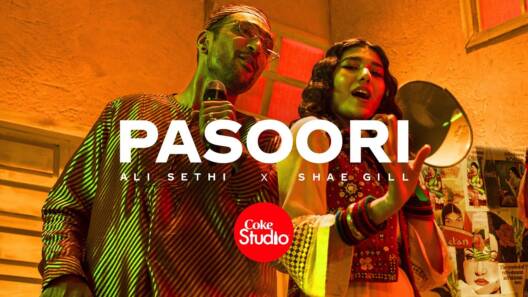 Arijit's Pasoori video went viral all over social media platforms, where the audience shared their different views on the cover and that's how we got mixed reviews.
Some of the fans loved cross-bordered love and others called it the "worst cover" ever.
"Arijit Singh covering Pasoori at his concert is everything," wrote a user. "I'm tearing up because this is exactly the kind of cross-border love, respect, and adoration that I love to see."
Another fan said they didn't know they needed Singh's cover until they heard it.
Even a fan went on to act as if Ali Sethi would have reacted to this video. "And Ali Sethi, in a parallel universe, said, 'I wish I was there at his concert when he sang my song Pasoori. It's nothing but an achievement for me that The Arijit Singh sang my song," he wrote.
Worst Reaction Side
On the other hand, some fans didn't like the cover at all and gave harsh reviews. "Arijit Singh's cover of Pasoori, was possibly the worst cover in the history of covers, should have just muted his mic and that still would be a lot more bearable," read a tweet.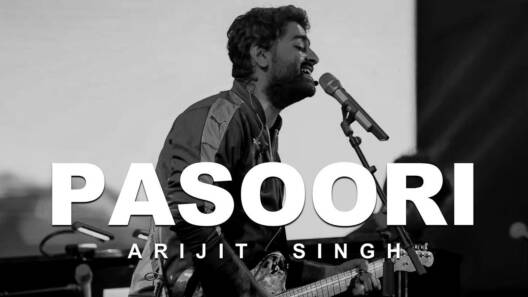 A fan said the song only belongs to Sethi and even Singh couldn't do justice to it. "I saw a video on Instagram where Arijit Singh was singing Pasoori and oh my God! IT WAS AN ABSOLUTE DISASTER," wrote a tweep.
"Pasoori is only made for Ali Sethi's voice and no, you can't convince me otherwise." Another one said they love the Naina singer but he shouldn't have messed with Pasoori like that.
Arijit Singh has always spoken up related to Pakistani artists, back in 2021 Arijit Singh took a stand for Pakistani artists in his live concert.
What do you think of the story? Tell us in the comments section below.