Pakistan is in great need of help to re-establish flood-affected villages and provide everything to the affectees. People all over the globe joined hands together to help flood victims and donate funds to make their lives better.
Even international celebrities have also come in every way to showcase their support and expressed their great gratitude towards the flood victims.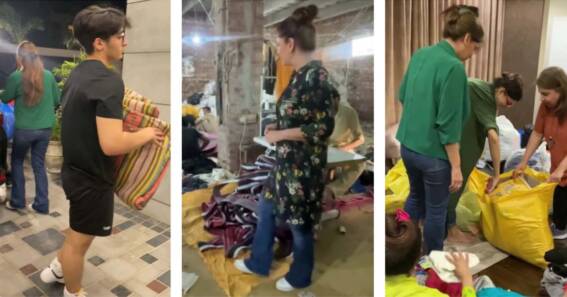 But where are Pakistani celebrities? Except for Hadiqa Kiani and Resham, no one has come forward to showcase their contribution.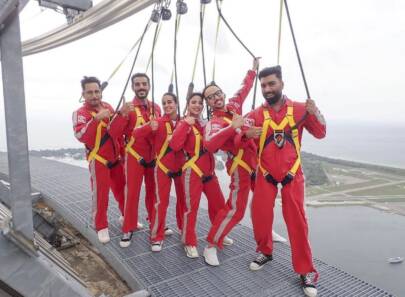 Netizens call out every Pakistani celebrity and criticize them for flying to Canada instead of helping flood victims.
Angelina Jolie arrived but not Pakistani celebrities
A few days back, Hollywood star and humanitarian Angelina Jolie arrived in Pakistan to help out flood victims. In a meeting, Angelina Jolie stated, "I've never seen anything like this, "said Jolie, who previously visited Pakistan to meet the victims of the devastating 2010 floods and a deadly 2005 earthquake, in footage released on Thursday.
"I am absolute with you in pushing the international community to do more… I think this is a real wake-up call to the world about where we are at, "she told a meeting of civil and military officials in the capital Islamabad. "Climate change is not only real and it's not only coming, but it's also very much here."
Jolie visit various affected areas of Pakistan and monitored them deeply. Local celebrities were called out by Sharmila Faruqi and former actor Noor for making a trip to Canada to attend a local award show.
Award Show Utmost Priority For Our Celebrities
Sharmila Faruqi post a collage of images where side by side Angelina Jolie and Pakistani artist's images reflect how our stars care about flood victims.
Faruqi penned, "Here is Angelina Jolie visiting our worst flood-affected district Dadu, spreading love & hope, and appealing to the international community to come for our help.
In sharp contrast to this, our Pakistani shining stars are all in Toronto for awards, making merry and ready for some scintillating performances."
She went on to add, "Not a single one of them even bothered to visit any flood-affected area or show any solidarity in cash or kind except for Hadiqa Kiani. Though I truly believe in cultural activities, award shows, performances, etc, promoting our talent and our artists and actors are second to none.
But It would have been great support if all of them had reached out to their fellow countrymen who have lost their homes, lives, and livelihood to the devastating floods."
Noor Bukhari Shared Similar Scenario
Noor Bukhari, one of the Pakistan's famous star also shared "Watching Angelina Jolie visit Pakistan is embarrassing when our so-called celebrities, who reach every mall and dance on every street for promotional events of their upcoming projects, are nowhere to be seen. Hadiqa Kiani and Resham are exceptions," shared the former actor.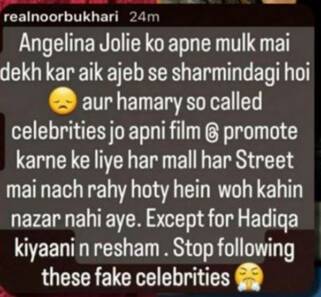 Netizens also called out every celebrity who fled to Canada for an award function and made it their main priority. One user wrote, "Angelina Jolie is better than all paki celebs.
Our so-called celebs are so in discord with what's happening in Pakistan. A few years back none of them voted in elections because they were attending awards in Canada. This time, half the country is drowned in floods and they chose some Hum TV awards."
Another added, "We have Angelina Jolie visiting flood-affected areas to raise awareness about the devastation, and then we have our local celebs who have gone to Canada for Hum awards apparently. Priorities. Sigh."
With such an act, local celebrities gave a clear picture of their priority and opened everyone's eyes. Because whenever such big incidents take place lot of famous celebrities step back and don't involve themselves in such activities.
What do you think of the story? Tell us in the comments section below.